Being one of the four precious gemstones, rubies have been held in high esteem for centuries. A variety of the mineral aluminium oxide, ruby gets its blood-red colour due to the presence of an element called chromium. Rose gold on the other hand is a popular metal used in jewellery design, and is essentially gold mixed with copper, the latter lending it the beautiful rose colour we all love so much. Bright ruby set in rose gold is instantly elevated thanks to the warm glow emanated by the pink color of the metal. Rose gold ruby rings make for a fashionable and sophisticated ring design for women with classic 14k rose gold being the most popular buying option. In this blog, Jewel Tree London answers all your curiosities and tells you everything you should know about this gorgeous combination:
What's special about rose gold and ruby rings?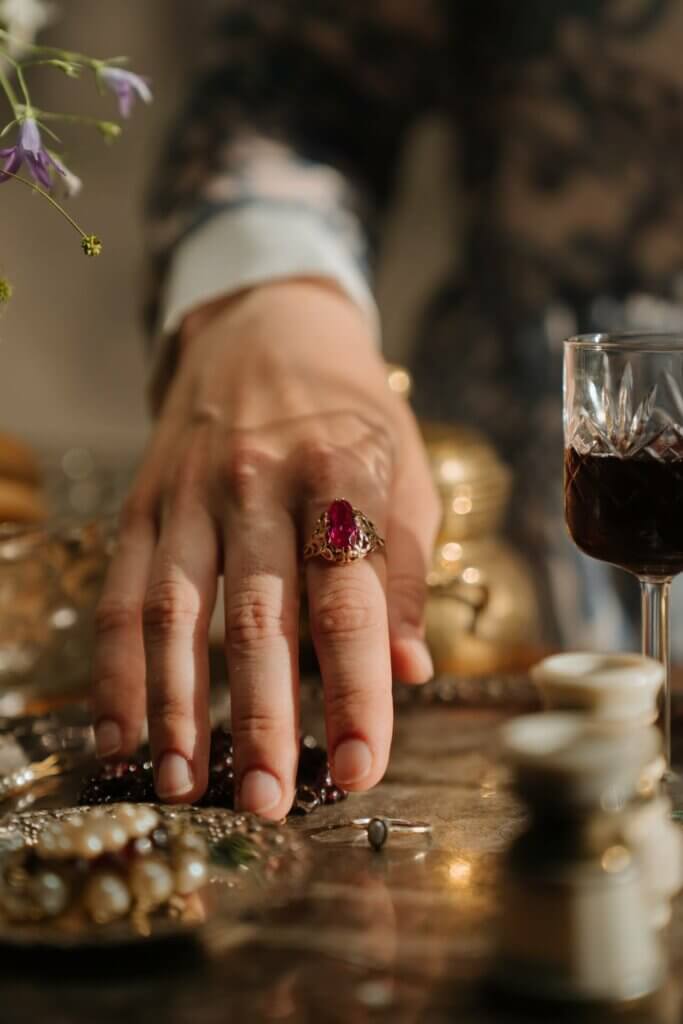 Rose gold ruby rings enjoy immense popularity in the women's fashion world. They make for a statement piece when worn, and can be customized for added flair and glamour. Rose gold ruby rings are available in a wide range of styles, ranging from classic to vintage.
Who can carry off a rose gold ruby ring?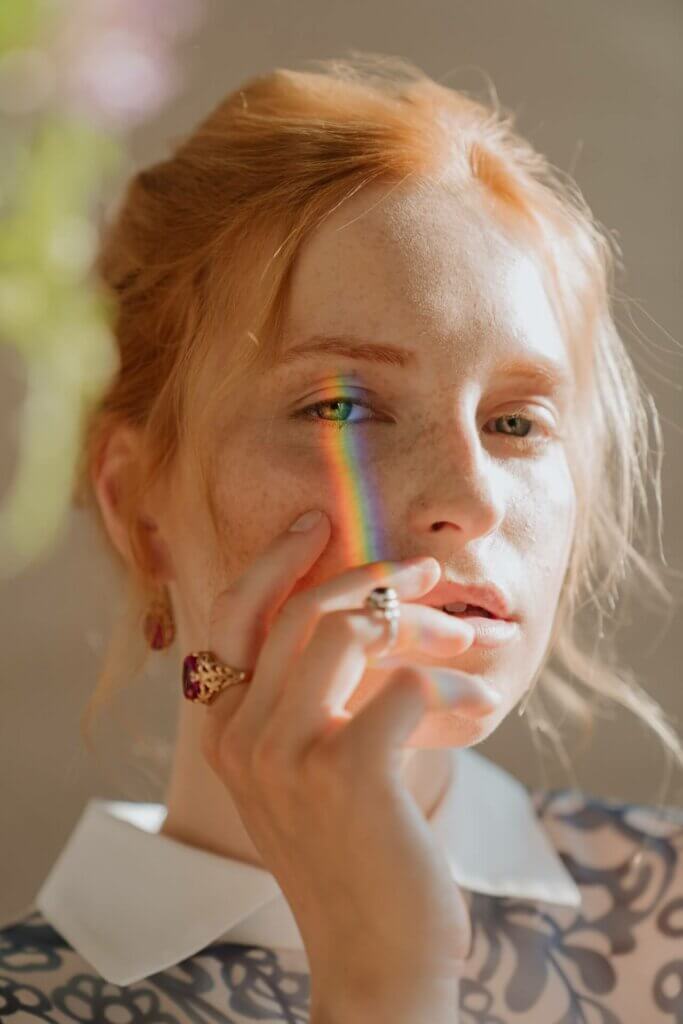 We are firm believers that anyone can carry off any piece of jewellery, as long as they have the  passion for style and fashion. Women who are passionate, courageous and bold will instantly gravitate toward rose gold ruby rings, particularly since ruby has been regarded as a stone of courage and emotion.
When should you wear a rose gold ruby ring?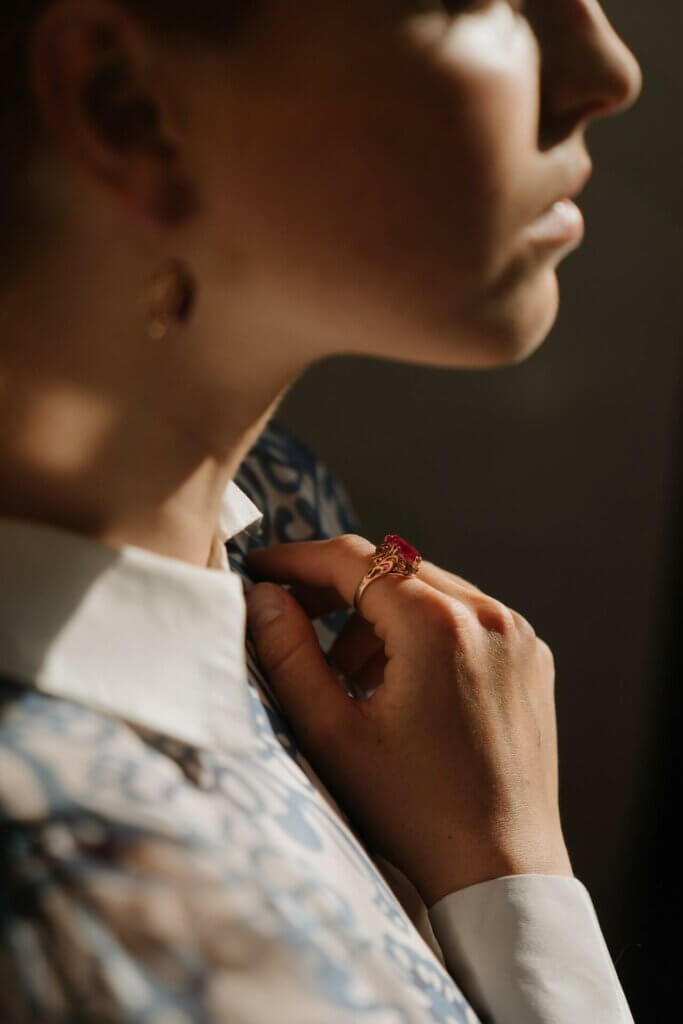 Being the birthstone for July, ruby is particularly an attractive choice for anyone born in the month of July. Incorporating a birthstone in your style is believed to bring good fortune and provide protective energies to the wearer. Rose gold ruby rings are particularly alluring choices for grand occasions if ruby also happens to be your birthstone. A symbol of love and passion, rose gold and ruby rings make for a gorgeous choice when it comes to engagement rings as well.
What are the plus points of rose gold and ruby rings?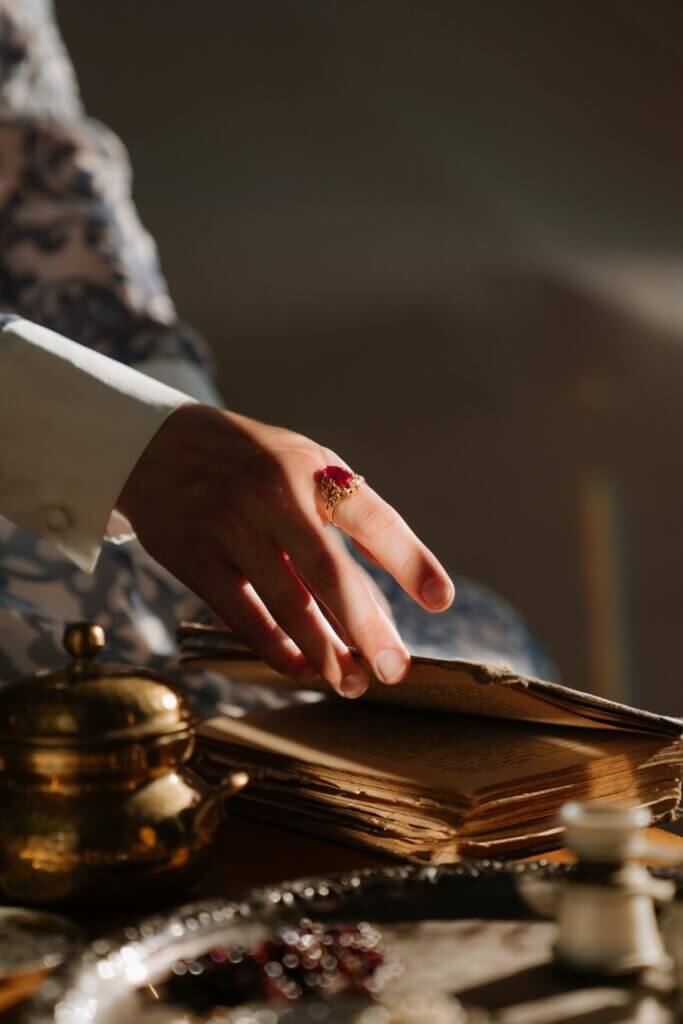 Rose gold is one of the strongest varieties of gold, with copper lending the metal not just its colour but also its strength. This fact makes rose gold ruby much more durable compared to rings with yellow or white gold as base metal. These rings have a vintage appeal that is elegant and the colour of these rings easily complement all skin tones and colours. Given that they come in a wide range of styles and special ring sizes, these rings can be quite affordable. You can even choose to customize a handcrafted ring to make a truly unique ornament for yourself or your loved one.
What should you consider before buying?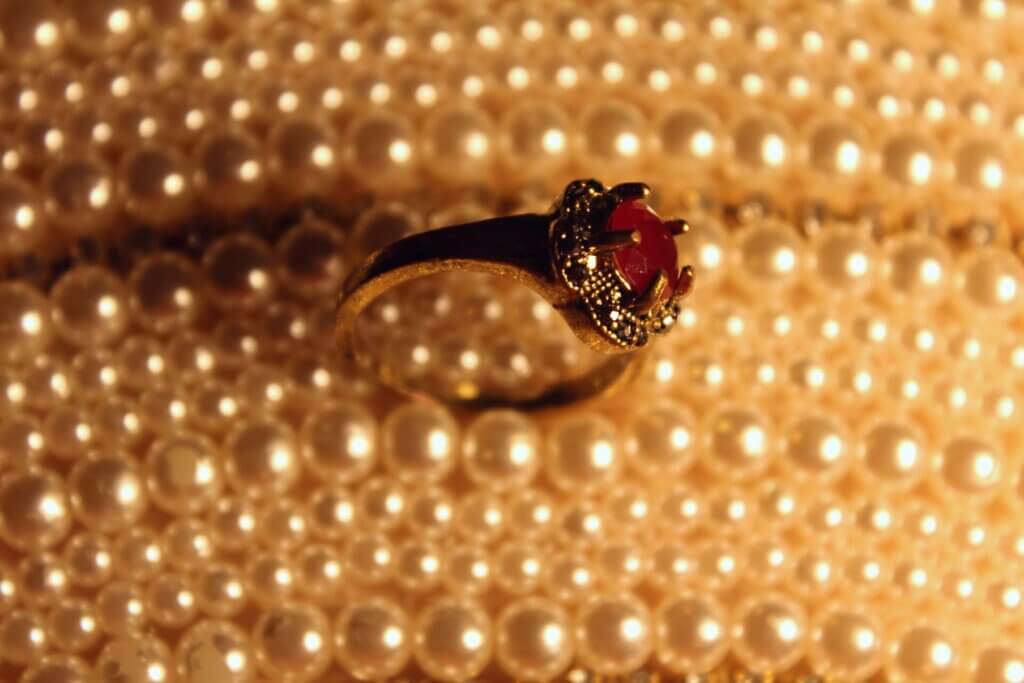 It's always important to consider a variety of factors before investing in any piece of jewellery, particularly if it features a precious gemstone. Although there aren't many cons to buying rose gold ruby rings, one key thing to remember is that rose gold does contain copper and hence, these rings aren't hypoallergenic. If the person for whom you're buying the ring is allergic to copper, then steer clear of these rings. Always  remember to thoroughly research the design, style and budget you have in mind for your rose gold ruby ring before making your purchase. Understand how to identify a high quality ruby or get an expert's advice!