Earrings don't get enough credit for the amount of glamour they add to your personal style statement. Necklaces and rings tend to steal most of the spotlight when it comes to jewellery but earrings deserve to be part of your everyday style for their sheer simplicity. Here are 8 simple earrings for women that might inspire you to flaunt your collection!
1. Simple Hoops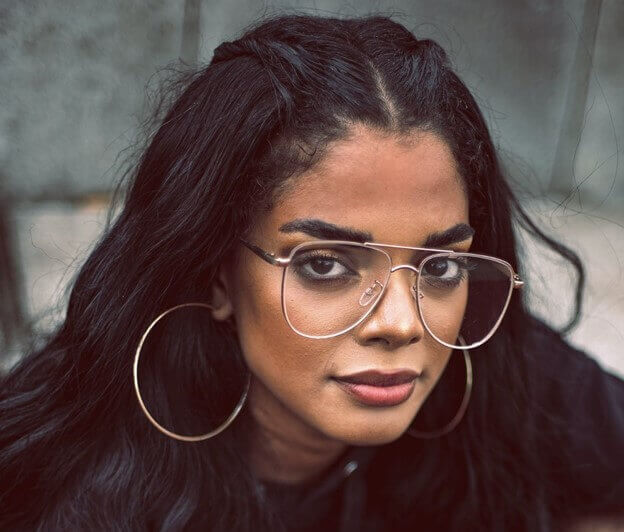 An evergreen style for earrings and an absolute must have for any jewellery lover, simple hoop earrings are a lightweight and super stylish accessory. Their beauty lies in their simplicity, and the size of the hoops can make all the difference from a basic everyday comfort pair to a bold statement piece.
2. Chain Earrings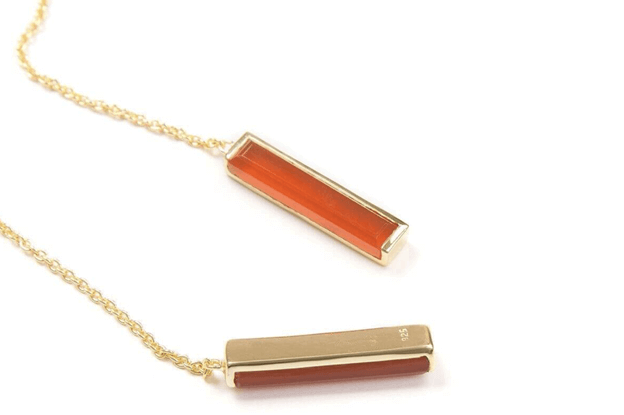 Chain earrings are elegant and eye-catching with that simplistic design. These onyx chain earrings from Jewel Tree London are sure-shot winners when it comes to sophistication. These simple earrings can instantly elevate any outfit, whether it's a formal occasion or a casual night out with your friends.
3. Earrings with Tassels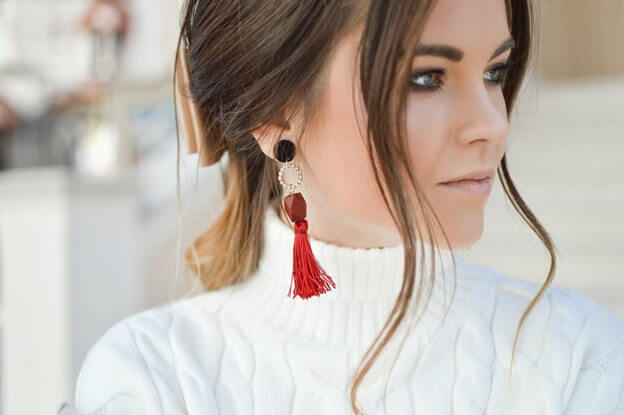 One of our favorite styles of handmade jewellery has to be earrings with tassels. There's just something undeniably fun about colorful tassels that add a unique charm to jewellery design. Earrings with tassels could be a simple tassel dangling from a hook or they could also include more intricate designs featuring stones even! You can choose the level of simplicity that goes best with your personal style statement as well as your outfit.
4. Milky Pearls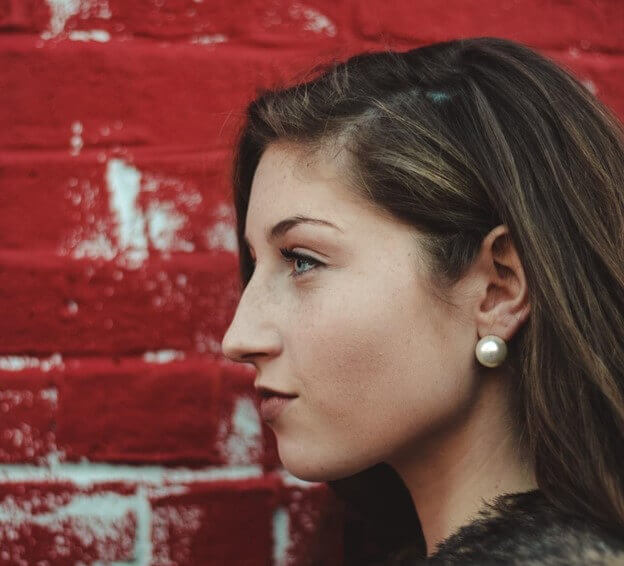 Milky pearls can instantly take your look from basic to elegant. Having a set of simple pearl earrings in your arsenal is essential for days when gold is a bit much and silver just won't cut it.
5. Gemstone Studs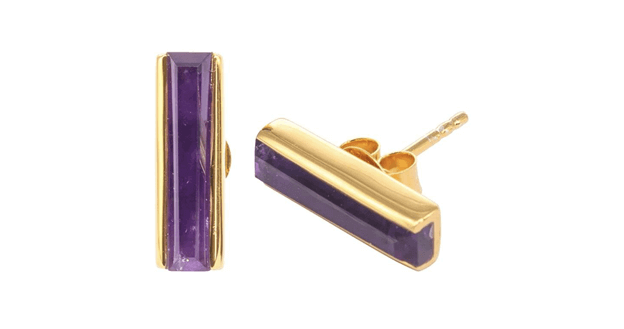 A constant through the years, stud earrings for women is a jewellery style that's not going out of fashion – probably ever. Stud earrings are generally a hasslefree design that you can don everyday with some of them so simple that you can even sleep in them! These mini studs from Jewel Tree London's Urban collection are handcrafted to feature a gorgeous stone baguette as the centerpiece. Stones such as amethyst and onyx are readily available while you can also request for a custom stone to be added in case you want to include your birthstone in your daily style.
6. Heart Hoops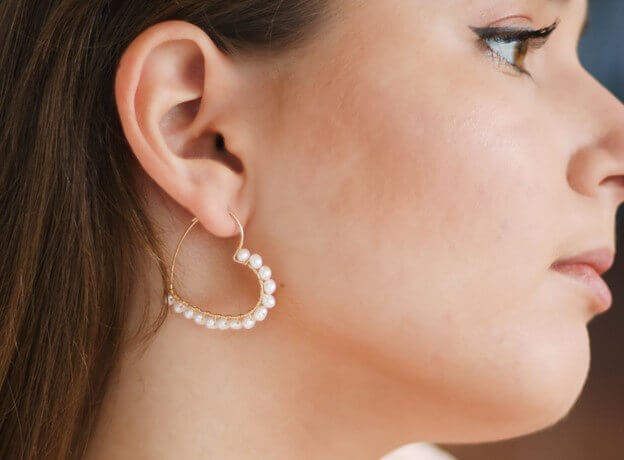 Heart shaped hoops are ideal for those who are a little bored of the classic simple hoop design but also don't want to get too wild with earring styles. These fun hoops add a bit of an extra charm to your look but the earrings remain simple and in line with minimalistic taste.
7. The Odd Couple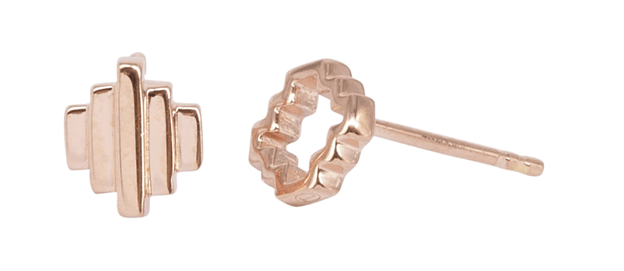 Symmetrical shapes and geometric lines play an integral part in modern jewellery design. The symmetry of the designs is accentuated by creating a stark contrast, achieved by pairing of odd  earrings. The odd couple stud earrings from Jewel Tree London's Baori collection are a dream pair of studs that are another must-have for everyone who thrives on minimalism. These modern studs are an excellent choice for daily wear. Available in 18ct yellow gold and rose gold finish, they can be easily paired with a vermeil necklace of similar finish.
8. Huggie Hoops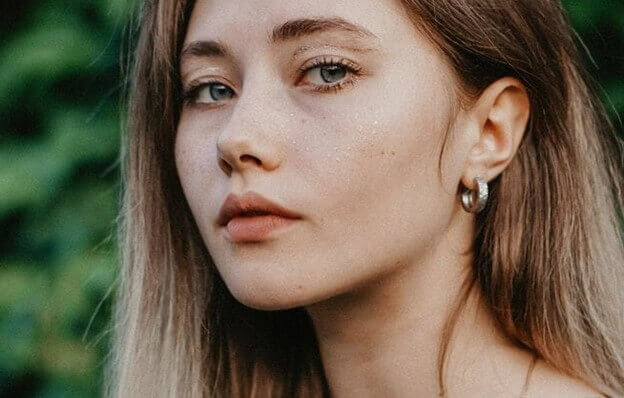 Yet another style of hoops that deserves a mention on this list: the huggies! These hinged hoop designs are great for those who want something small but also something that stands out. The huggie hoop is so called because it literally hugs your ear!