Marriage is the union of two souls and it should be celebrated everyday. However, it's still special to mark the big milestones of your journey as a couple, and wedding anniversaries are the perfect occasions to celebrate your love proudly and loudly. Anniversaries are time honored traditions and there's traditional gifting etiquette associated with each year when it comes to wedding anniversaries. The 14th Wedding Anniversary, for instance. has been traditionally marked with a gift of Ivory, but the modern alternative to Ivory is the classic gold jewellery. Here's a curation of 7 Gold Jewellery gift ideas for the 14th Wedding Anniversary.
1. For Her: Gold Stack Rings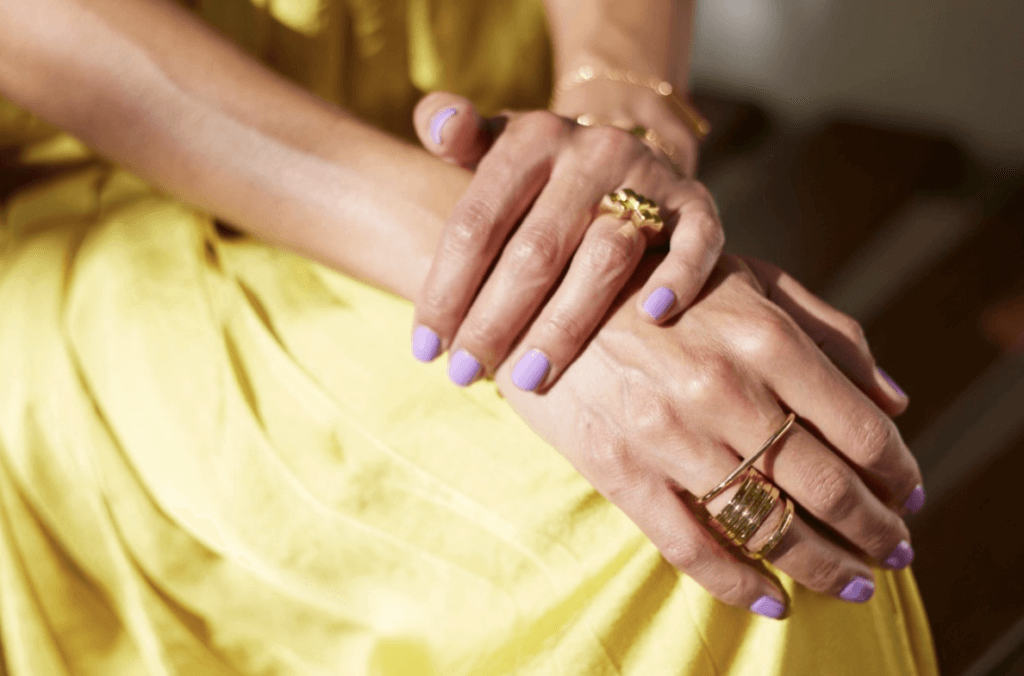 Stay on trend and stack layers of love on her fingers with the help of gold stacking rings. The Pure 5Stack Rings from Jewel Tree London are some of the best handmade rings UK has in the market and she's bound to fall in love with them just as she fell for you fourteen years ago!
2. For Her: The Forest Leaf Ring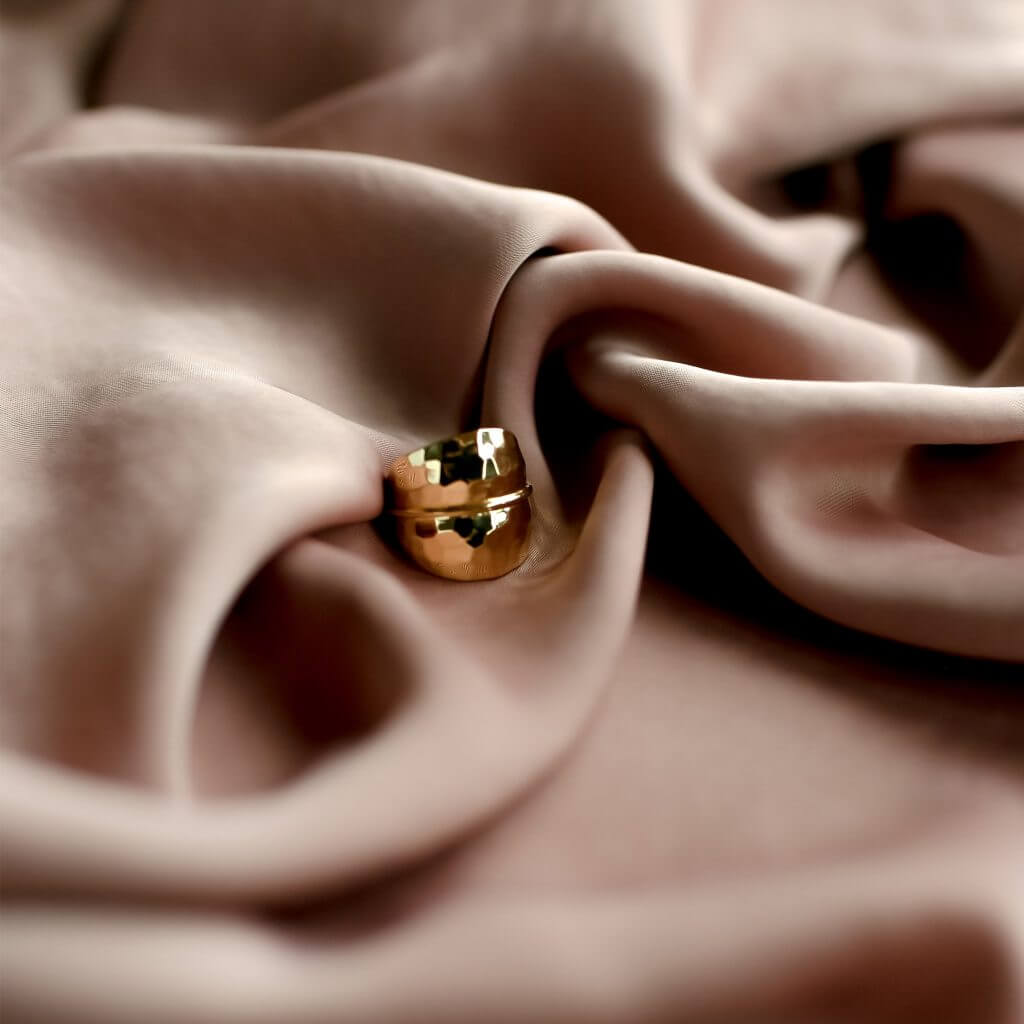 Charm her with this ethereal Forest Leaf Ring that is symbolic of the eternal beauty of a forest, and show her that your love for her is eternal too. Made from hammered metal, this ring is a work of art and can be worn both as a statement piece as well as paired with other complementary jewellery.
3. For Him:  Hive Lego Cufflinks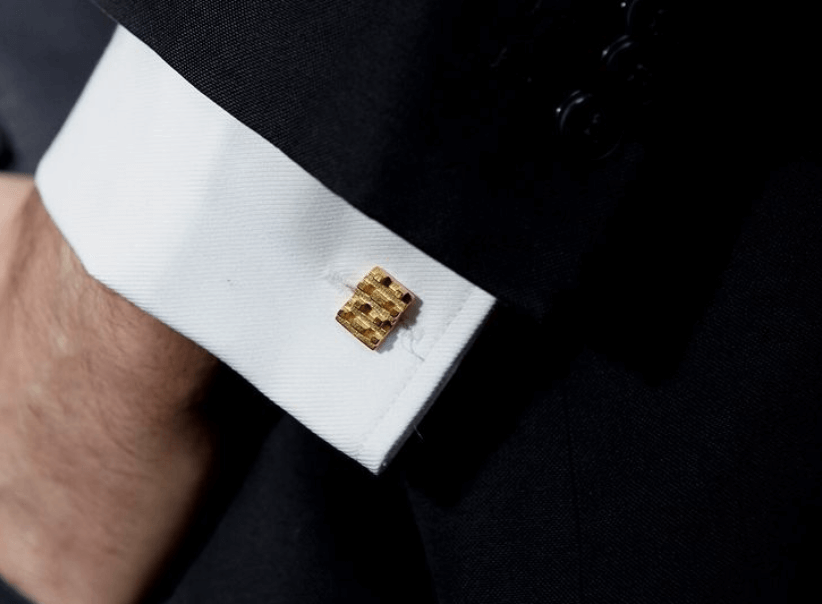 On your 14th Wedding Anniversary, gift your man these gorgeous and edgy pair of cufflinks from Jewel Tree London's Hive Collection and tell him just how perfectly the two of you fit together like two pieces of lego.
4. For Him/Her: Odd Couple Studs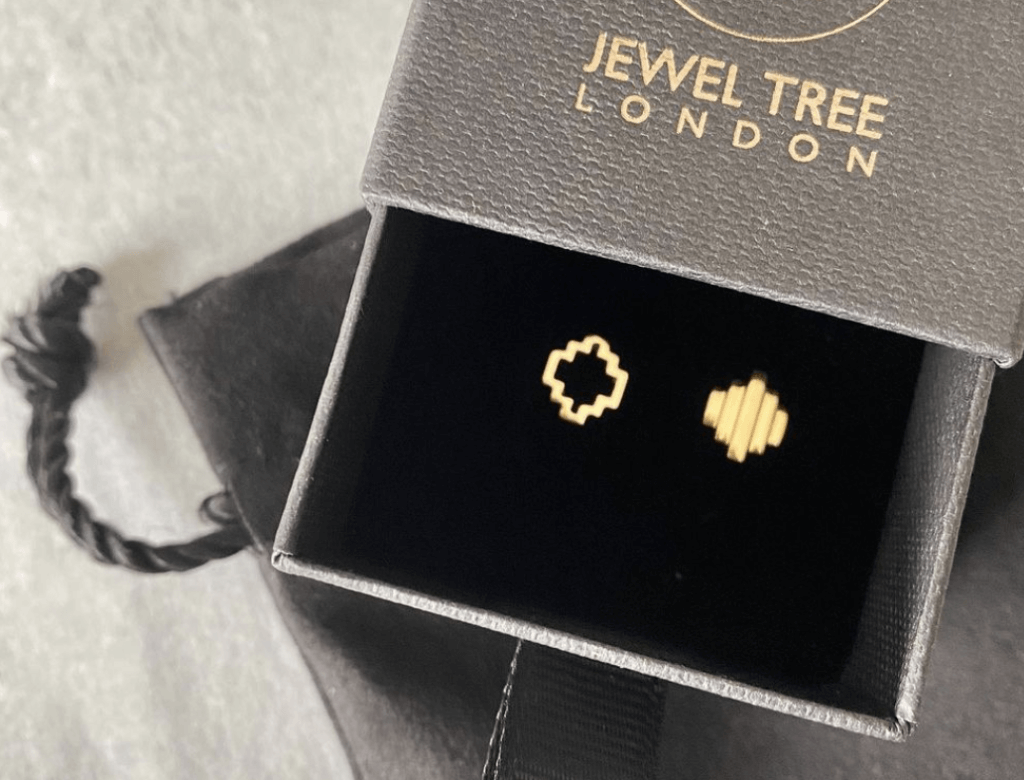 Get this for your partner who loves earrings, or get a pair for the both of you to share! This one's the perfect 14th anniversary gift for every odd couple out there who fought against all odds to be together and have been pulling it off successfully for 14 years!  The Odd Couple stud earrings from JTL's Baori Collection are wildly popular and a super trendy pair that can be easily incorporated into everyday style.
5. For Him:  Statement Power Rings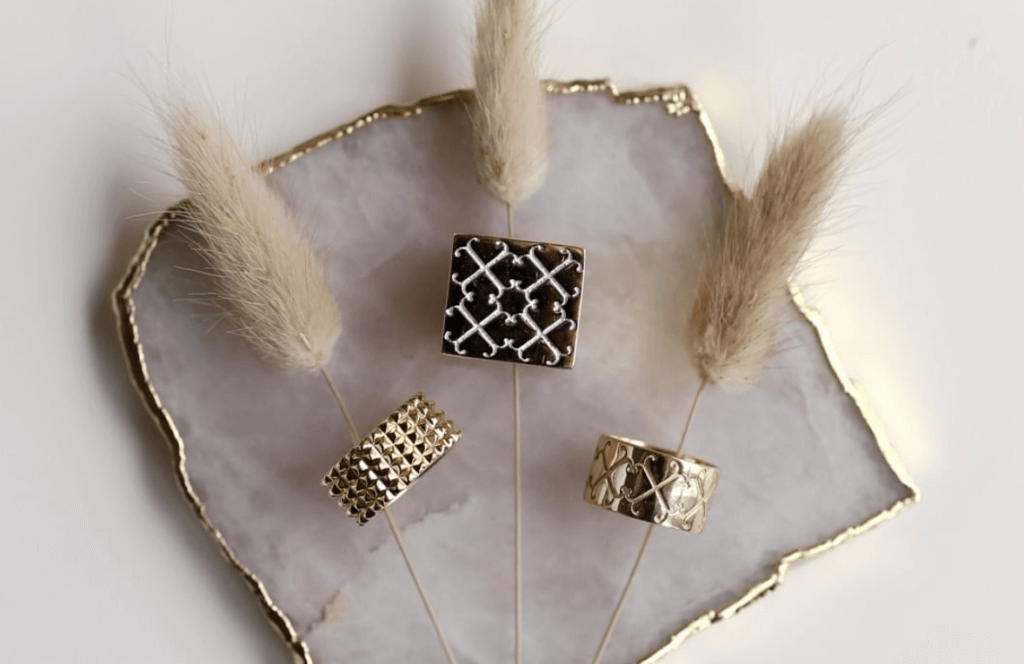 If your husband likes to make a statement with his style, then there's no better way to mark your 14th anniversary than giving him a stunning gold ring. Choose from a variety of unisex rings from Jewel Tree London's collection, and get set to charm the socks off your partner!
6. For Her: Golden Cuff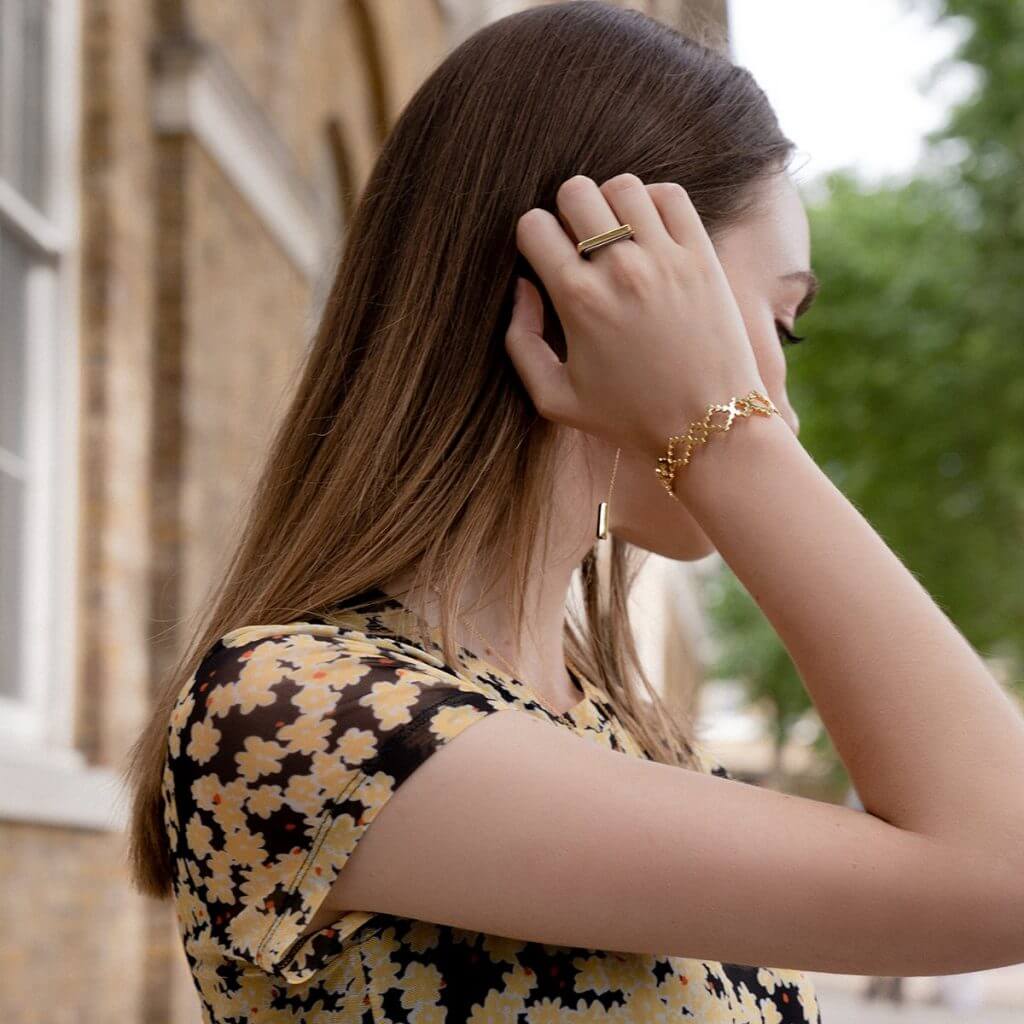 14 years ago the two of you voluntarily cuffed yourselves to each other for life and now you're looking for something special to mark the upcoming  anniversary and commemorate all the beautiful memories you've created along the way. This golden cuff bracelet from our Baori collection is an elegant piece of jewellery designed for the contemporary woman with a minimalist style statement.
7. For Him/Her: The Baori One Pendant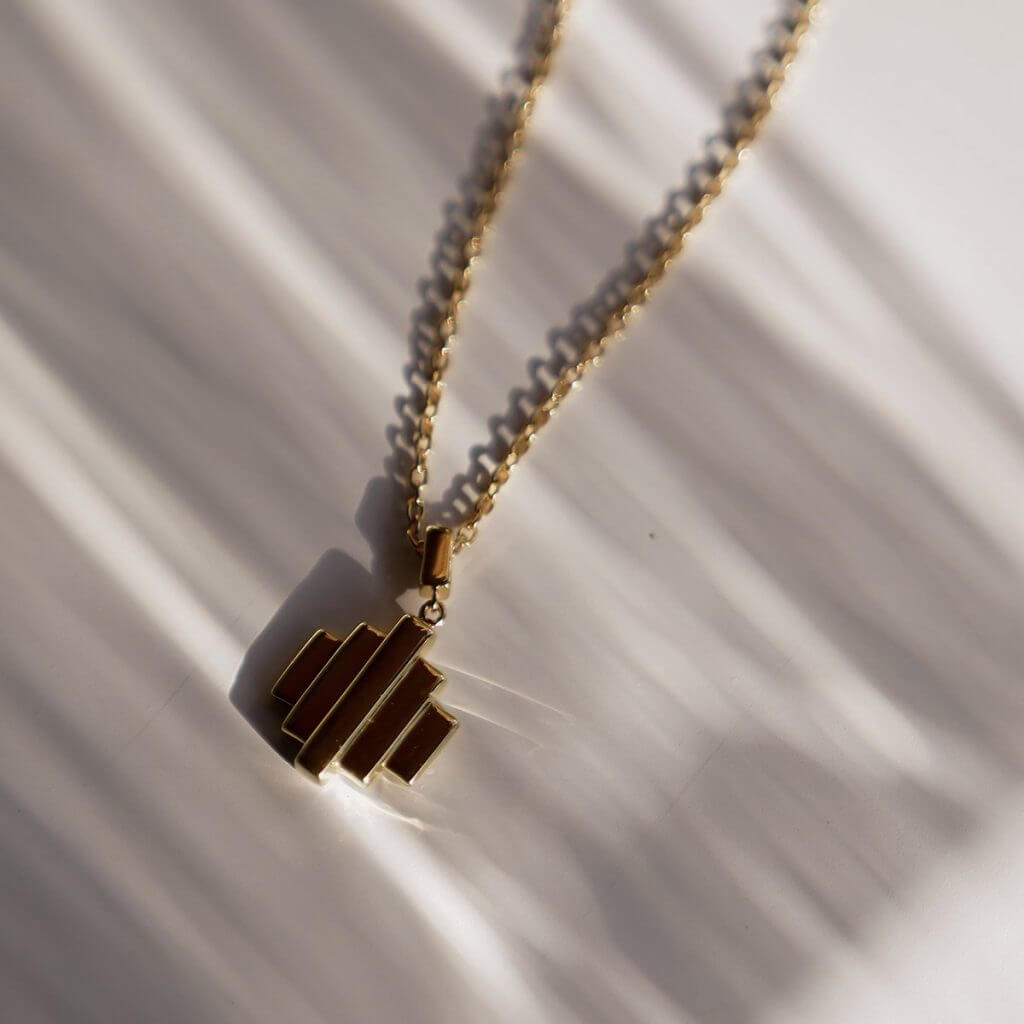 Fourteen years of being married is no small feat. You've been through tons of ups and downs, no doubt, and you've shared plenty of laughs and tears too. No matter what curveball life threw at you, you stuck it out together: as one unit. The Baori One Pendant Necklace is a thoughtful present to get for your 14th Wedding Anniversary, especially if you get two matching ones for yourself and your partner as a symbol of your unity through the journey of your marriage so far and the road ahead.