Situated in the quaint little village of Abhaneri, in the Indian state of Rajasthan, lies one of the most architecturally mesmerising stepwells one can ever hope to encounter. The construction of this ancient stepwell, also known as Bawli,Baodi or Baori in Sanskrit, can be dated back to as early as the 8th Century. Named after a local ruler, Raja Chanda, this deep four-sided well is called Chand Baori. It is within the labyrinth of Chand Baori where Jewel Tree London found the inspiration for one of its bestselling designs – the Baori Collection. Here's why we are so in awe of Chand Baori.
1.  It's a Timeless Beauty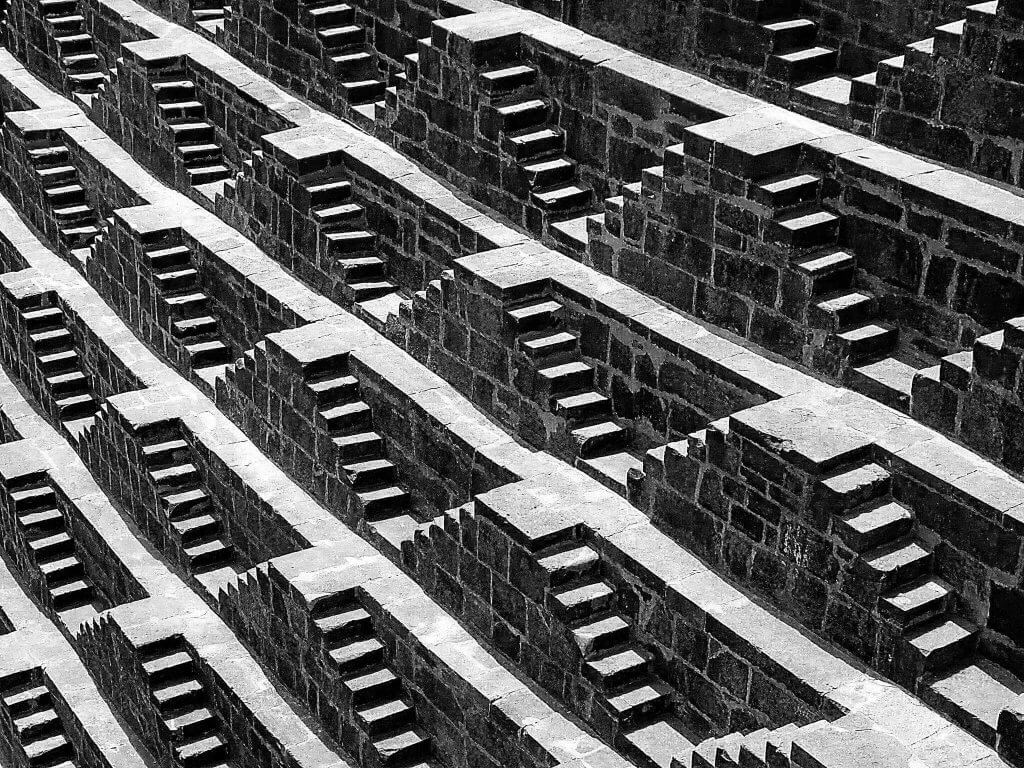 Stepwells are essentially wells that have steps built into the sides of its inner walls leading into the well and providing access to the groundwater below. Chand Baori was constructed thousands of years ago with such structural integrity that it continues to exude an alluring charm till date. It's not only one of the largest stepwells in the world, with 3500 narrow steps across 13 tiers, it is also one of the most beautiful constructions attracting visitors from all around the world. It is this timeless beauty of Chand Baori that JTL has tried to replicate with its Baori Collection. We want our designs to be a long lasting and sustainable addition to your style, that you can wear time and again.
2.  It has an Evocative Style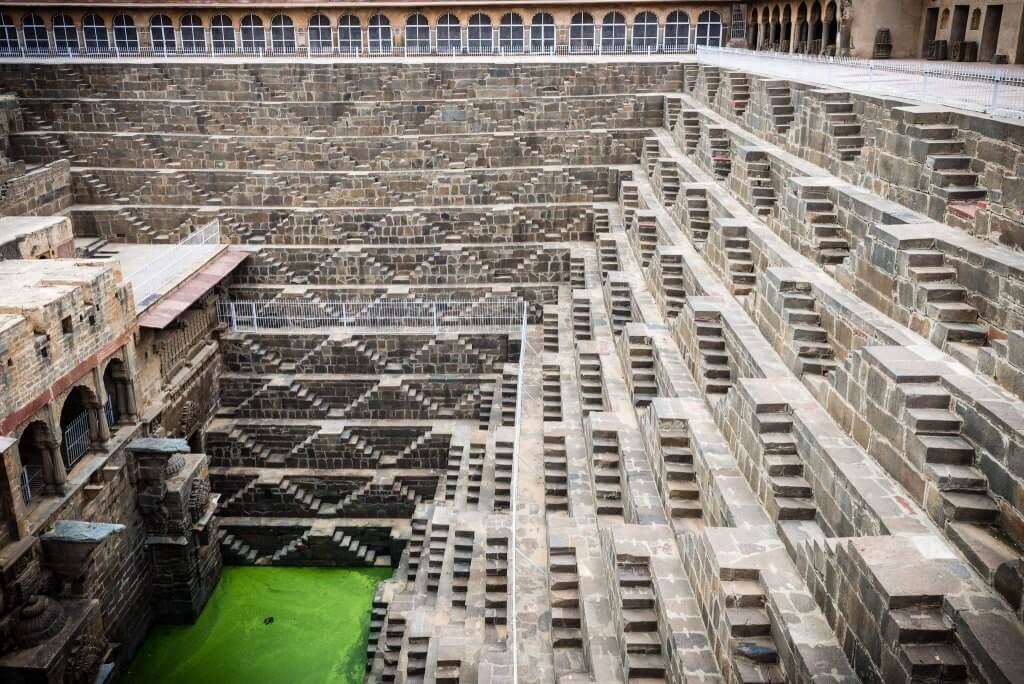 There's something about Chand Baori's structure that is intensely evocative. Perhaps it's the depth of the well (measured at 64 feet), the precise geometrical symmetry that is rare to find elsewhere or the magic of the labyrinth of steps that draw you in with their play of light and shadow. We have crafted our designs to have that equally evocative style, with its edges capturing the play of light and the geometry of it all truly elevating its appeal.
3.  It's a Hidden Secret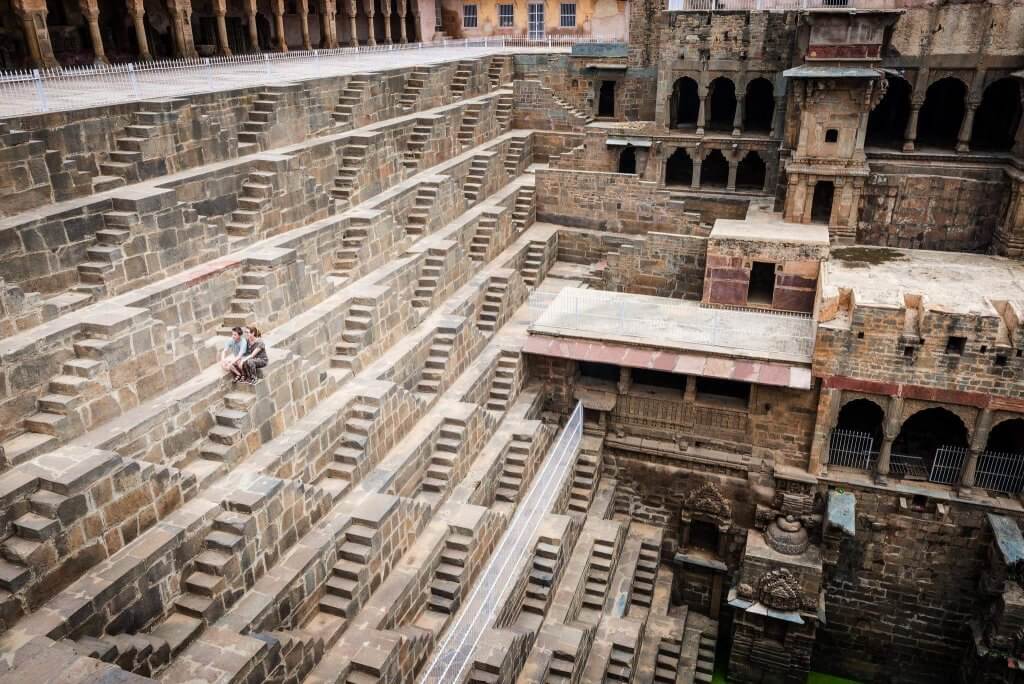 Despite being a famous landmark, Chand Baori is not easy to find, making it almost like a hidden secret – a magnificently ancient hidden secret. And secrets are always exciting and intriguing. Our exclusive designs of Baori Collection exude similar mysticism and bring with it a historically rich origin story to share with your friends!
4.   It's Effortlessly Cool
The chic designs of our Baori Collection might come across as quite contemporary and urban, but when the inspiration itself is so effortlessly cool, it's hardly surprising. The incredible architecture of Chand Baori has three sides of double sided steps that keep narrowing as one descends further into the well. The precise symmetry of the steps, whether it was  built for aesthetic or practical purposes, makes this cavernous well instantly appealing to the eye.
5.  It's Handcrafted with Love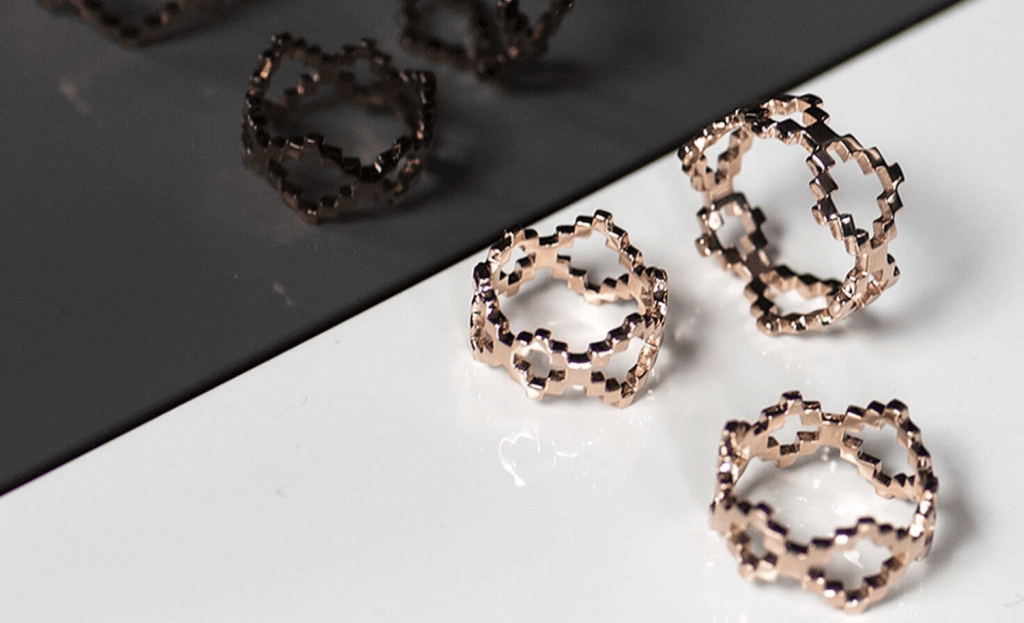 Jewel Tree London takes immense pride in all its handcrafted jewellery. When something is handcrafted with love, the effort truly shows and the final outcome is nothing less than art. Chand Baori, constructed several thousand years ago, is also a labour of love and meticulous handiwork. It wasn't simply made with the intention of serving a purpose, but with an intention to leave a lasting legacy. Similarly, our jewellery isn't simply made to be an accessory, but to become a long lasting part of your style. You can now add a hint of rustic geometrical charm to your style through a rose gold vermeil ring – the Baori Signature Ring is a must have!