Mass produced jewellery may come by fast and cheap, but there's a whole new charm added to a piece of jewellery when it's handcrafted. For one thing, handmade jewellery is always going to be unique and have its own distinctive personality. This is a particularly good option for fashionistas who are looking to add more statement pieces to their collection. Handcrafted jewellery is also a fantastic choice when you're looking to purchase a personalised accessory to present as a gift to a special someone. In this blog, JTL shares 11 handmade jewellery designs that are bound to steal your heart.
1.   This Racy Lacy Necklace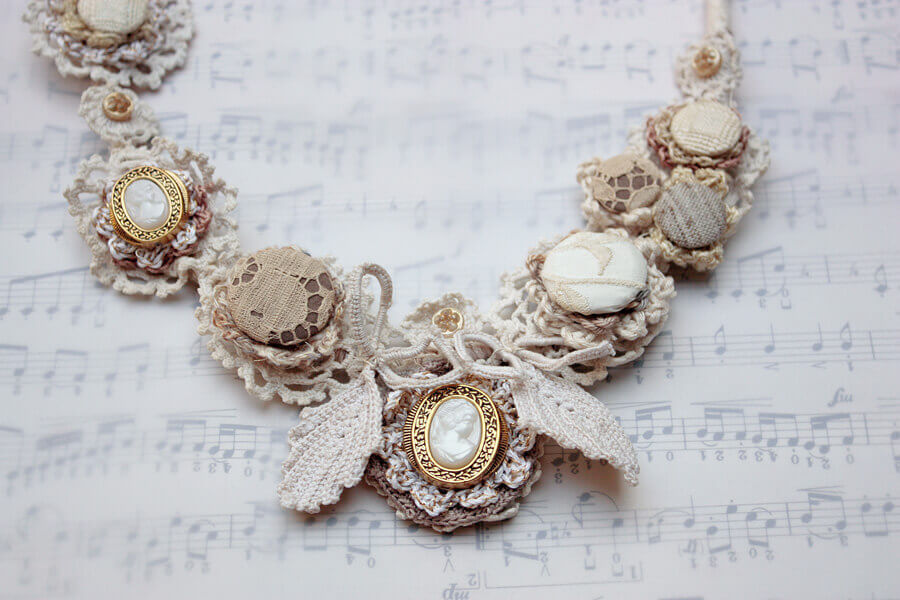 We love this beautiful creation made of creamy lace and featuring a milky gemstone as centerpiece. It features a combination of pastel coloured fabric that lends a flair of elegance to the design, making it a perfect addition to a dress shirt.
2.  This Bracelet Made of Amethyst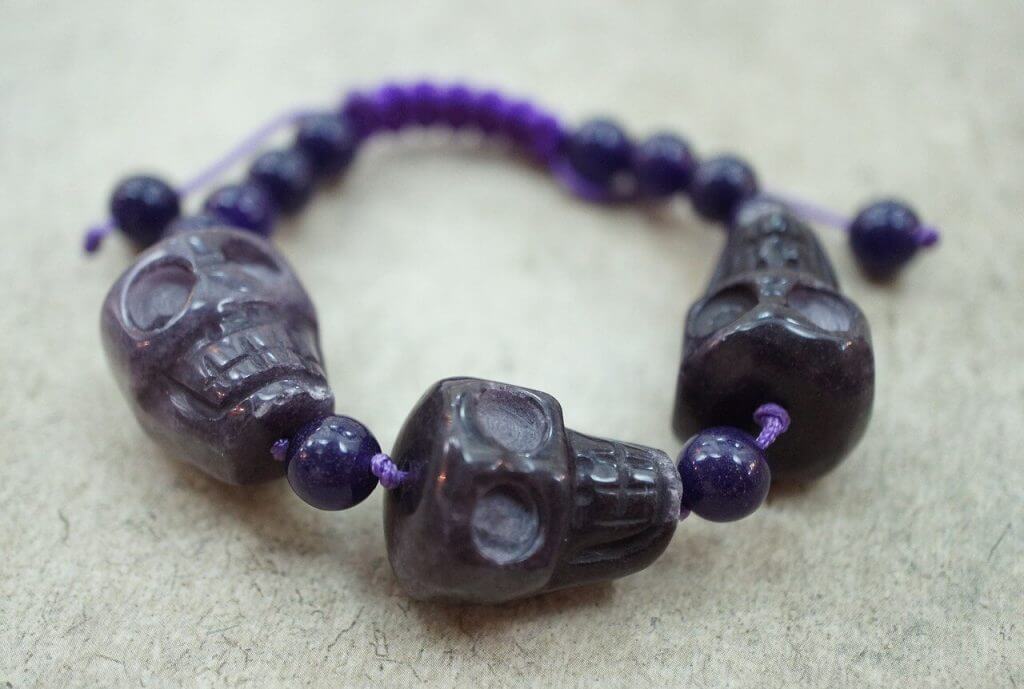 At Jewel Tree London, we love amethyst – whether it's as a hand cut baguette part of our urban collection or this spookily gorgeous skull shaped stone strung together into a designer bracelet.
3.  These Wire and Moonstone Earrings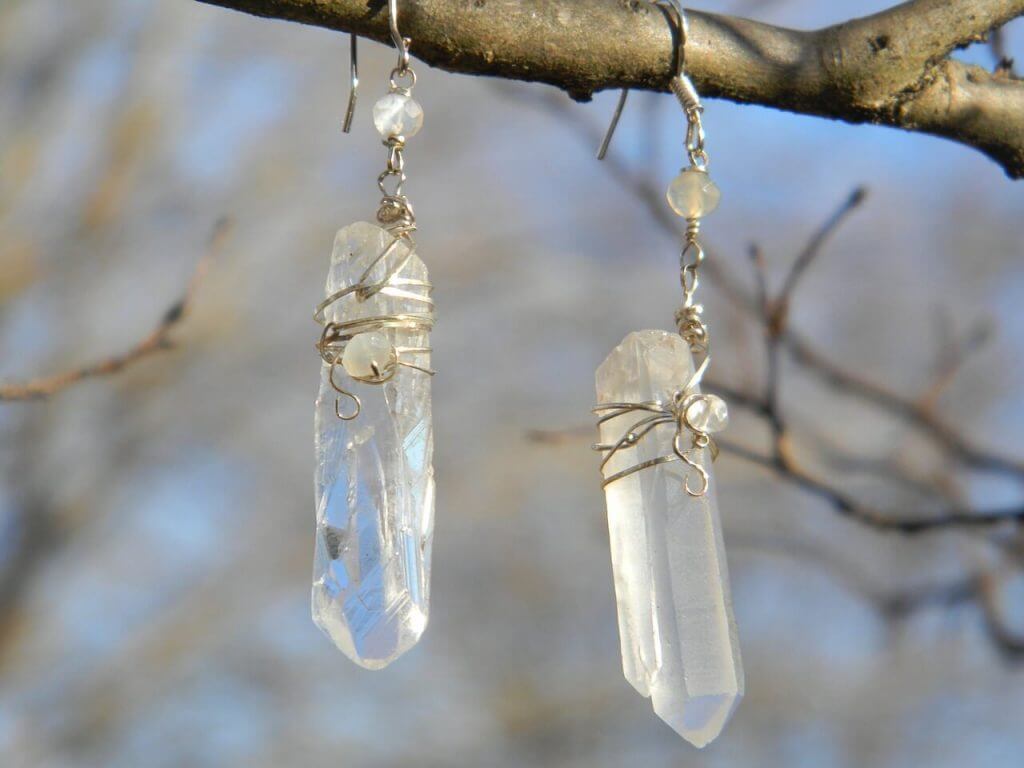 This handmade pair of earrings is a classic example of beauty in simplicity. Rough cut baguettes of moonstone tied with wire hooks are a lovely accessory to pair with a floral dress on a summer afternoon.
4. These Earring with Green Garnet Set in Gold Vermeil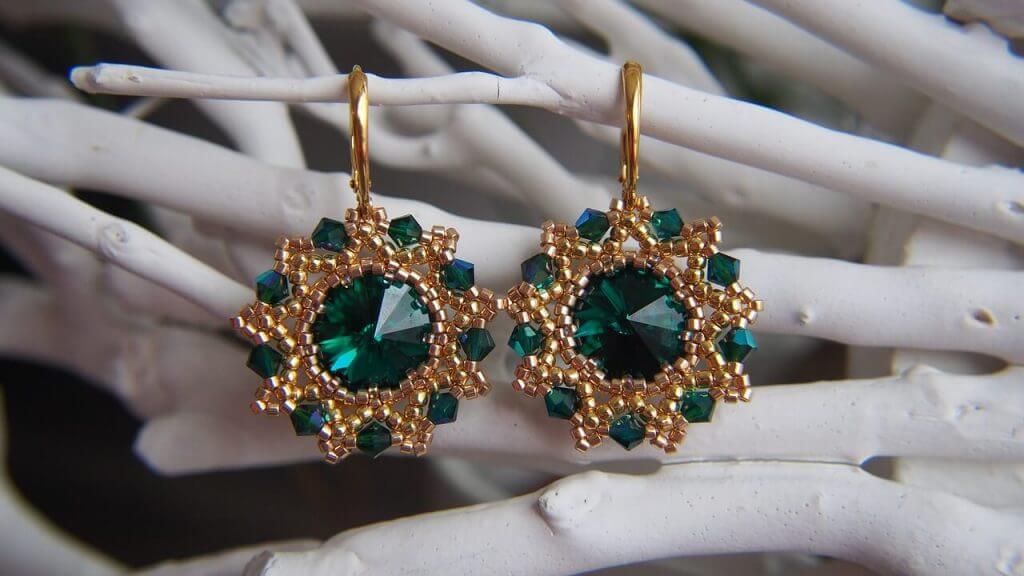 If you thought handmade jewellery was only for casual day wear, think again. It is absolutely possible to glam it up with handmade jewellery and these green garnet earrings set in gold vermeil are an ideal example.
5.  This Bracelet Made of Yellow Quartz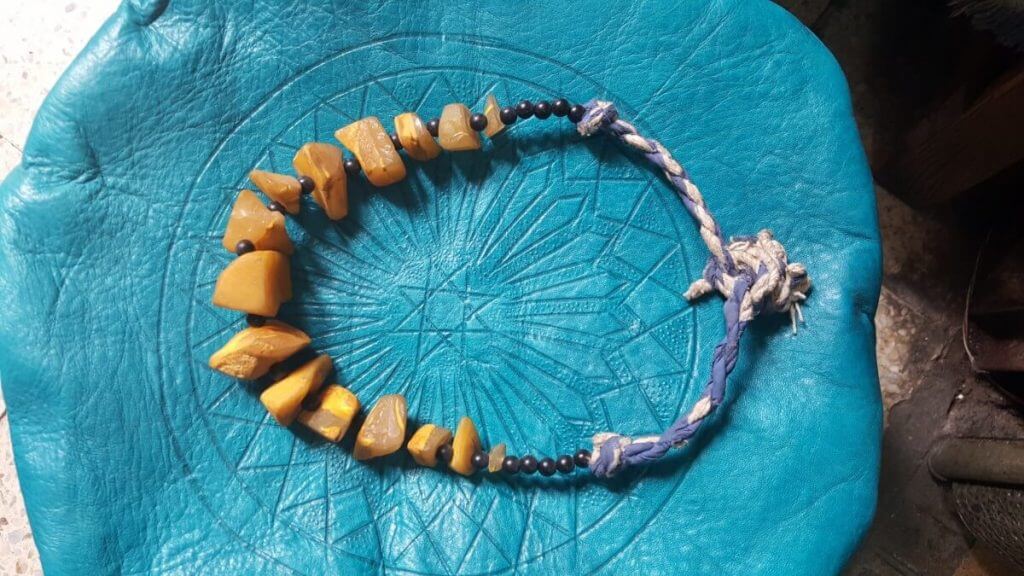 6. These Two-Stone Danglers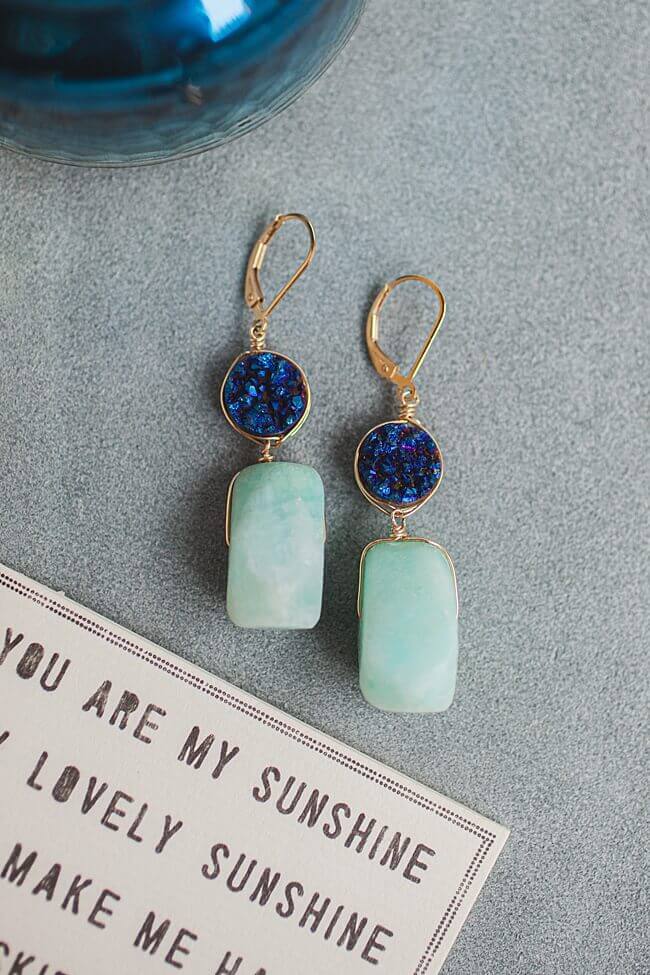 We love this elegant pair of earrings that incorporate not one but two stones, paired in perfect contrast. The best part of these earrings is that they can be dressed up as well as dressed down depending on the occasion.
7.  This Closer to Nature Creation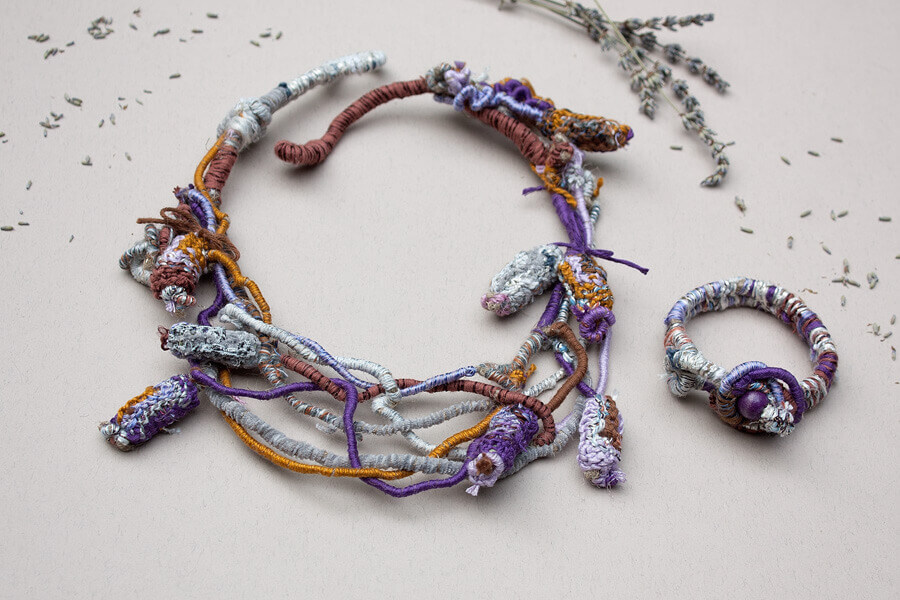 This gorgeous choker and matching bracelet made of earthy colours will make you feel one with nature and add a flair of flamboyance to your personal style statement.
8.  This Evergreen Bracelet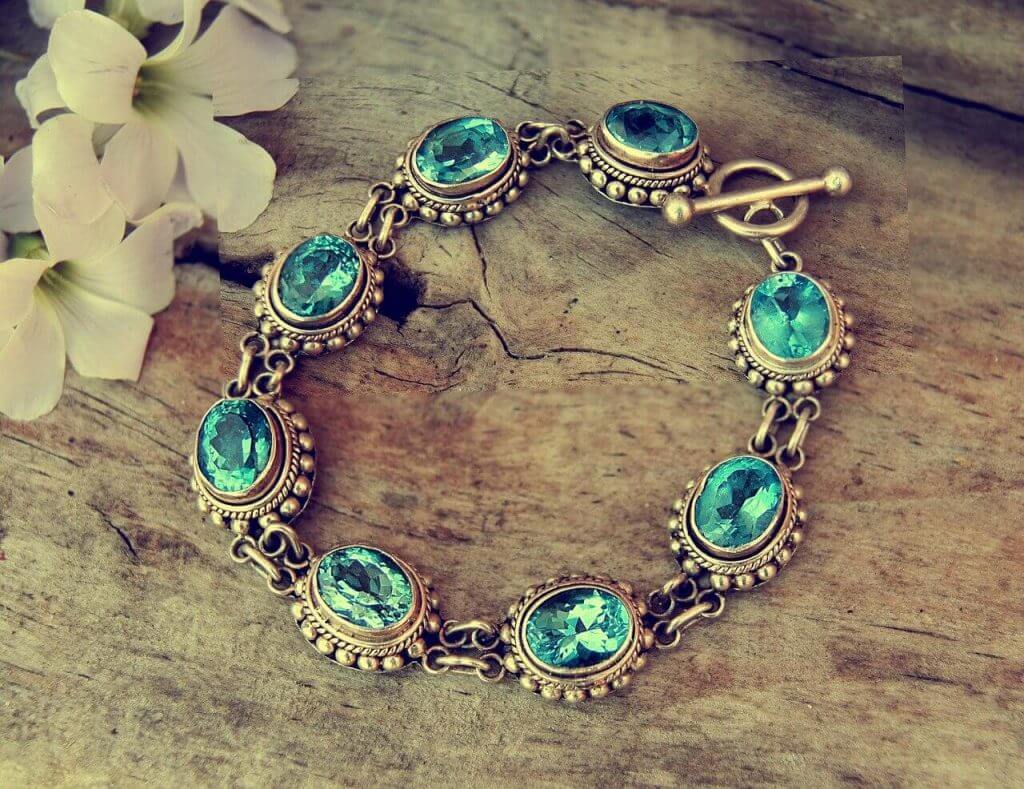 Coloured gemstones set in vintage bracelets are an evergreen accessory and if it's handmade then not only is it a classic but you can customize it as well to add your own personal touch to  make it as unique as they come.
9. This Fantastic Fabric Designs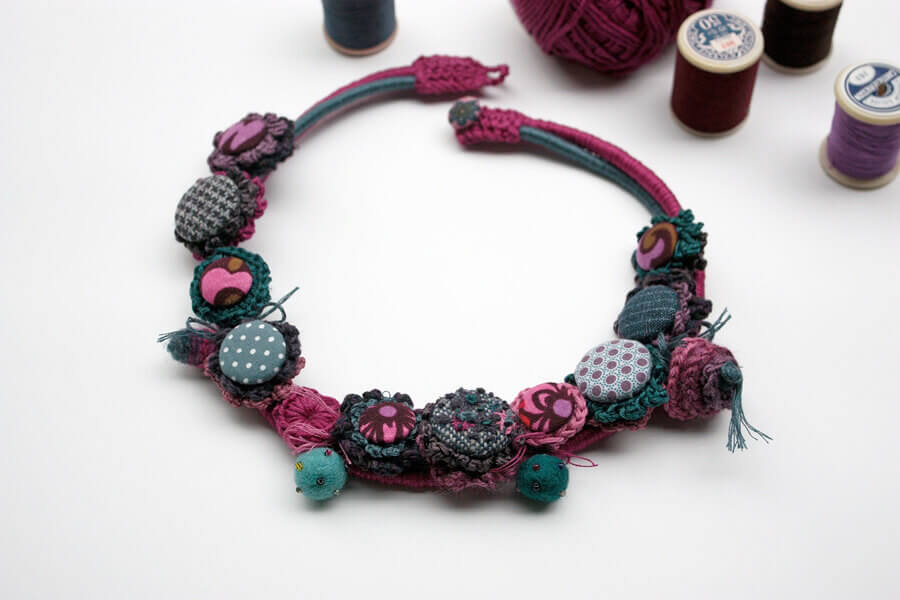 Shiny silver and glamorous gold necklaces are all the rage, but sometimes you need a truly unique statement piece and believe us when we say – this fabric necklace design is cute as a button!
10. These Dreamcatcher Earrings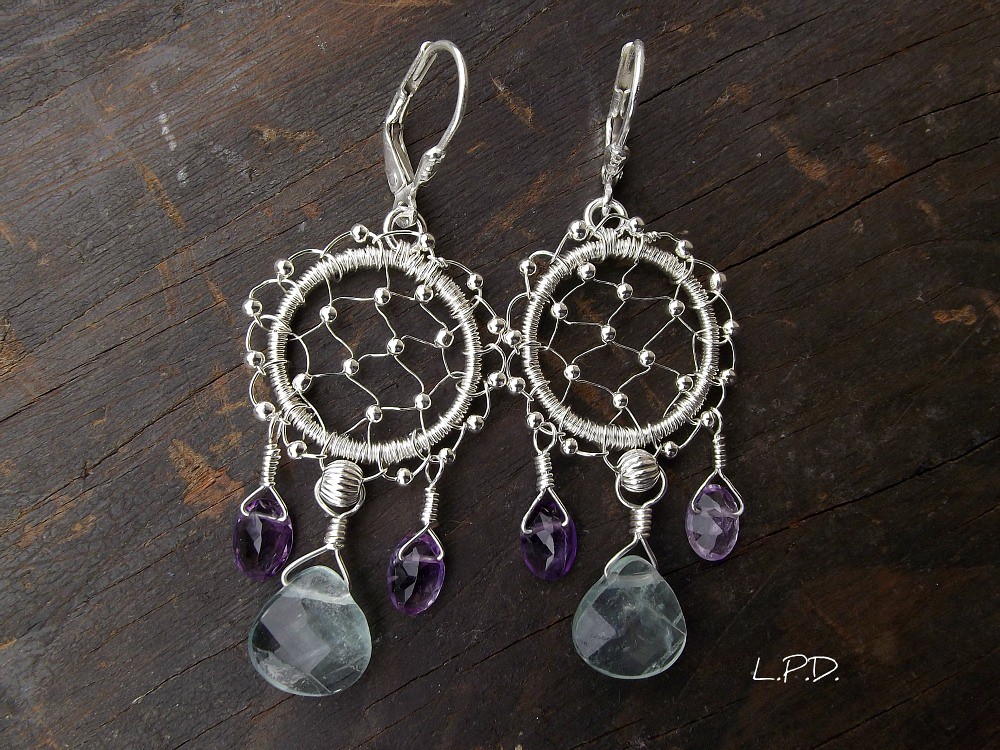 These handmade dreamcatcher earrings are what dreams are made of! Add to it the amethyst droplets and a whole new level of magic is unlocked!
11. This Necklace with Garnet Set in Silver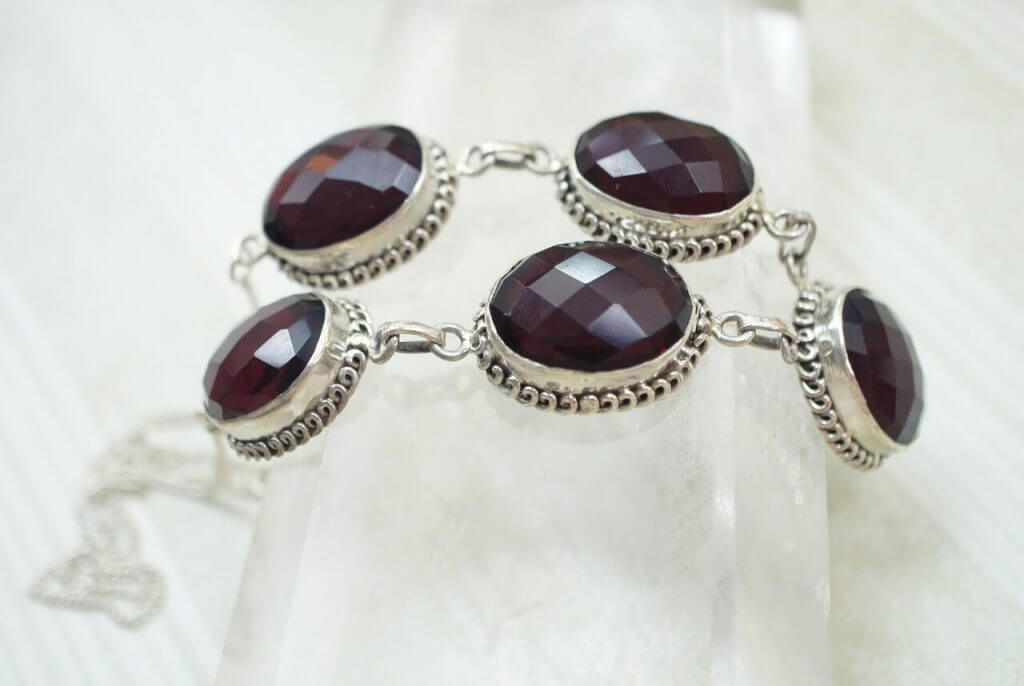 The silver setting allows the garnet to enjoy the spotlight in this charming handmade matinee necklace. Pair this with a plunging neckline, an off-shoulder top or pastel coloured blouses to instantly elevate your style statement.