There's a ton of variety in the market when it comes to earrings. You have your hoops, your drops, your danglers and your chandelier. There's the cluster, the threader, the cuff and the huggie. Amongst plenty other styles, there's perhaps just one style that works for every age – the stud. We can promise you there is a perfect pair of studs out there for every woman of every age – you just need to know which designs will match your age.
Childhood-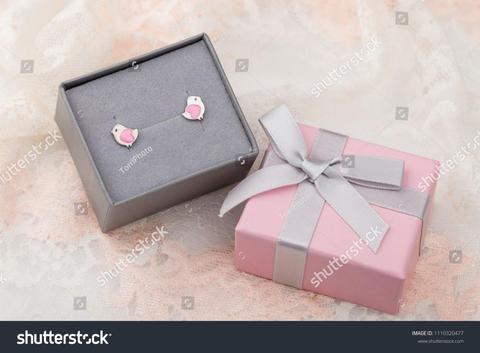 Once the child is old enough to recognize the choice they have with respect to piercing their ears, it is a good idea to talk them through the process and walk them through the options. Without asserting your opinions or choices, if your expresses interest in getting their ears pierced then take them to a store and show them the kind of earrings they could wear. Studs are a great style for a beginner, especially at a young age. Cute designs such as cartoons and colourful objects will excite the kid, and the stud design will ensure that the urge to fidget is limited.
Teenage-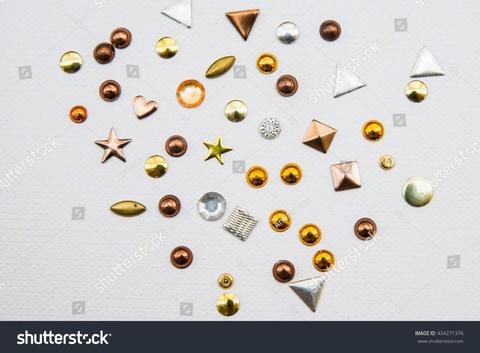 While parents might think teenage is the worst possible phase in their children's lives, we like to think teenage is the most fun and free stage of life. Sure there's studies and exams, and high school drama, but there's also the liberty to experiment and design your own identity. As a teenager, you can go wild with your earring selection and no one will bat an eyelid. Choose your studs in shapes and symbols that are a reflection of your personality. Got multiple piercings? Well, just stack up on the studs. Got too many studs, but too little piercings? Mix and match. The beauty of wearing studs as a teenager is that you don't necessarily have to wear them as a matching pair – so switch it up as you like!
The twenties-
 You've left behind your wild teenage phase, but you're not yet done carving your identity. This is the time to make a statement with your studs. Opt for distinct geometric shapes or silhouettes that are not only youthful but also sit well in a professional setting.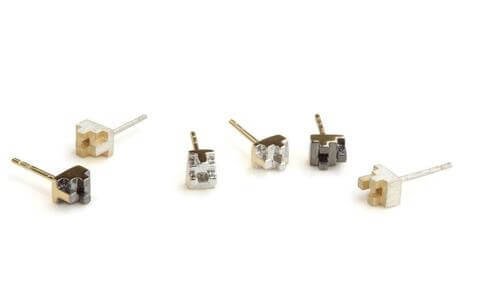 The Thirties
Well into adulthood, the thirties are the time when you're probably juggling a million things and leading a hectic schedule that doesn't allow much time to even express yourself using words, let alone make any kind of statements via your studs. This is the age to keep it simple and minimalistic. Go for a tiny diamond or gold pair of studs that will add just the right amount of sparkle to any outfit without screaming for any kind of attention.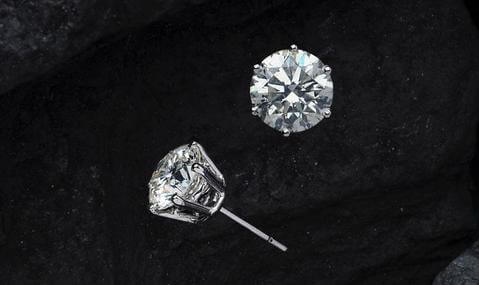 The middle ages – the forties through sixties
Elegance is what you need to aim for once you cross 40. Be it diamonds, pearls or other precious stones – your studs should represent your sophistication as well as your personal style. Choose a medium-sized pair, that will work well for both day wear and evening wear.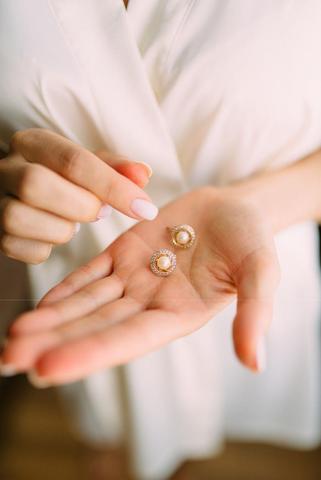 The golden age – seventies and above
Once you cross 70, it's almost like getting a new lease on life. You're pretty much done with your share of responsibilities, worries and stress. It's time again to start making bold statements and asserting the style identity that you have created for yourself over the years. When picking your studs, go large. Don't be afraid to grab attention, because you deserve it. Pick antique pieces, pick oversized ones. Go for large pearls and shimmery stones. The size of your studs should mirror your years of experience and the life you've lived.