The world as we know it has changed substantially over the last few weeks, yet most of us continue to try and maintain some semblance of normalcy in our daily lives. We might be working from home for the most time and stepping out only for a quick grocery run, but that doesn't mean we should give up on our style statement. In fact, dressing up as you would do for a normal work day is actually recommended by professionals to promote mental well-being. If you're going to be putting on your 'outside' clothes for that video conference, then why just stop at clothes? We suggest you also spruce up your appearance with the addition of modern jewellery. Here's our top picks OF Modern Jewellery for the month of May.
1. Big Hoops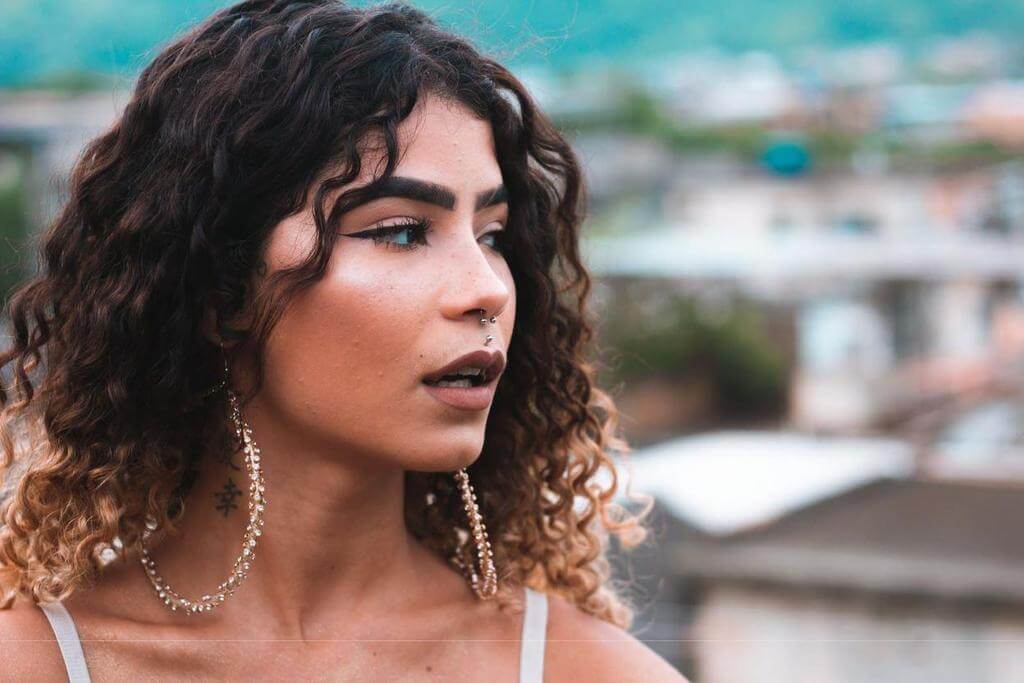 Break out the biggest hoops you have and pair them with an off-shoulder or a sleeveless top. Big hoops generally bring all the drama you need and none of the unnecessary weight.
2. Gold Cuffs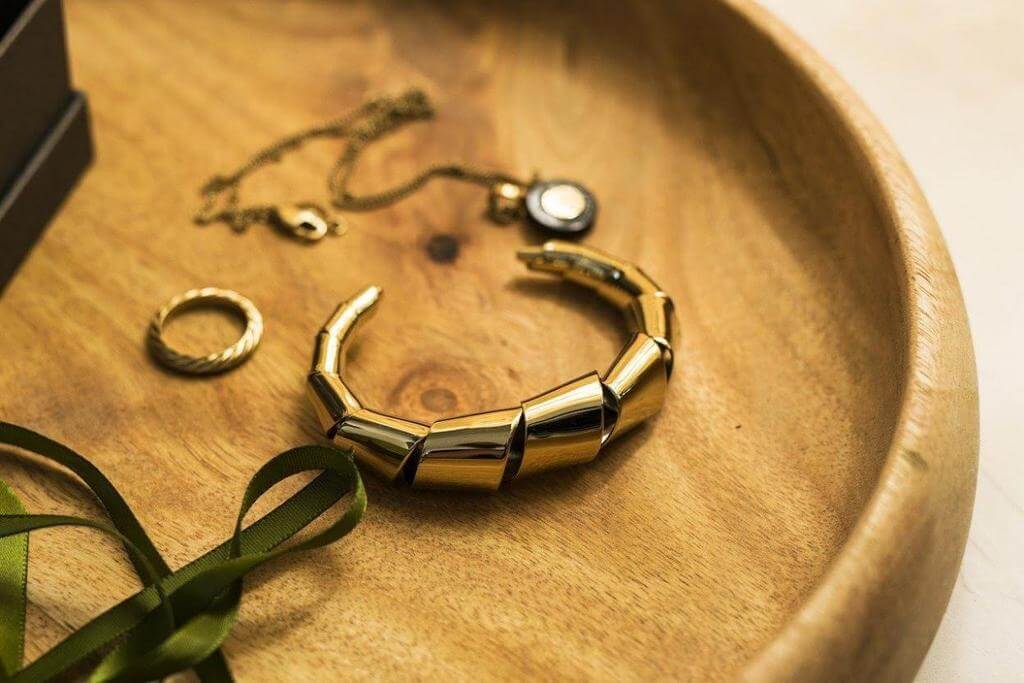 Cuff bracelets are the ultimate piece of formal modern jewellery. Gold cuffs make for the perfect accessory to pair your formal wear with. If you don't own a gorgeous pair already, then check out some exquisite designs that Jewel Tree has to offer.
3. Stack Rings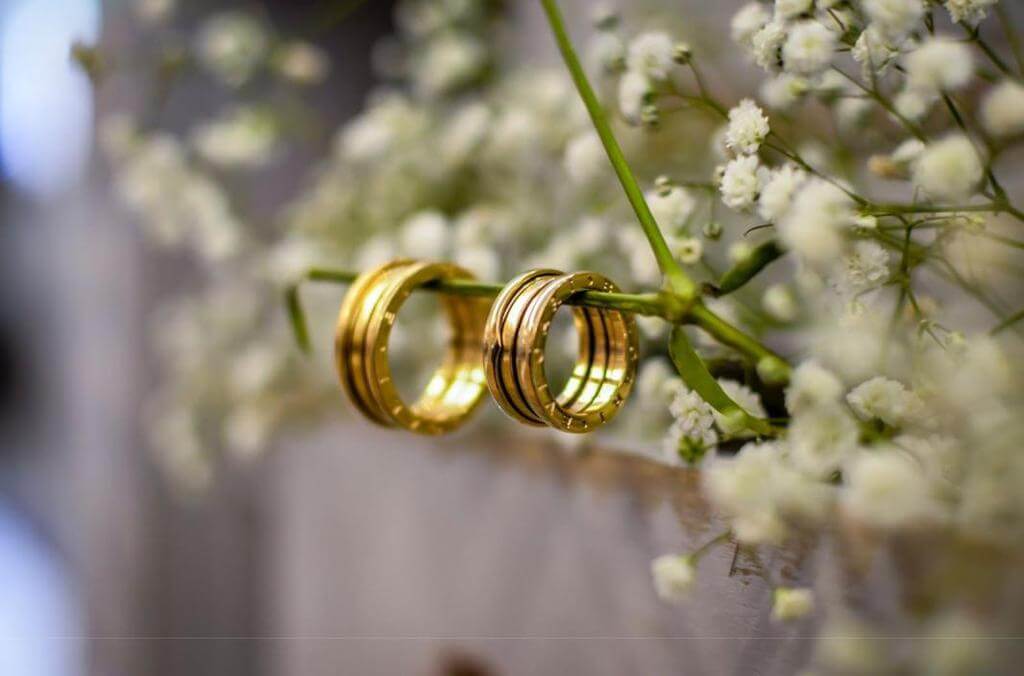 Stackable rings are in trend and how! Depending on your mood and occasion you can stack these rings as high as you like, increasing the glam level one ring at a time. If you don't already have gold stacking rings, then get yourself a 5 Stack Ring set from our Pure Collection.
4. Oversized Neck-piece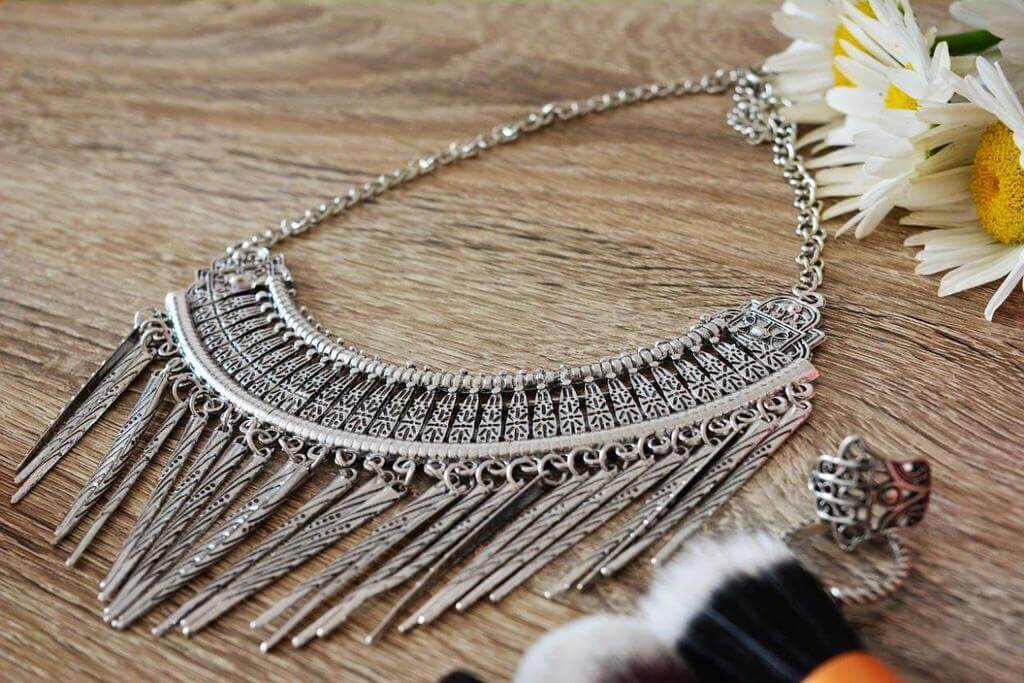 When it comes to statement neck pieces – size does matter! Pair a basic blouse with an oversized neckpiece and you've instantly upgraded the outfit from basic to bodacious. You won't need any other accessory once you've got this sorted.
5. Chain Earrings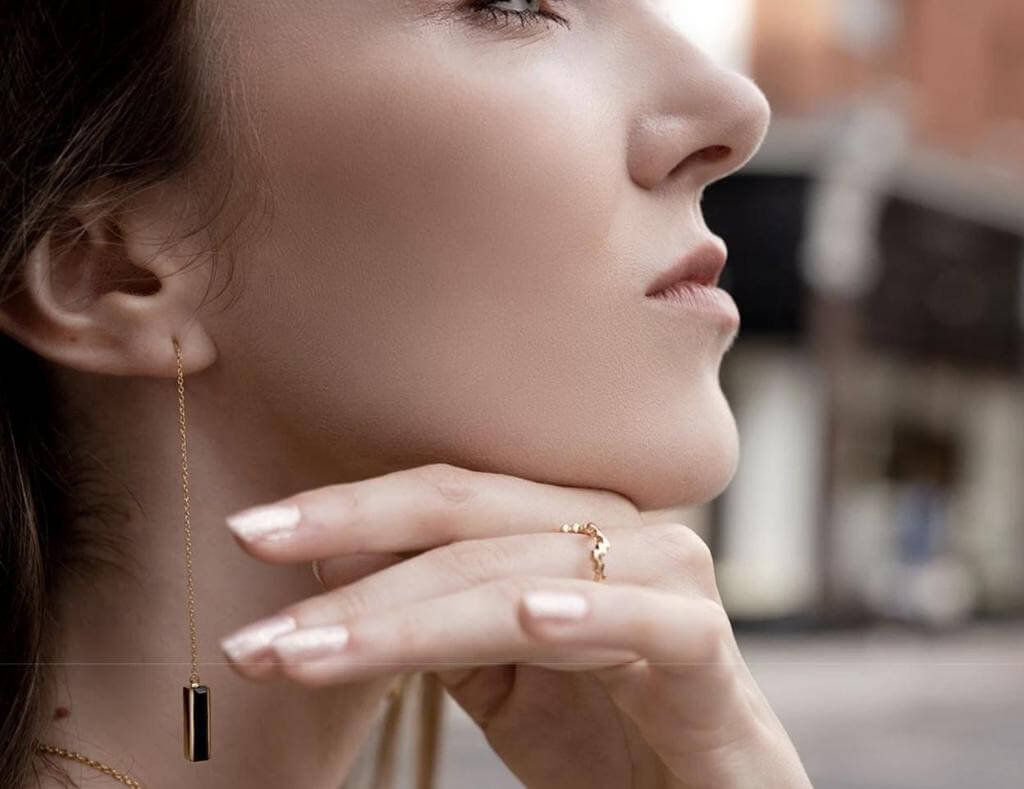 Simple, elegant and eye-catching – chain earrings are a sophisticated addition to your style statement. Whether it's a formal meeting, or catching up with friends, chain earrings are sure shot winners. Check out the Urban Chain Earrings from JTL to find the best pair for you.
6. The Bling Ring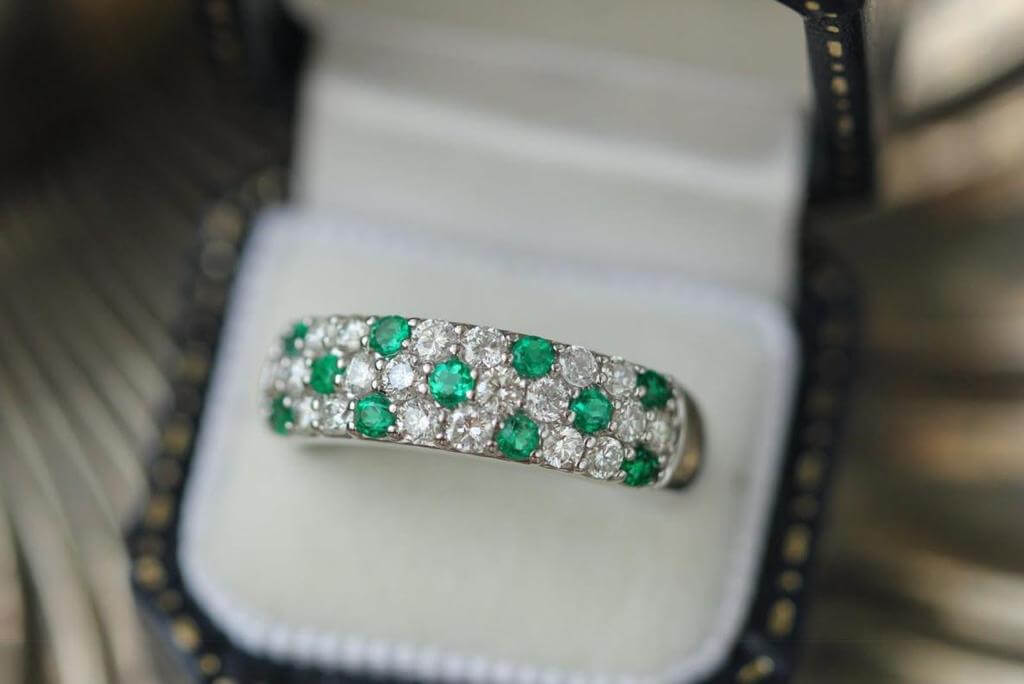 Don't wait around for someone to throw a big bash just so you can glam it up and wear that expensive ring you've got stowed away in your safe. Sometimes, it's okay to shake things up and wear a bling ring just for a cozy dinner at home with your partner.
7. Cute Cufflinks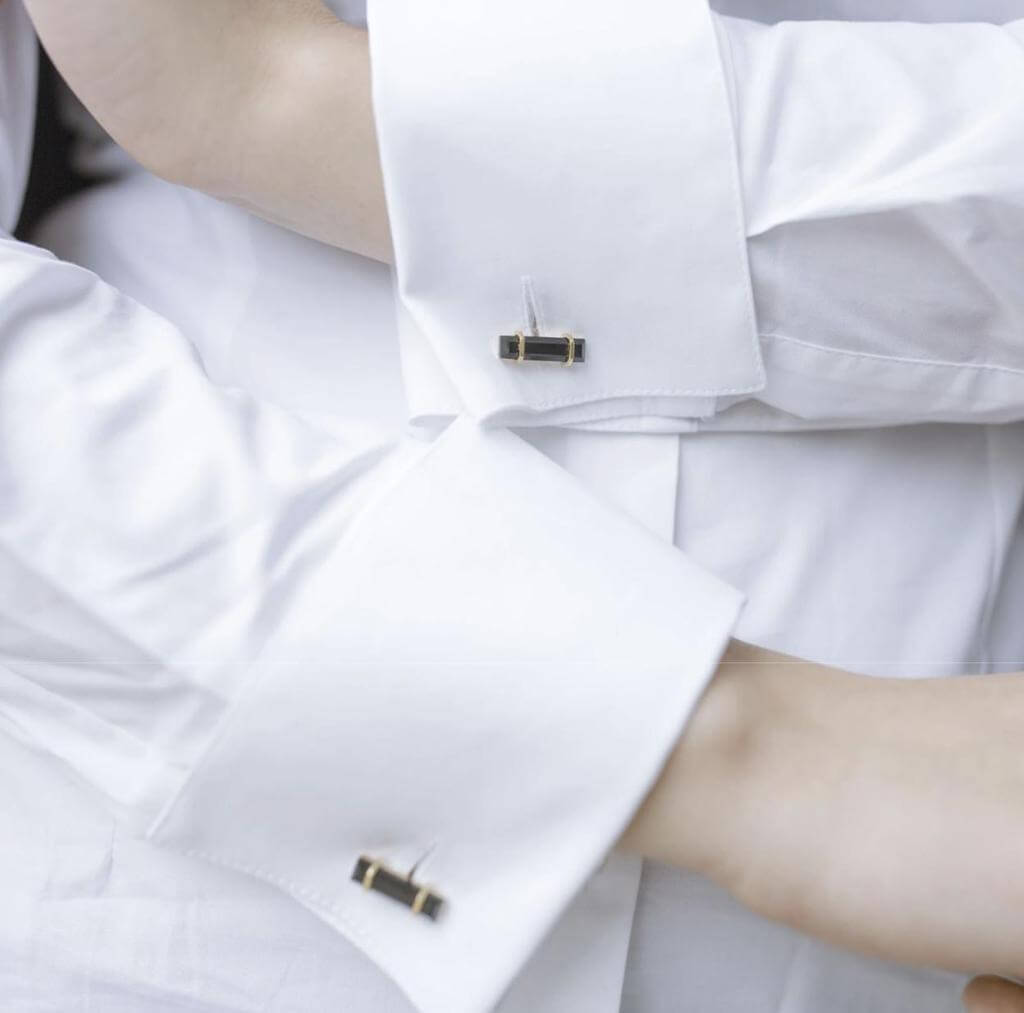 Ladies, it's time to up your formal fashion game by the addition of these cute cufflinks – an exclusive design from JTL. These cufflinks can add the much needed pop of colour to your plain whites and pastels.
8. Stud Earrings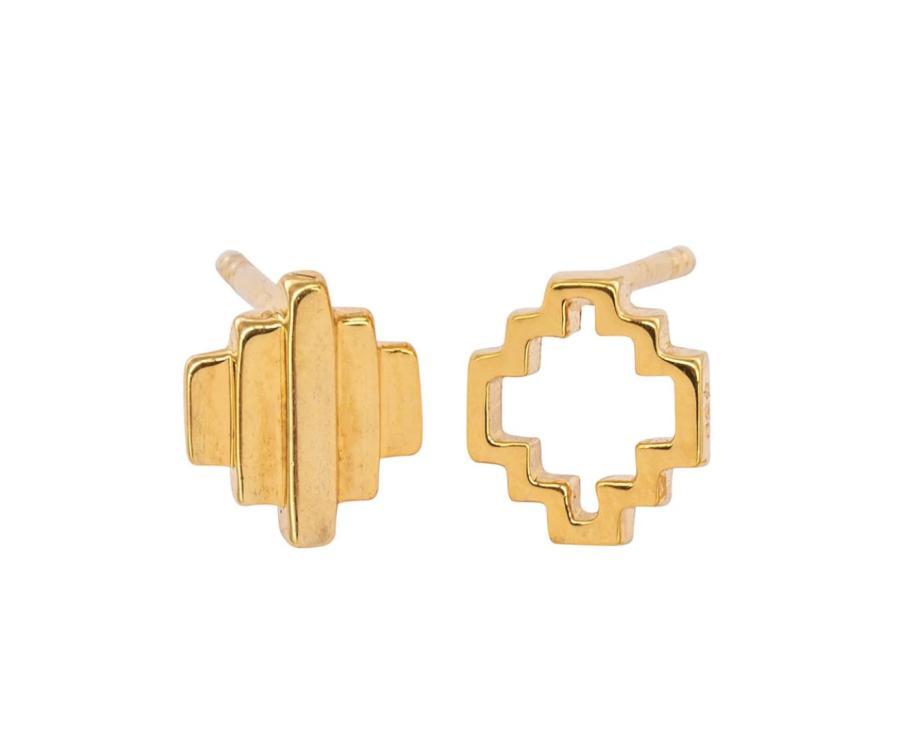 A lot of styles have come and gone, but studs have remained a constant throughout the years. One of the popular stud designs in modern jewellery, is geometric and symmetrical shapes – and we at JTL love them! A must have in your arsenal, modern studs are great for daily wear. Get a pair of gold earrings and pair them with a vermeil necklace, and you're all set.