Happy Valentine's Day! Yes, it's that time of the year when you will inadvertently see red all around you. Whether you love it or hate it – there's simply no avoiding it. Those struck by the cupid's arrow would have made elaborate romantic plans for tonight – candlelit dinner, champagne, roses and a beautiful present. However, if you are one of those last-minute wonder makers then chances are that you have landed on this page while hunting for the perfect jewellery to woo your Valentine.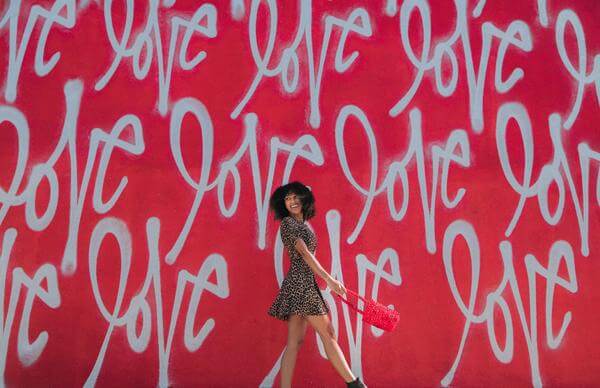 You could, of course, choose to go for some of the classic Valentine's day jewellery, and pick out one of the many heart pendants out there. However the problem with the heart design is that everyone's sporting it around this time of the year and it probably stays locked up for the rest of the months. If you want to make the woman in your life feel special, then we recommend choosing a piece that's unique in design and something that she can wear all year round. 
At Jewel Tree London you will find exactly what you're looking for. For all those who want to impress the woman in their lives (and for all the single ladies just wanting to treat themselves), here are 8 pieces from our exquisite Baori collection that are perfect for that sweet declaration of adulation.  
Our Baori collection is inspired by the evocative Chand Baori step-wells of Rajasthan. The Silhouette Necklace is a humble tribute to the labyrinth of 3500 steps in this architectural wonder of ancient India. Simple, elegant, evocative – the piece will set perfectly both with casual as well as formal wear, allowing her to add it to her everyday style!
2. Choker
This elegant Baori Choker features 10 little geometrical charms serving as a reminder that good design is timeless. Handcrafted in sterling silver, the choker necklace is available in two finishes – the classic 18 carat gold vermeil, and beautiful rose gold vermeil. 
Cuff bracelets are all the rage when it comes to fashionable jewellery, so picking one out for Valentine's is a safe bet for sure. The cool design is reflective of ancient architecture yet absolutely in sync with contemporary trends. This geometrical bracelet is a reminder that the human spirit is intrinsically connected by simple dots and dashes!
Another bold design, this perfectly symmetrical necklace is another tribute to Baori which is the Sanskrit word for the step wells that were built centuries ago in Rajasthan, Indian. A minimalistic statement piece, the woman who will wear it is sure to exude confidence and charm through her style.
The Baori trinity bracelet is a charming design that can be worn on its own, as well as combined with other bracelets to add some layers on the wrist. Elegant for formal wear, but also fun for a night out.
These gorgeous dangler earrings from our Baori collection are a sure winner for any occasion. Can be paired with a matching silhouette necklace for added glamour or simply worn by themselves for a bold appeal. 
Mismatched yet perfectly matched! Does that sound like you and your loved one? The Odd Couple earrings stand testament to the age old adage that opposites attract, as well as the fact that good design is eternal. 
This classic long necklace perfect for all seasons, is a beautiful sterling silver thread dipped in rose gold, featuring 12 geometrical charms.The adjustable necklace can be worn in multiple ways to suit personal style. She is bound to love this versatile piece!
Still looking for more? Check out our other handcrafted collections as well, to find the right piece of jewellery this Valentine's!