We've all had those days when we're just staring into our jewellery box, unsure of what piece to wear for the day. You would either try and put back everything, or simply reach out for that one piece of jewellery you're always wearing. If you're looking for styling tips that will help you make the most of your jewellery collection, then we've got you covered. Here are 12 jewellery styling tips you need to know to revamp your look!
1. The First Rule…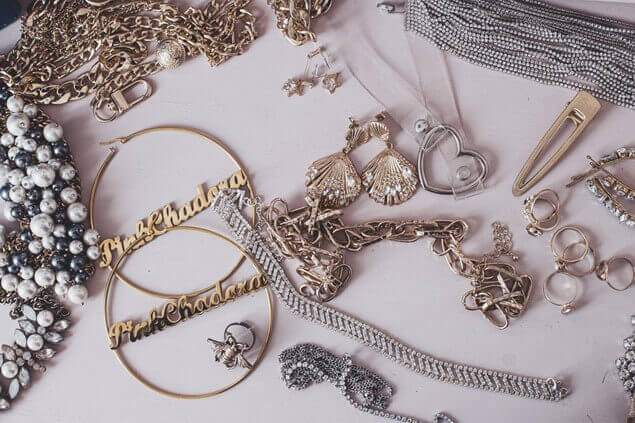 The first rule of jewellery styling is…there are no rules! Do not confine your imagination by any set of arbitrary rules. The rest of the points on this list are mere tips to help you figure out your jewellery styling routine, but at the end of the day you have to identify what your own unique style is.
2. When in doubt, layer It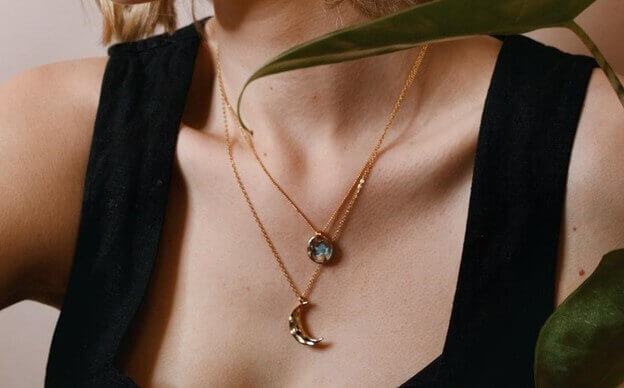 Layering is a fun and exciting way to incorporate multiple pieces into your style statement. Whether it's necklace, bracelets, rings or even earrings (for those with multiple piercings!), layering jewellery allows you the opportunity to mix and match your pieces and make sure your vast collections get it's time in the sun.
3. Avoid overkill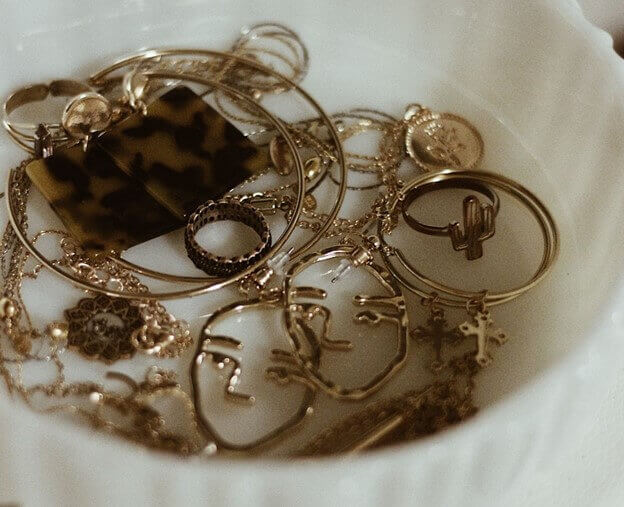 While we just recommended layering and wearing multiple pieces, make sure you know when to stop. You don't want to be a walking jewellery store, displaying a clutter of ornaments with no single piece standing out. Remember: you want to make a statement, not noise!
4. Complement your outfit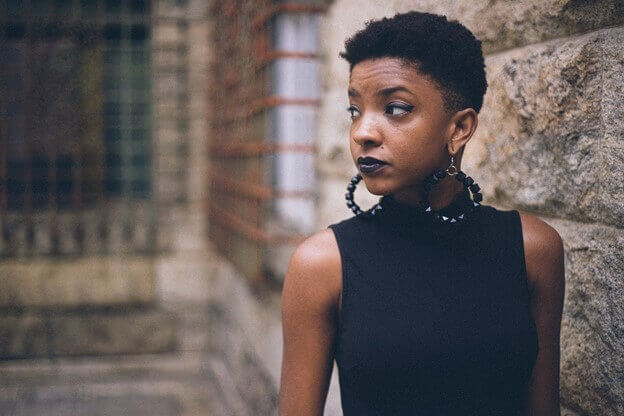 Plan your jewellery styling according to your outfit. The colour, the fabric, the neckline…all of these factors should help guide you which piece of jewellery will work the best. Don't forget to factor in any piece of clothing that you may put on later on…a scarf, a shrug, a jacket. Your jewellery should complement your entire outfit.
5. Experiment with Metal Mixing
Don't be afraid to experiment a little with mixing of metals. Green onyx earrings on silver mixed with gold stud earrings, stacks of rings featuring handmade silver rings and rose gold bands…the possibilities are endless. A little bit of trial and error and you're bound to land on a combination that feels like magic!
6. Decide the focal point of your look
Before you begin getting dressed and picking your jewellery pieces, decide what is going to be the focal point of your look. Is it your outfit you want to shine or your jewellery to grab eyeballs? Based on that you can pick either a subtle minimalistic piece or a bold statement piece to complement your outfit.
7. Make ONE statement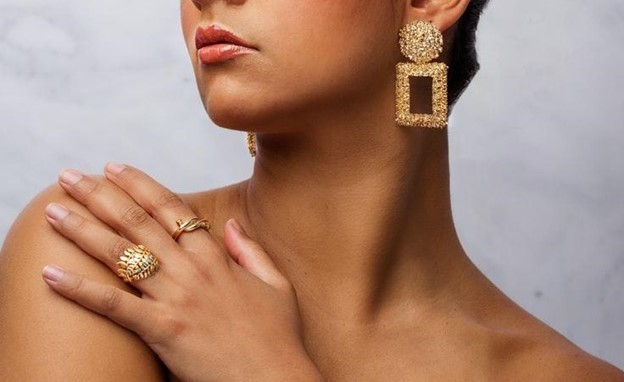 Statement pieces are gorgeous but as we pointed out before, you want to make a statement and not noise. Stick to one statement piece of jewellery and pair it with other minimal pieces that help elevate the overall look while shining a spotlight on your statement piece. If you're wearing a bold pair of earrings it's totally okay to skip out on the necklace, and vice-versa!
8. Strike a balance between trend and personal style
It's fail safe to stay in trend and wear what's rocking the fashion world, but that doesn't mean you forget your personal style. Learn to strike a balance, and don't let the fashion trends make you compromise on your personal style and comfort.
9. Style for the occasion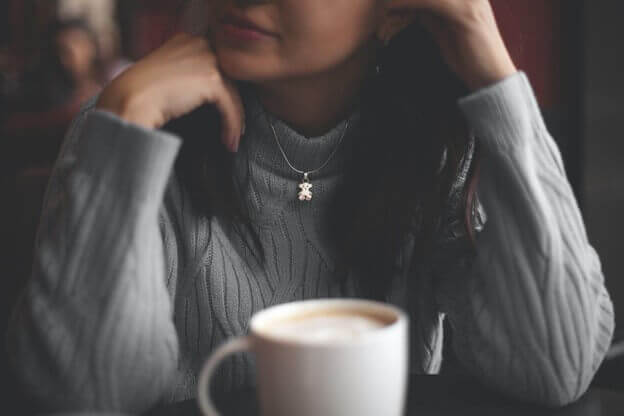 Apart from keeping your outfit in mind while jewellery styling, it's also essential to factor in the occasion you're getting dressed for. Is it a casual brunch setting, an intimate date night or a gala event? You need to glam up or keep it simple based on the occasion and the activities you plan on engaging in. You don't want to be wearing a long-beaded necklace to an amusement park now…
10. Style for the season
Not only is it a good idea to consider seasonal trends, but you always want to check the weather forecast for the day. Wearing bulky jewellery on a hot day wouldn't quite bode well for you and if it's a rainy day, you definitely don't want your precious metal jewellery exposed to too much water or moisture.
11. Take your features into consideration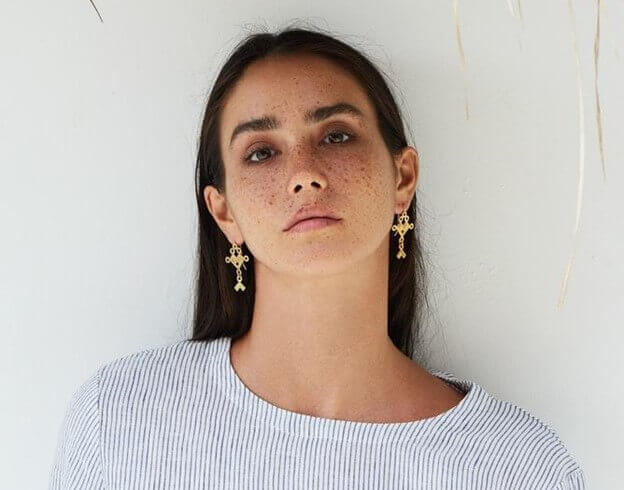 Your personal features such as the undertone of your skin and the shape of your face are factors that can help you decide which jewellery type truly accentuates your look. Check out our previous blogs to learn more!
12. Remember the first rule – and have fun!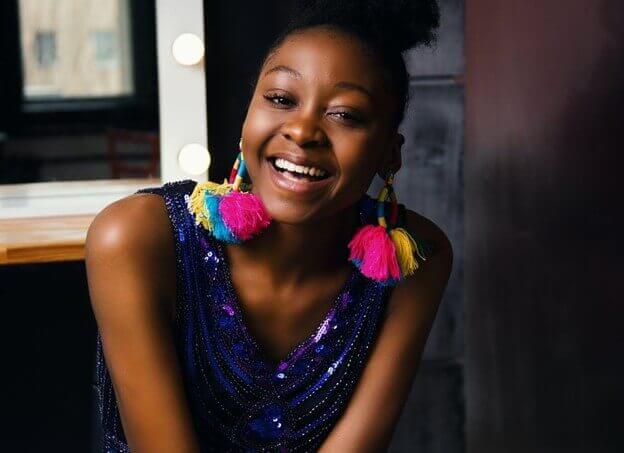 Don't draw up a set of fixed rules for yourself when it comes to jewellery. The most important thing is to have fun with whatever you're wearing. Your own comfort is of utmost priority!