Taylor Swift has blessed us all this festive season with the release of her latest album, Evermore, and we are thrilled to have some of her music as we finally pull the shutters down on 2020 and welcome the new year. A winner of multiple Grammy Awards Taylor Swift is not just known for her musical prowess but is also a style icon to reckon with. Over the years, she has topped Maxim's Hot 100 list, People's Annual Best Dressed List, been named Icon of American Style by Vogue and declared Women of the Year at Elle Style Awards. Naturally, her personal love for style and fashion seeps through into her music videos. Here's 10 times Taylor gave us major jewellery goals through her music videos.
1.  Love Story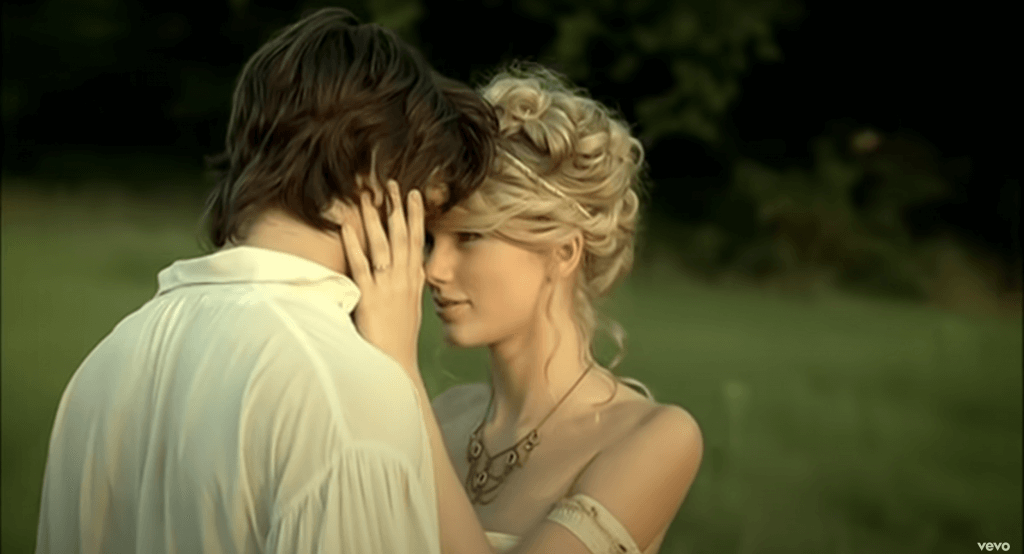 Taylor had us all believing in fairy tales and happy endings when Love Story came out back in 2008. But it wasn't just the cute romance that caught our eyes – Taylor's princess-like outfit became a prom rage, particularly when paired with that elegant, yet simple festoon style necklace. The necklace stands the test of time and even a decade on continues to be an alluring style to pair with princess gowns.
2.  Look what you made me do
The video literally has Taylor bathing in a tub full of jewels but all the extra bling aside, we love all the snake-motif jewellery that she flaunts throughout the video, be it rings, necklace or cuff bracelets!
3.  Bad Blood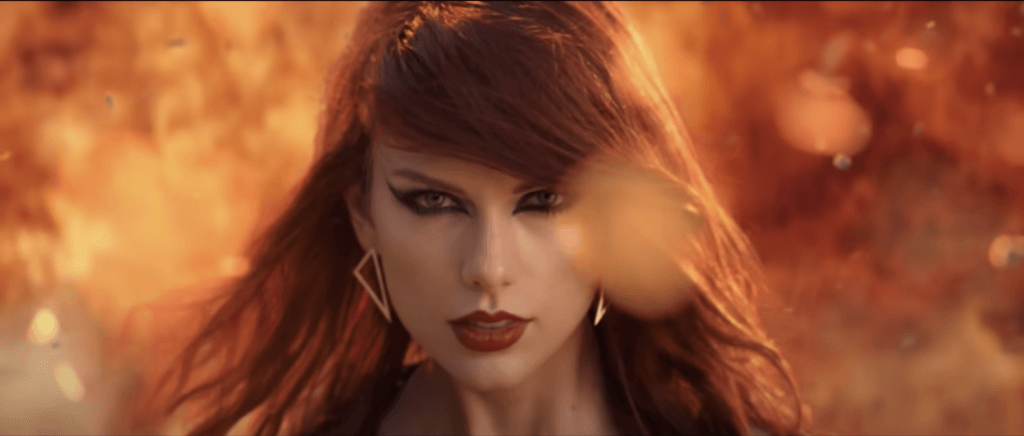 Bad Blood has so many appearances by gorgeous women that it's difficult to take your eyes off them and actually notice anything but we still managed to set our eyes on these sleek geometric earrings. Absolute goals!
4. Blank Space
As Taylor parodies the media's perspective of her own image in Blank Space, she makes sure to do it with style. She spots some gorgeous dangle earrings throughout the video with each new look outshining the other!
5.  Shake it off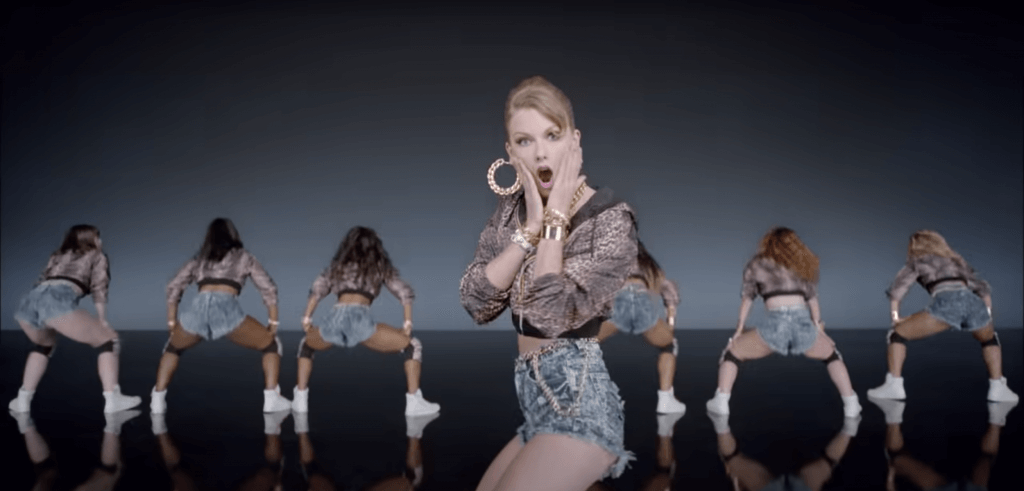 Watch Taylor shake off the haters in this fun video and all the while sporting some fab looks. Her oversized hoops made of golden links are our favorite but we also love the gold cuff she is rocking!
6.  Wildest Dreams
Taylor ups the sophistication quotient with her choice of jewellery in Wildest Dreams. Be it the Emerald bib style necklace paired with mini Emerald stud earrings or the layered collared necklaces – every choice oozes utter glam.
7. Our Song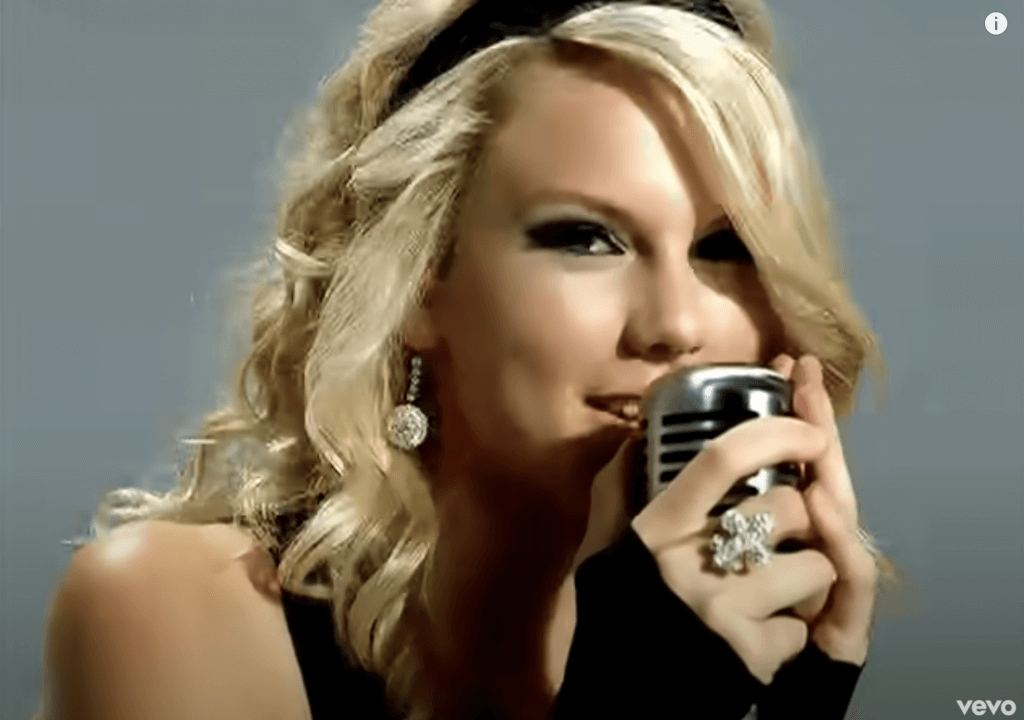 This one dates back even before Love Story, which proves our theory that Taylor has always had a knack for fashion right from her baby-face teenage years. This beautiful drop earring and statement ring not only paired well with her all black outfit but were a perfect match for her bling guitar!
8. You Need to Calm Down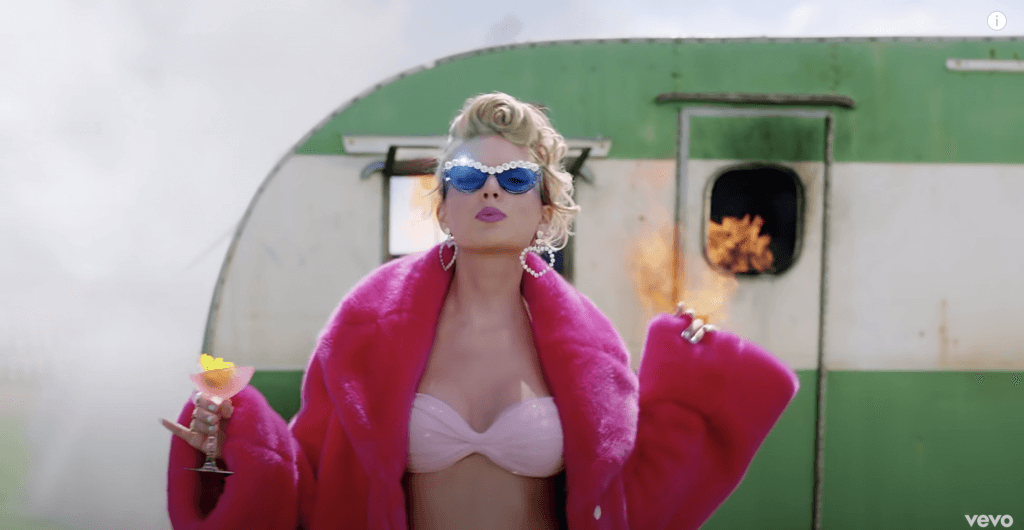 Who says dealing with your haters has to always be a stressful thing? Watch as Taylor glams it up in this video all the while sending out a message to her trolls. We love all the colours and all the bling she flaunts in this video but these cute heart shaped hoop-like earrings have our heart!
 9. Lover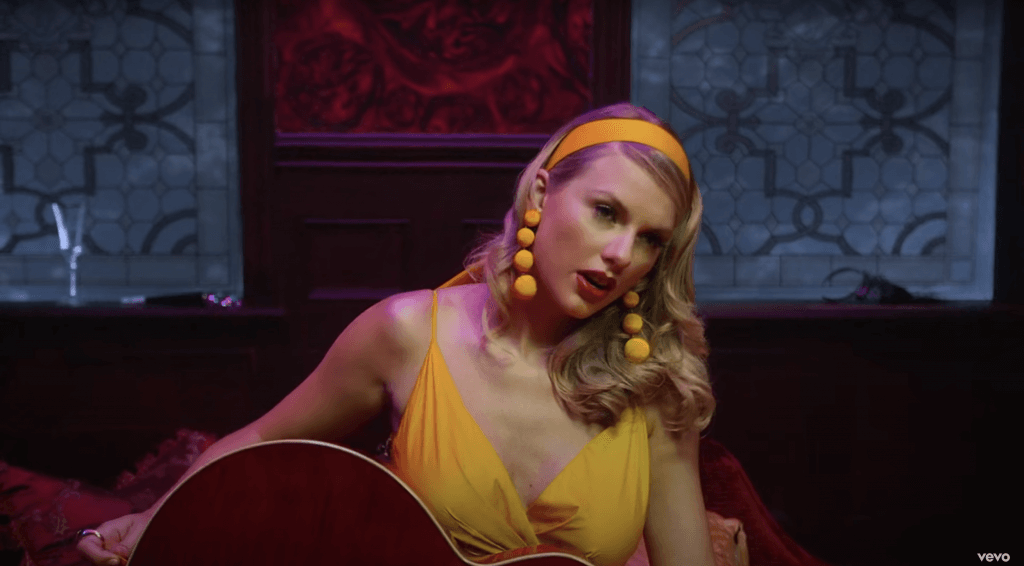 Nothing like matching colourful danglers to pair with that bright summer dress – we absolutely adore this yellow pair worn by Taylor in Lover.
10. Me!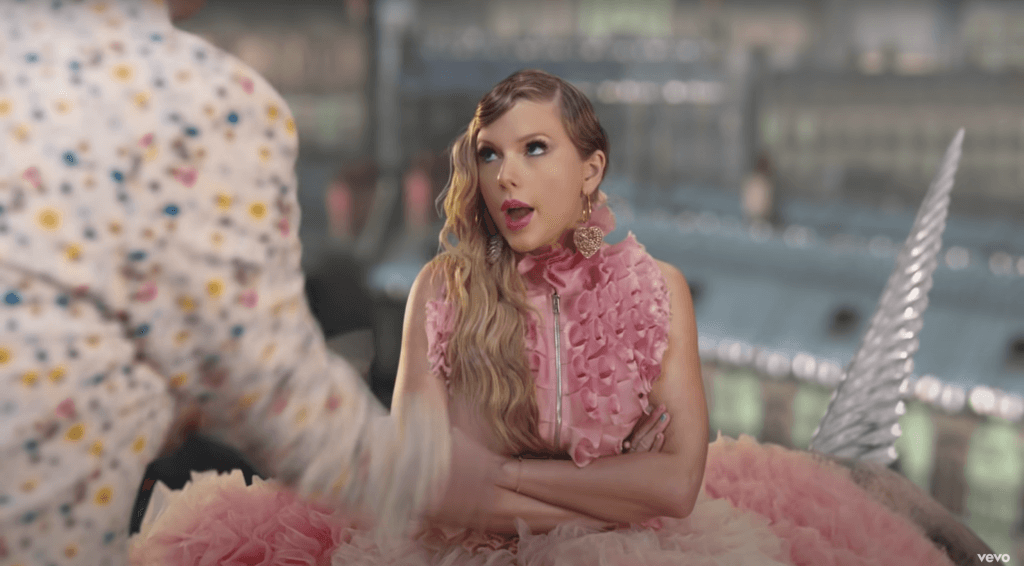 There are plenty of heart shaped earrings throughout this video, but if we had to pick one we'd go for these sparkly hearts dangling from rose gold hoops. Aren't they just so dreamy?!