If you're on the prowl for some fresh designs of bracelets for women, designs that are simple enough that you never have to take them off, then let us help you out! Here's 10 simple bracelet designs that are the ideal choice for lovers of minimalism – whether yourself or a loved one who has a birthday coming up…
1. Barely there Gold Threads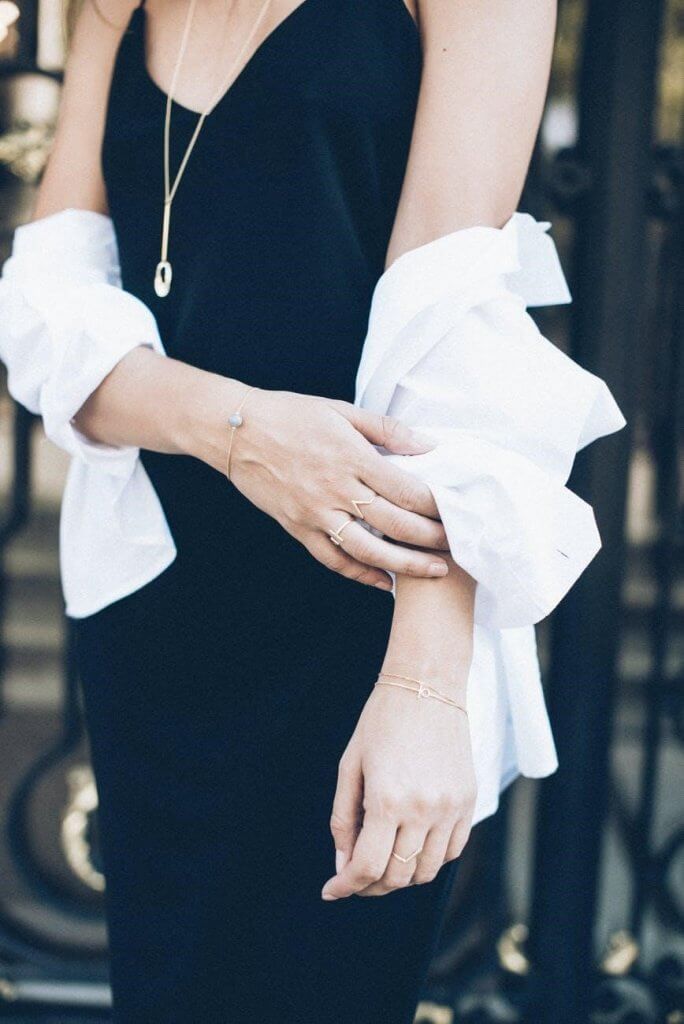 Gold bracelets are an elegant and fashionable choice, particularly when you want to accessorize formal wear or pastels. However, if you prefer keeping your style statement minimal then opt for thin thread like gold bracelets that are barely there but add a touch of sophistication nonetheless.
2. Charm the Evil Away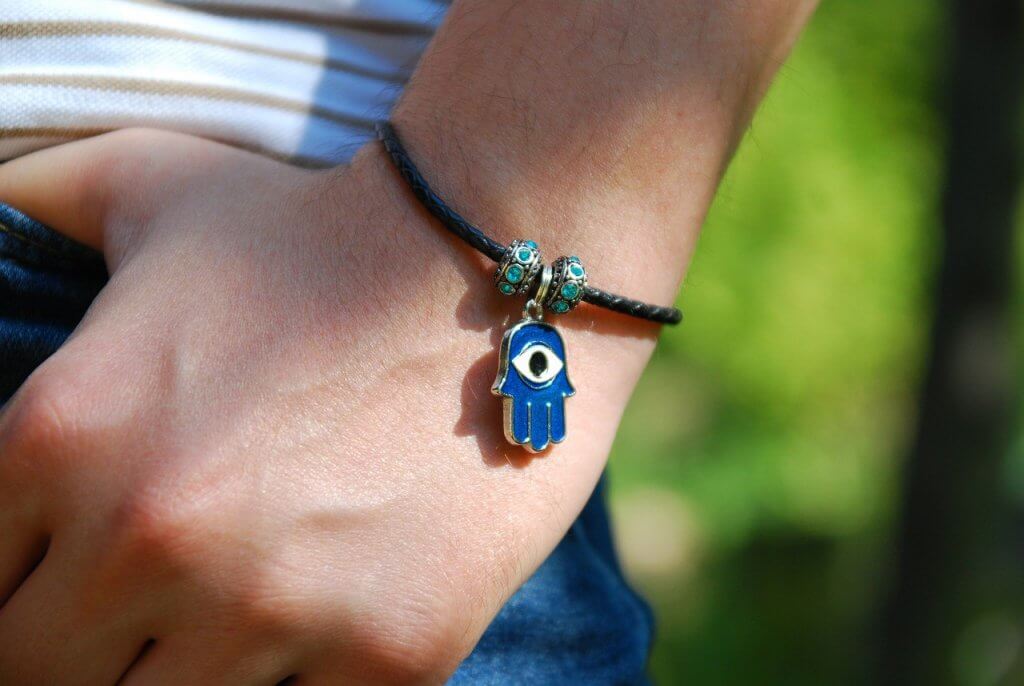 Charms are a fun way  to jazz up your jewellery but instead of going all out, pick a singular charm that resonates with you and keeps your bracelet simple yet fun. For instance, this evil eye inspired charm is a simplistic choice with a fun pop of colour.
3. Endearing Engravement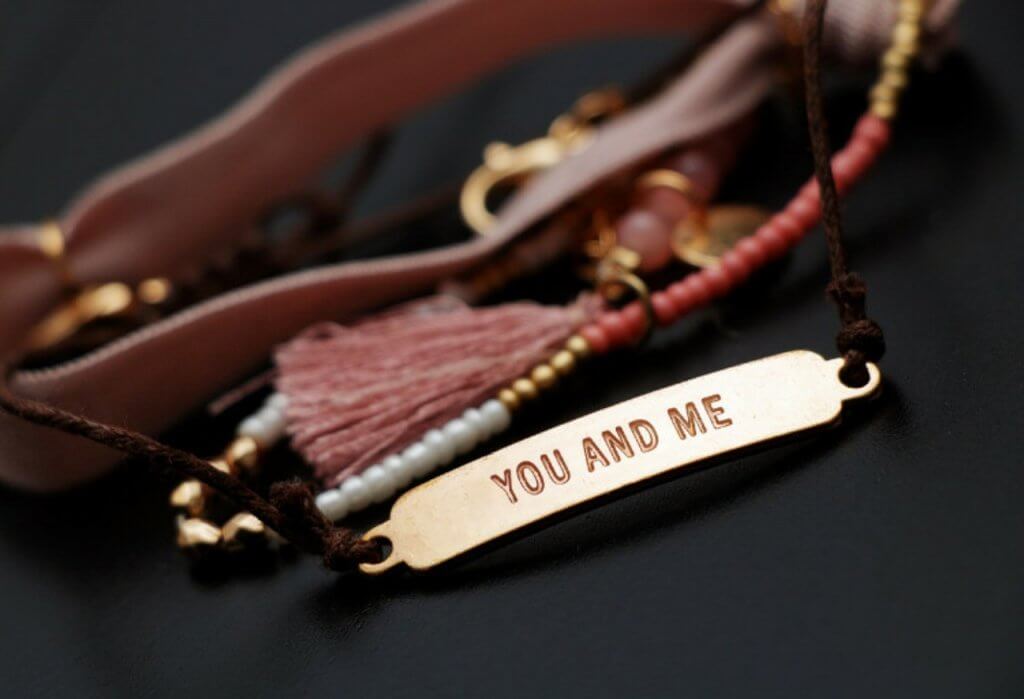 The perfect way to level up a simple bracelet is with a personalized engravement. You can customize with significant dates, initials, a combination of names or any short phrase that holds an emotional value for you.
4. Cool Cuffs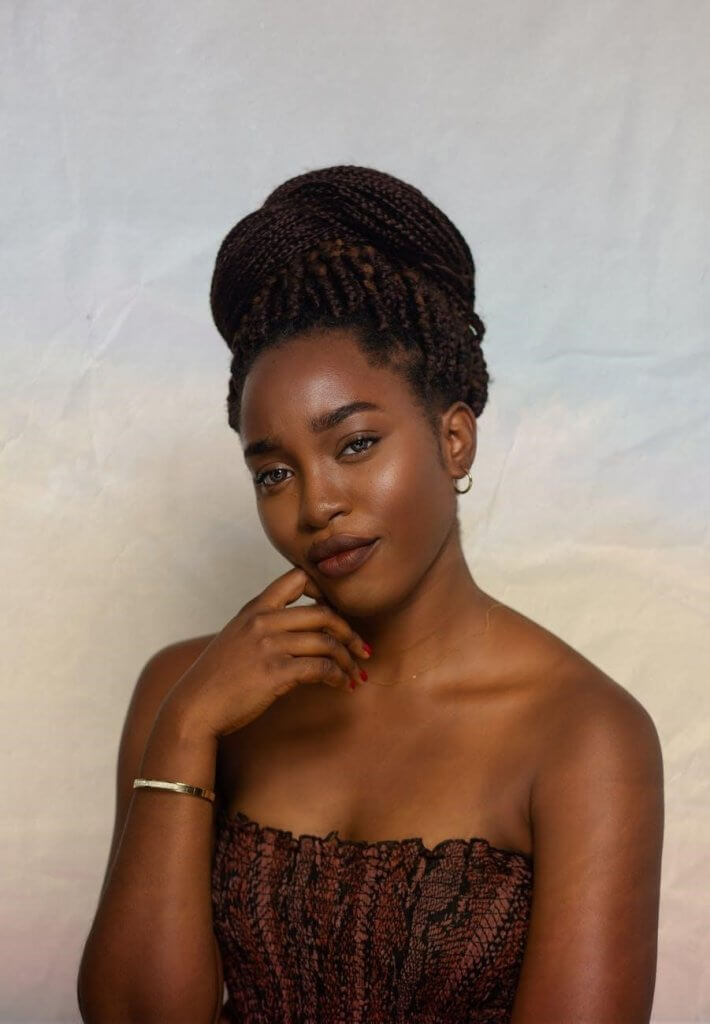 Cuff bracelets are a fantastic choice for the urban woman – cool, trendy and a snug fit that doesn't come in the way of daily activities. If you like yours to have a hint of colour, then check out Jewel Tree London's Urban Bar Cuff Bracelet featuring a colourful stone baguette that you can even customize!
5. Chunky Chain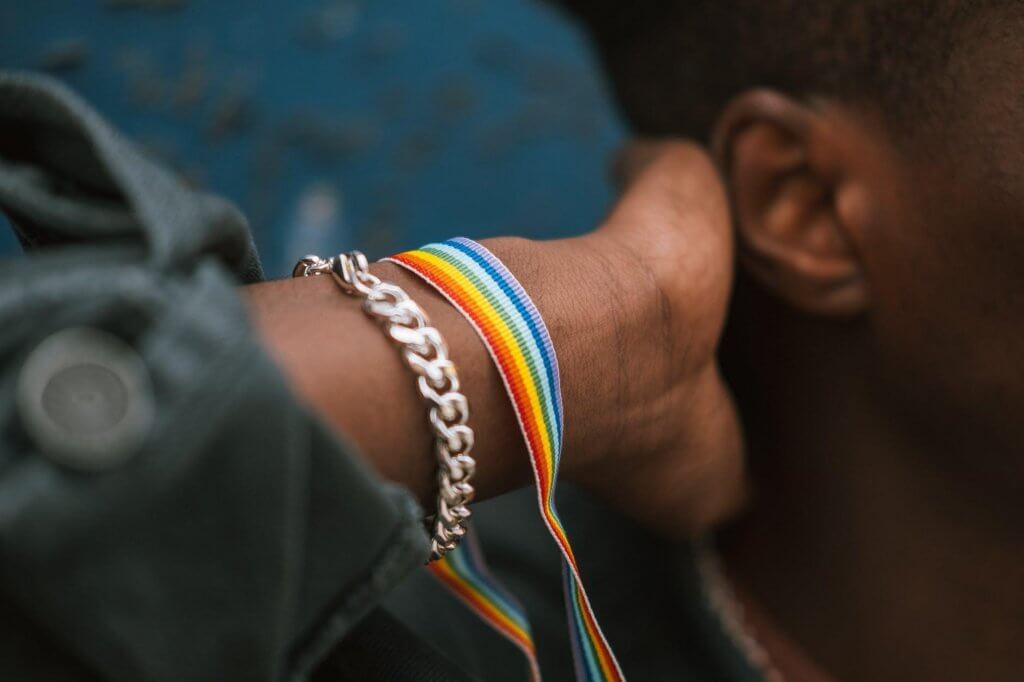 Chunky chain links are a raging trend whether it's a necklace or a bracelet. These designs are both bold yet simple. Get yourself a chain link bracelet in sterling silver and ride the trend wave of silver this Spring 2021.
6. Ravishing Rose Gold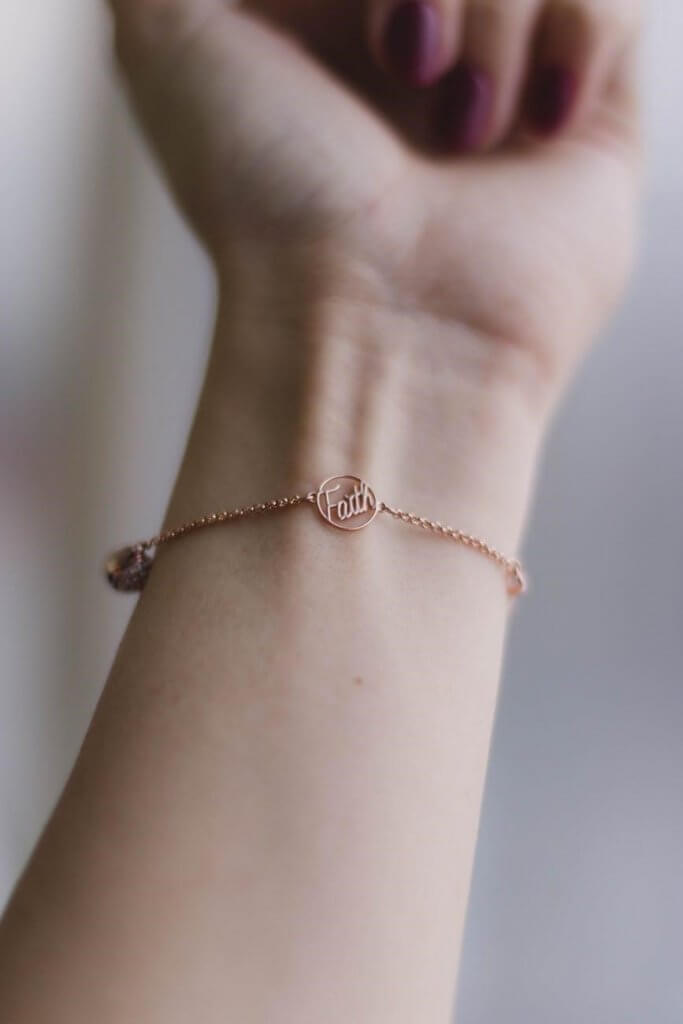 We love a good rose gold bracelet whether it's a rose gold cuff bracelet or a rose gold thread – the colour of the metal instantly elevates any simple bracelet design. Rose gold is easy to fall in love with and soon you'll find yourself reaching for it over and over again.
7. Front Open Cuff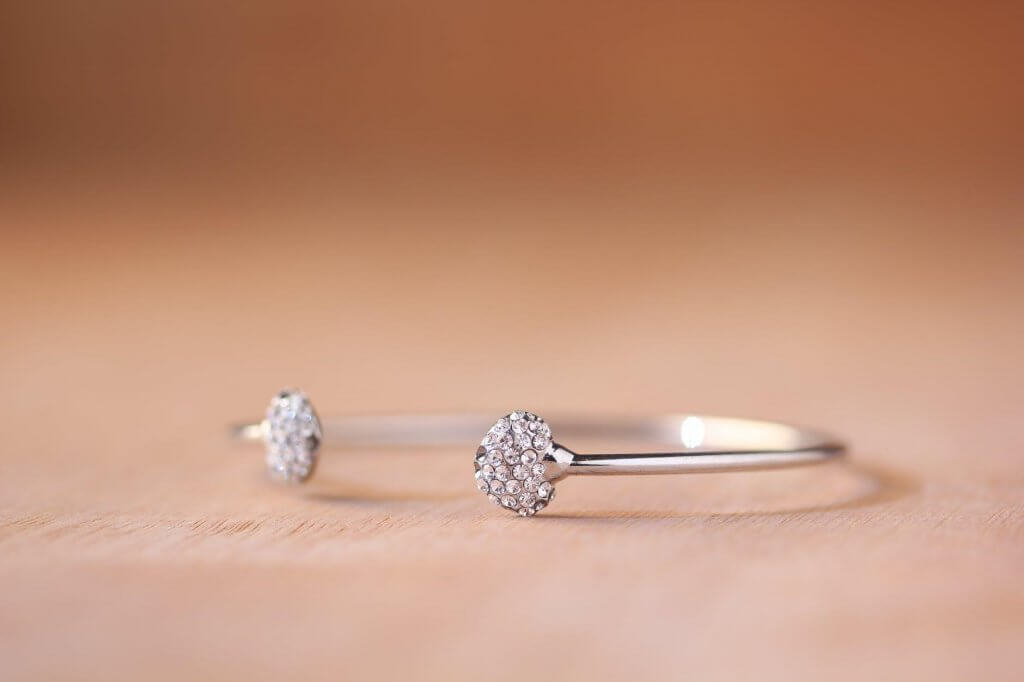 An alternative to regular cuff bracelets is a cuff bracelet that is open from the front or the top. These designs are a stylist variation and work particularly well with precious stones such as diamonds.
8. Bracelets you can layer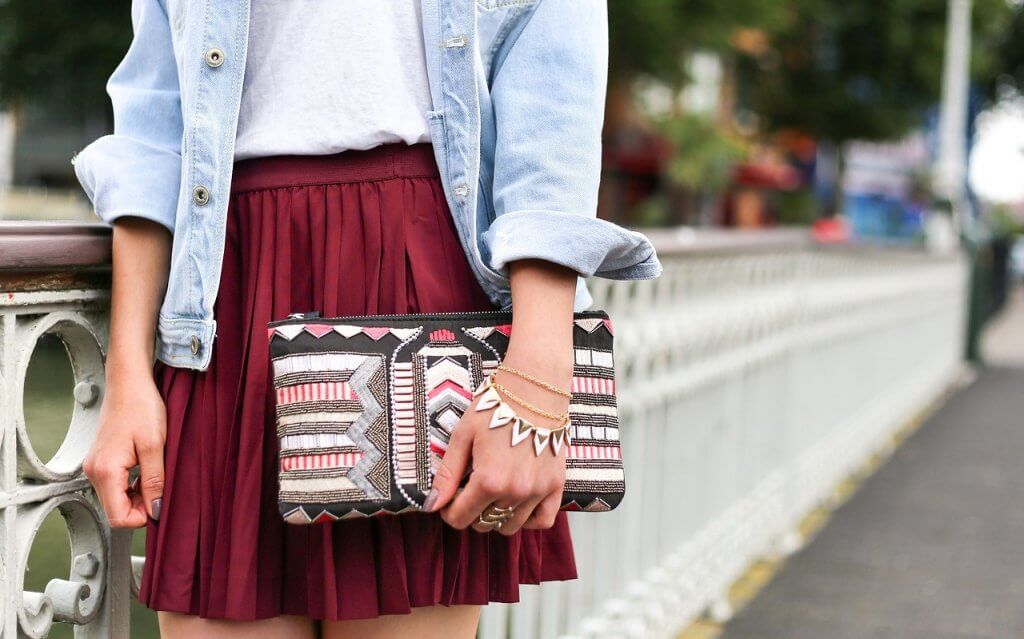 An easy hack to jazz up your simple bracelets for a fun occasion is to layer them up! Pair up thread bracelets with a couple of simple handmade bracelets and you're all set – no need to stick to just one chunky bracelet.
9. Minimalistic Cuffs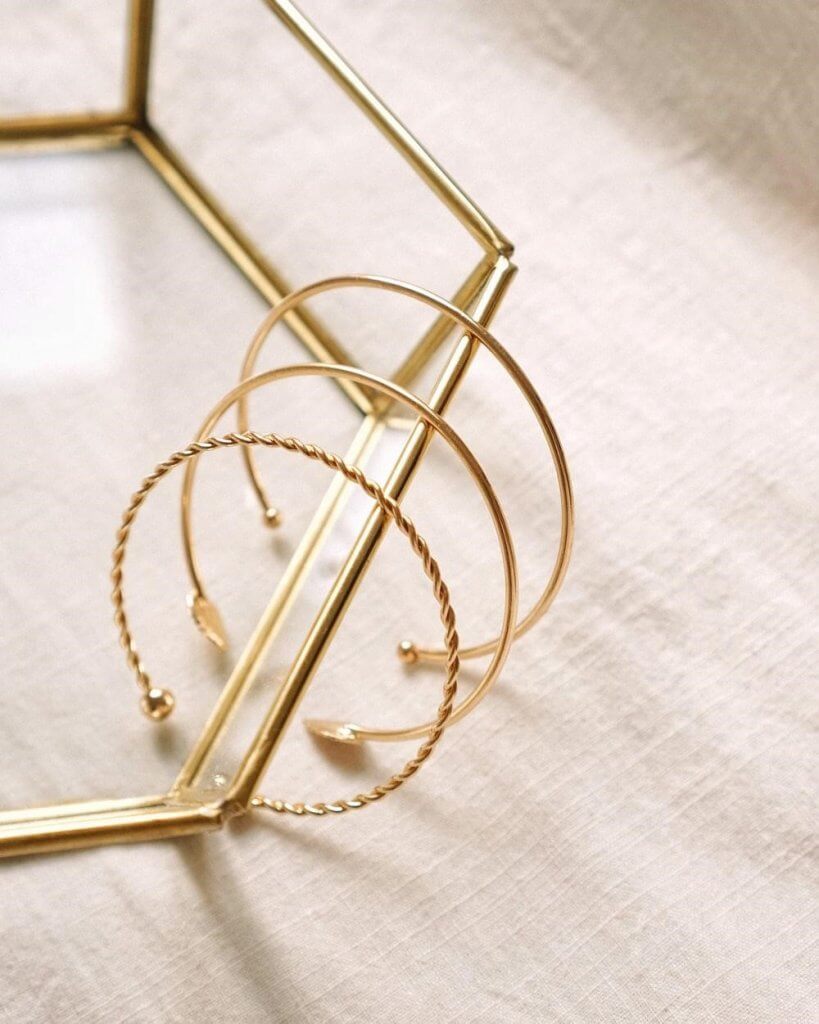 Another smart alternative to standard cuff bracelets are these bangle-like cuffs which are super minimalistic in design and super-cute to wear! The twisted rope design is one of our favorites and is bound to make a gorgeous style statement when paired with your favourite little black dress.
10. Simple Links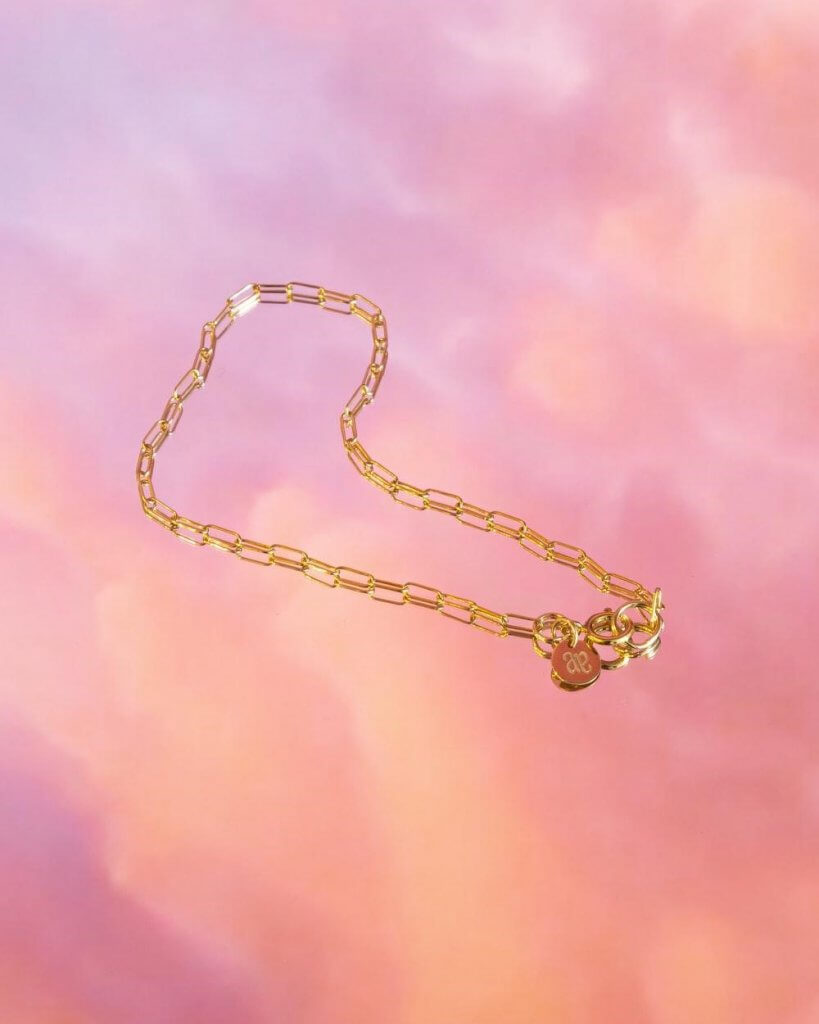 If chunky chain links are too bold for you then opt for a simpler version with delicate gold links. These simple gold bracelets can be paired with other handmade jewellery or worn just on their own to maintain minimalism.
11. Milky pearls on a string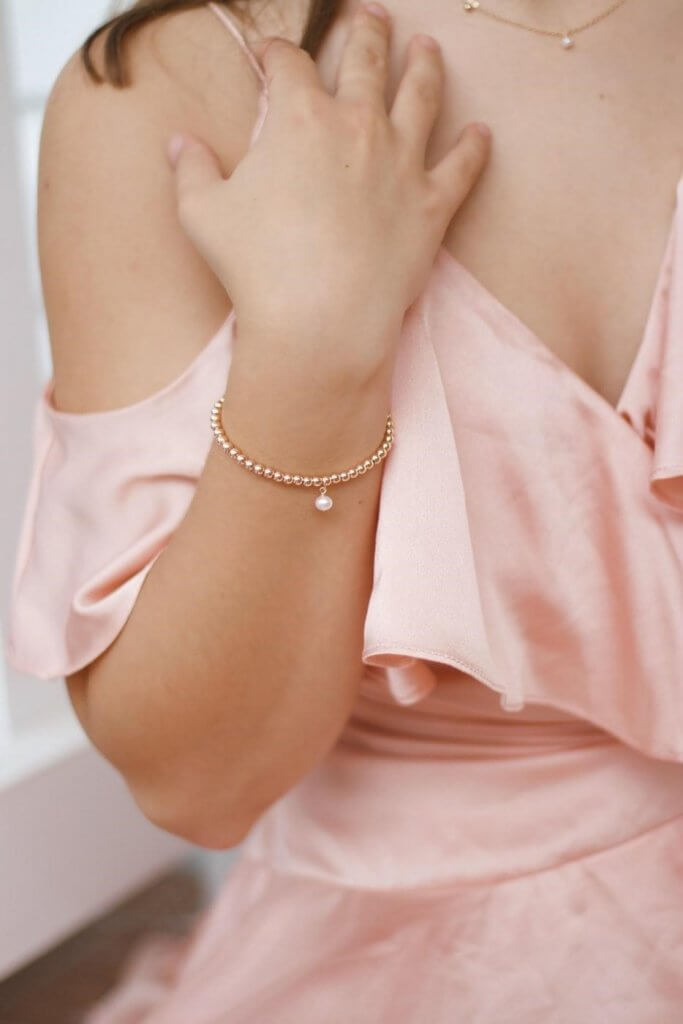 Pearls are the epitome of elegance, irrespective of their size and shape. If you want a luxurious look while keeping things simple, then your best bet is a string of beady pearls. Paired with pastel tops and dresses, these milky pears will make you feel dolled up without feeling over accessorized.