In this day and age of numerous photo-sharing apps, social media trends and influencer life, every fashionista needs to be on top of their game. But it isn't just fashion that is going to set you apart, it's also your style. Fashion is simply buying the clothes & accessories that are trending, whereas style is what you do with these clothes and accessories, and how you pair them. Certain pieces of jewellery make for a great addition to any outfit if selected well. Pendant necklaces, one such universal accessory, is guaranteed to add that extra spark to even what may otherwise be a dull outfit. Here are 10 pendant necklaces that every girl needs to have in her arsenal to jazz up their style statement.
1. Gold coin
A classic gold coin or medallion pendant will sit perfectly on solid colours as well as on your skin if you're wearing a deeper neck. These necklaces can be worn on a regular workday or easily be layered for some extra glamour.
2. Charms
Charms have always been a fun way to let your personality seep into your style. A charm necklace allows you to customize your necklace and make it unique to you by adding shapes and symbols that hold a special meaning. A charm necklace can also be a good conversation starter, especially on first dates!
3. Silhouette
A gorgeous everyday accessory, the silhouette pendants are something that will never go out of style. Ideal for office wear as well as dinner dates, there's no going wrong with a good silhouette cut pendant. You can purchase this beautiful Baori silhouette pendant from jeweltreelondon.com.
4. Initials
Whether it's for your own name, that of a loved one or even the name of your favourite city – wearing an initial on your necklace gives it a unique personal touch. Initial pendants can be worn on their own or can be paired with other pendants as well.
5. Locket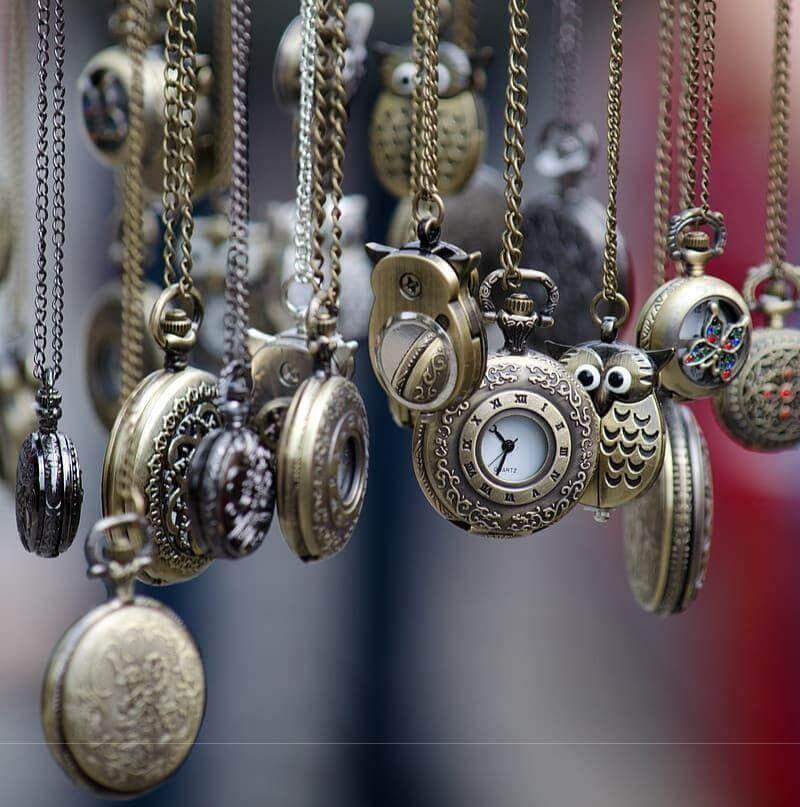 If you're going for the cool mysterious vibe, then a locket pendant is the way to go. Whether it's a pocket watch, a mini photo frame or just a tiny compartment, a locket will is guaranteed to add a rustic charm to your outfit.
6. Minimalistic
Add some urban spunk to your #OOTD with this minimalistic bar pendant that will sit pretty against your casual tees as well as against formal wear. The bold simplicity of the bar pendant is what gives the design a unique edge over more elaborate necklaces. You can buy this exclusive design at jeweltreelondon.com.
7. Diamond
Fancy occasions call for fancy pendants and nothing says fancy more than a diamond. Of course, one could opt for elaborate studded necklaces, but if one prefers to keep it simple then a diamond pendant is the way to go. Diamond goes just as easily with a gold chain as it does with silver chain, and is perfect for evening wear and gala occasions.
8. Pearl drop
Another pendant that is perfect for fancy occasions is the pearl drop. Known as a symbol of purity in multiple cultures around the world, it sure symbolises pure elegance when paired with an evening gown.
9. Gemstones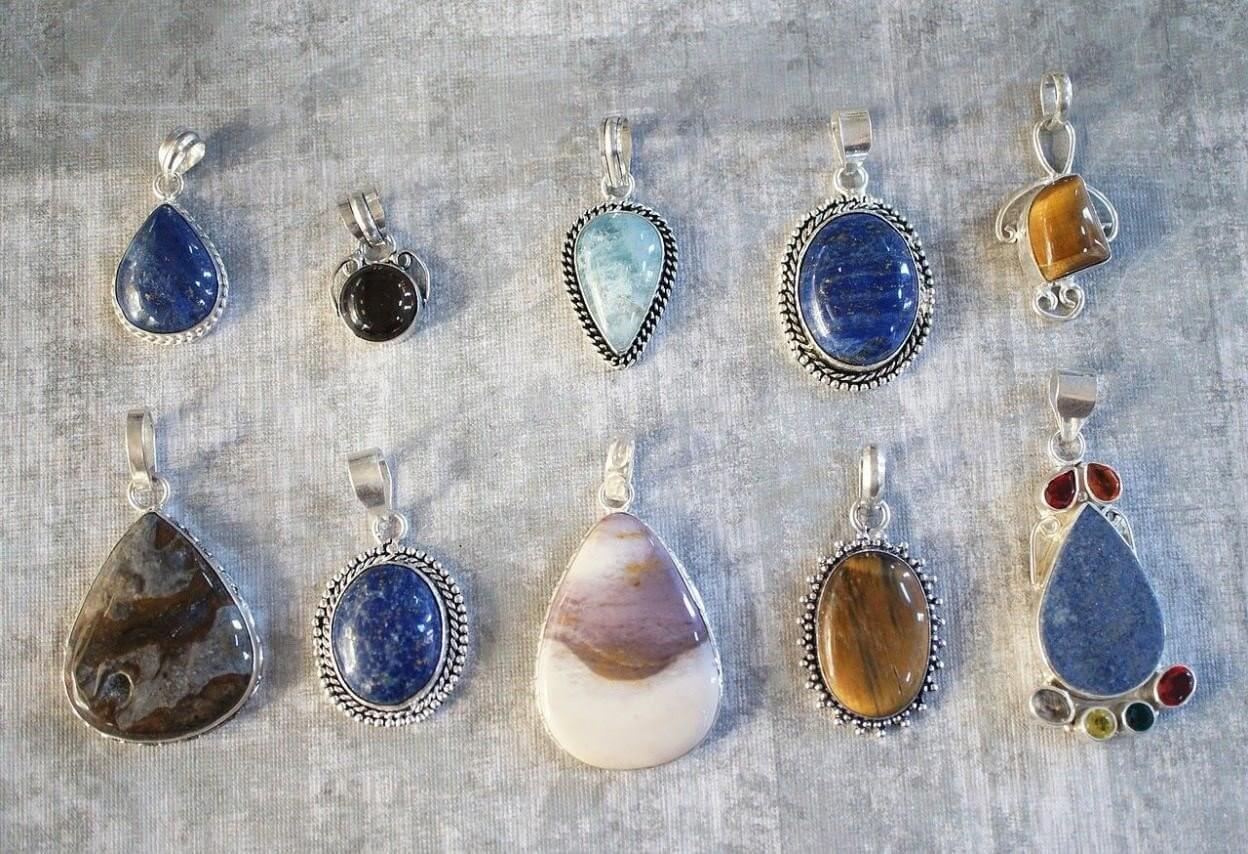 Semi-precious gemstones make for stunning pendants, adding an exciting pop of colour to your outfit. Choose from a wide array of cuts and colours to select the one that most suits your style.
10. Oversized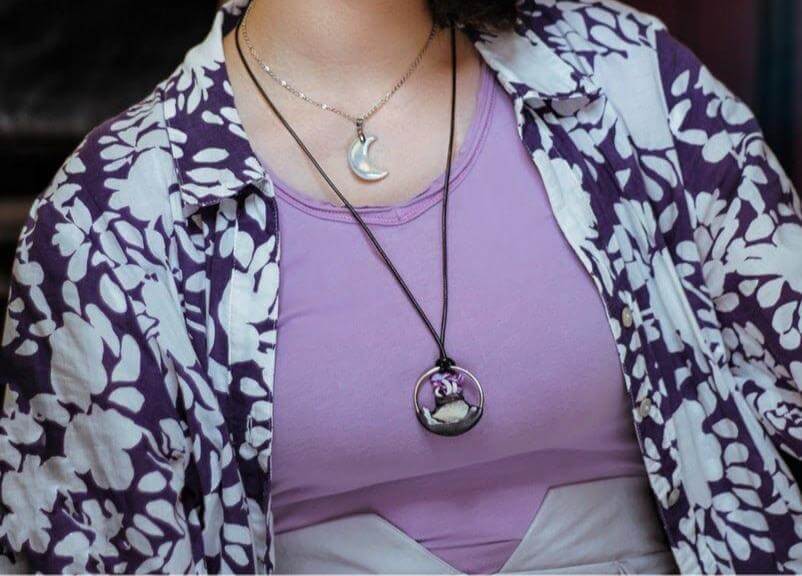 Sometimes minimalistic just doesn't cut it, and one needs to go all out. Oversized pendants are perfect for when you want to upgrade your necklace from a mere side accessory to the centrepiece of your outfit. Oversized pendants are statement pieces that are sure to rake in the attention.