Valentine's Day is all about showing the love of your life how much they mean to you and how much you care for them. Whether you buy into the hype of the day, you don't really need an excuse to show appreciation for the woman you love and while you're at it, don't forget the first love of your life – the woman who has loved you even before setting her eyes on you. That's right, don't wait for mother's day this year and instead steal your mom's heart this valentine with these gorgeous gold vermeil ornaments and the Special offers created by JTL..
1. Geometric Studs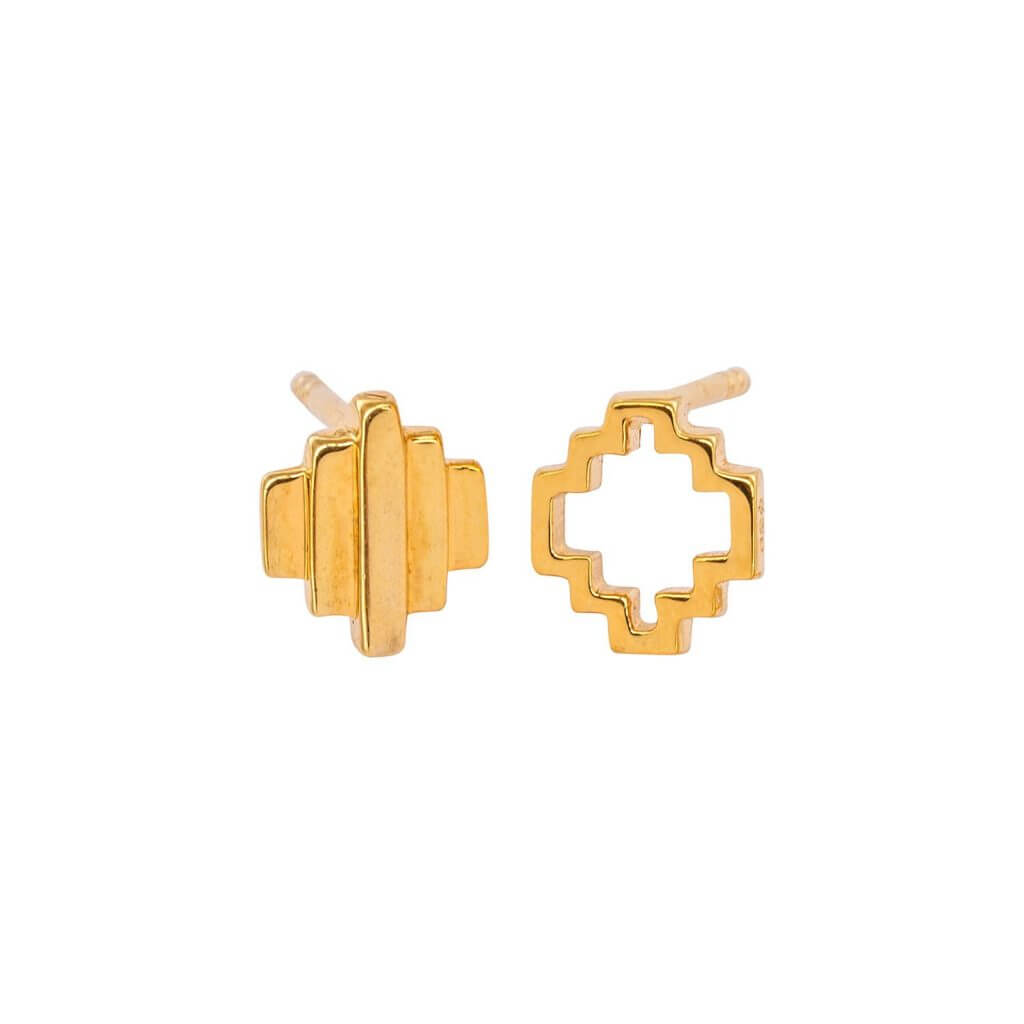 There's no going wrong with a pair of versatile stud earrings. Other styles might come and go, but studs have stood the test of time and can be worn with virtually any kind of outfit. These geometric studs from our Baori collection are a popular modern design that your mum is sure to love. She'll not only be able to add it to her everyday look but they can just as easily be paired with any of her existing gold necklaces.
2. Onyx Necklace
Our beautiful Urban Bar Necklace featuring a stone baguette is one of our best-sellers and for good reason. This exclusive design from JTL is handcrafted with love and is an instant hit with jewellery lovers. If your mother likes to keep her jewellery collection trendy then she's going to fall in love with this beautiful onyx necklace. You can choose from a variety of color options when it comes to selecting the centerpiece, and we advise that you either go with her favorite colour or look up what her birthstone is and add an extra layer of personal touch.
3. Designer Cuff Bracelet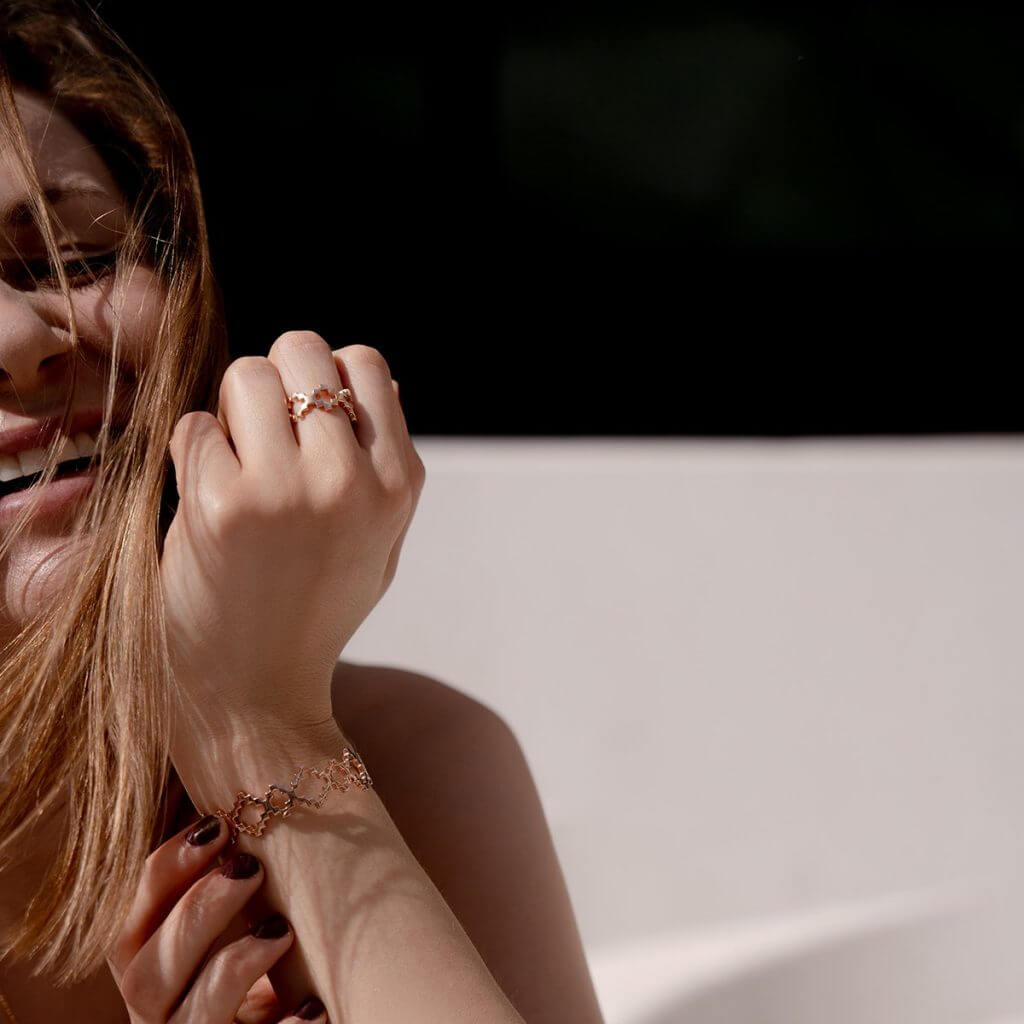 Show some love for the hand you grew up holding and give your mom this designer cuff bracelet, another cool design from our Baori collection. We all know just how much mother's enjoy showing off everything their children do and we can promise that this elegant cuff bracelet made of sterling silver and finished in 18ct gold vermeil will be the perfect piece of jewellery for her to show off at the next family gathering!
4. Odd Couple Earrings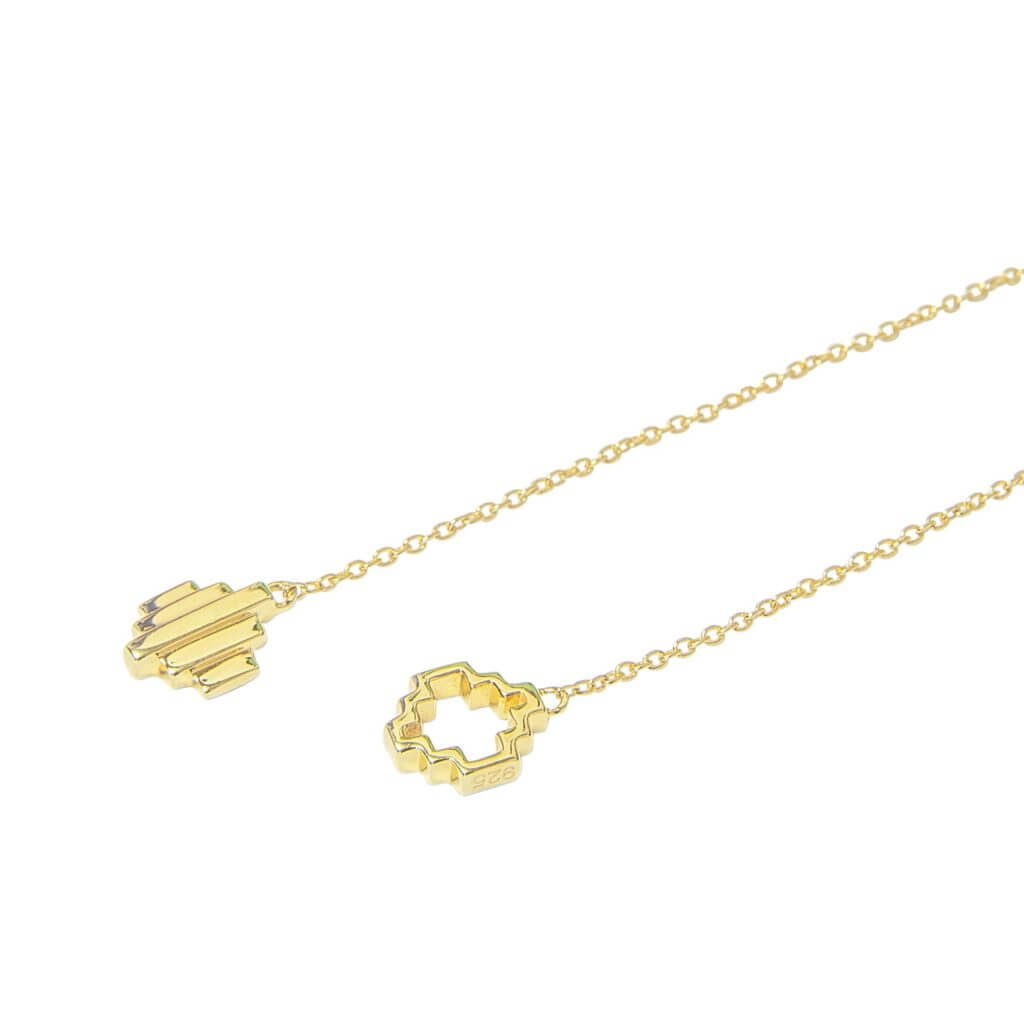 For a mom who likes to have fun with her style, these pair odd earrings are a great choice of gift. These sleek chain earrings are super trendy and can simply be worn on their own without having any other matching accessory to go with them.
5. Pyramid Ring
If a ring is something that you know your mom will truly cherish, then consider this bold and beautiful pyramid ring from our Pure collection. This textured ring is a simple design with a dynamic look that has each tiny poly-hedron milled with precision on solid sterling silver and finished in 18ct gold vermeil. This is a statement piece of jewellery and by choosing to give this to your mom on Valentine's day you're sure going to be making a statement and stealing her heart all over again!