Description
The Urban Pendant is the latest addition to our Urban Collection. We are introducing a new precious gemstone to launch this unique pendant design, Amethyst – the birthstone of February. Royalty has long favoured amethyst for it's regal purple hue and is considered to be a premier spiritual stone, and Amethyst Pendant Necklaces are a fashionable choice for not only those born in February, but pretty much everyone.
A perfect addition to your everyday style, this adjustable necklace for women features a deep purple Amethyst baguette that has been hand-cut to our design specifications and prong set in Sterling Silver with a gorgeous 18ct Gold Vermeil Necklace. Alternate options for stone include black onyx, green onyx and lapis lazuli.
Pendant necklaces are a great way to infuse personality into your personal style, and the design of Urban Pendant Necklace does just that while simultaneously offering you the opportunity to reap the spiritual benefits of the precious and semi precious stones. Please note that the colour of the stone may vary from piece to piece.
This unfussy pendant necklace is a perfect addition to your everyday style. A little reminder that you are precious. The adjustable toggle allows you to wear your stone close to your heart or let it drop low. Each piece highlights the integration of precise industrial design with detailed craftsmanship, ensuring elegant proportions in the perfect settings.
Amethyst, Black Onyx, Green Onyx and Lapis Lazuli. Necklace featuring precious gemstones of choice can also be customized upon request.
HOW TO CARE FOR YOUR necklace
To keep your necklace looking their best, always stored them individually in an airtight box. We also offer repairs and re-plating on any of our products.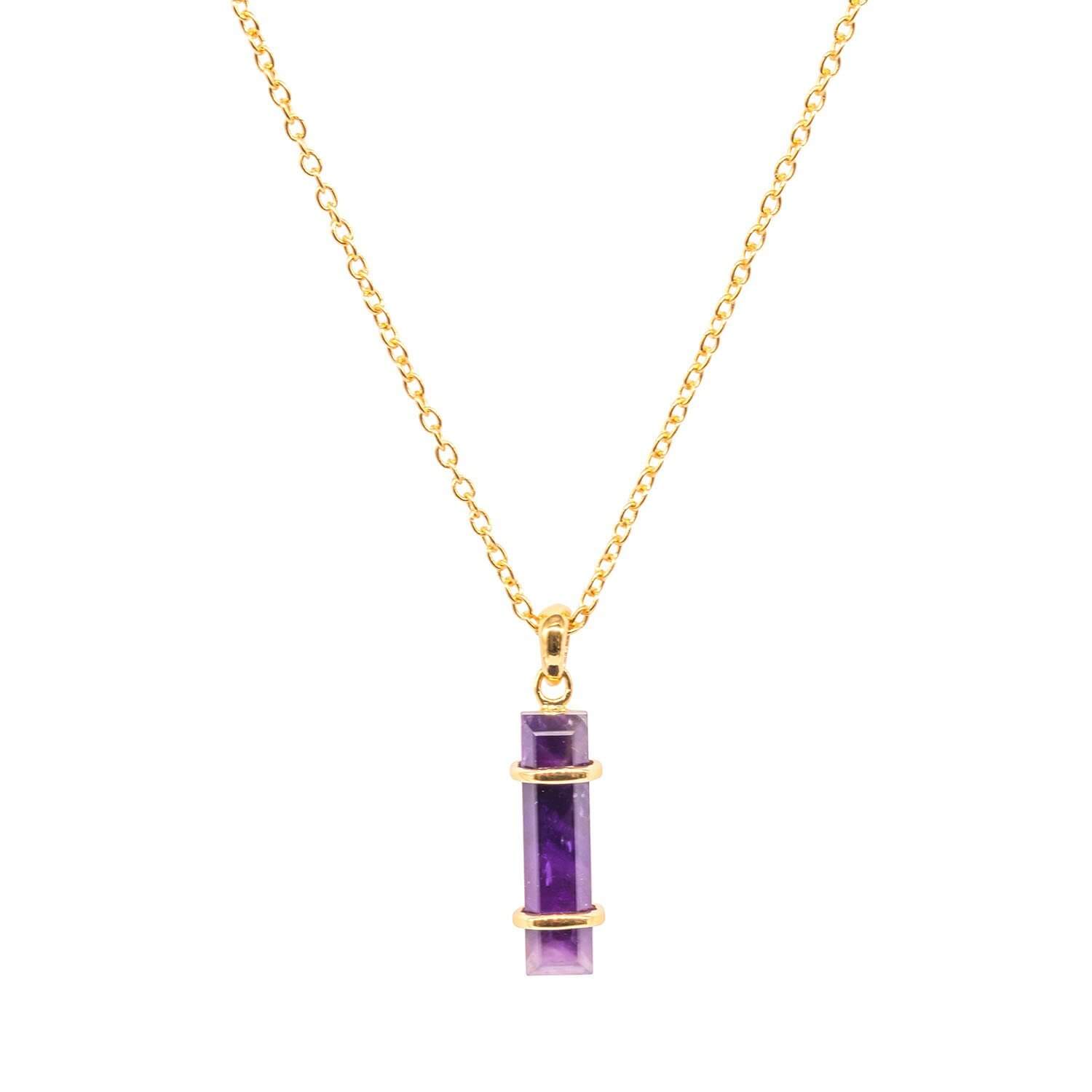 Material Composition: 18ct Gold Vermeil on Sterling Silver.
Combine style and conscience with our range of ethical jewellery. We are proud members of the NAJ – National Association of Jewellers in London.