Description
The Pure Pyramid Ring is a beautifully textured ring design that reacts dramatically to light and movement. Each tiny poly-hedron is milled with precision on Sterling Silver and finished in 18ct Yellow Gold Vermeil to create this geometric ring. Available also in just Sterling Silver, this pyramid ring is a bold statement piece for the modern woman.
The wide band of the ring eliminates the need for another ring or even another accessory on that hand to complement it. The 18ct yellow gold vermeil finish is paired well with colours such as red, pink, purple, emerald green, deep blue as well as even cream and beige. The silver pyramid ring on the other hand is perfect for pairing with blacks, whites, greys as well as deep colours such as royal blue and burgundy.
Contact us for our JTL BLACK LABEL bespoke service in gold and precious stones of your choice.
HOW TO CARE FOR YOUR RINGS
To keep your jewellery looking their best, always stored them individually in an airtight box. We also offer repairs and re-plating on any of our products.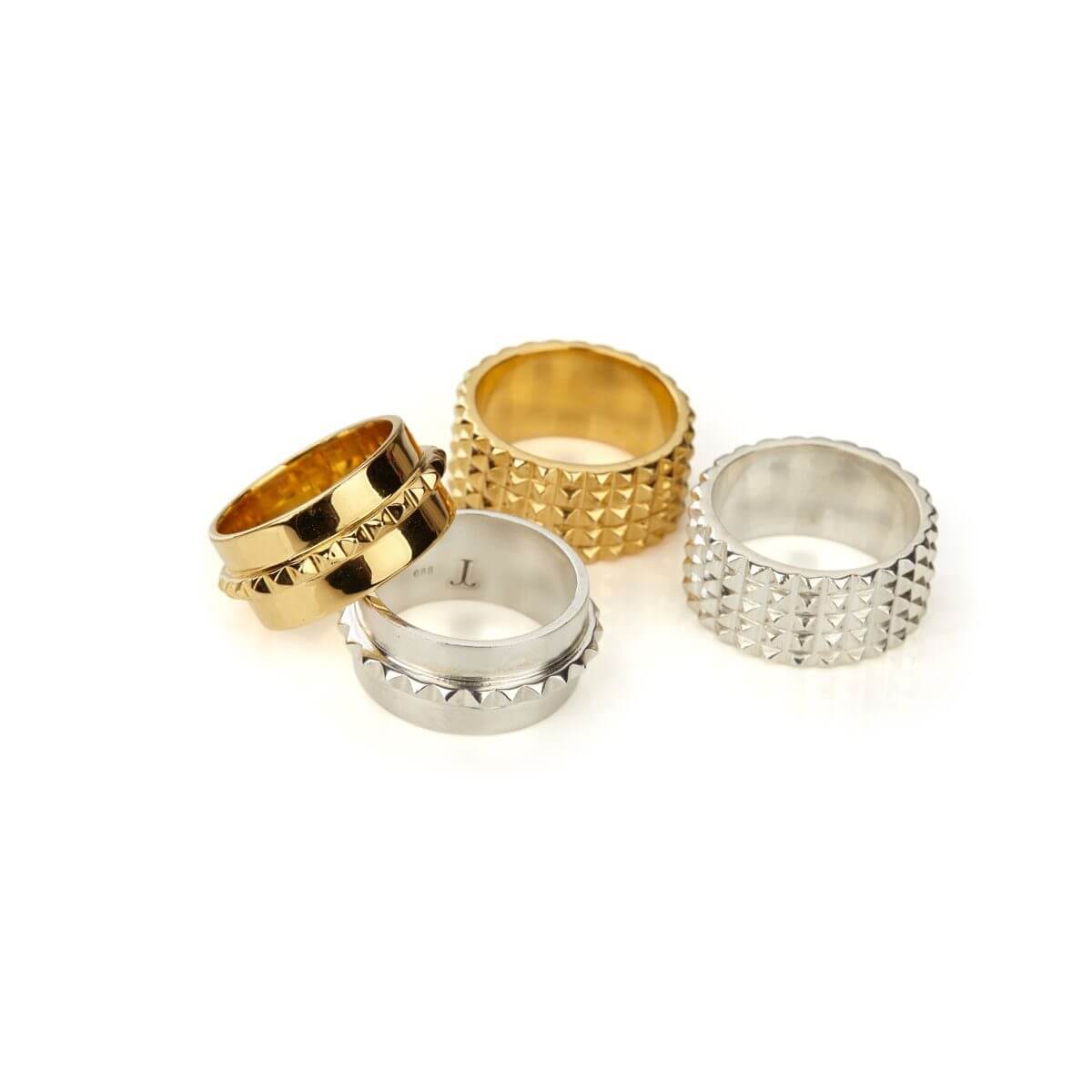 Material Composition: 18ct Gold Vermeil on Sterling Silver and Sterling Silver.
Combine style and conscience with our range of ethical jewellery. We are proud members of the NAJ – National Association of Jewellers in London.