Description
The New 5Stack Ring from JTL's Pure collection is a statement ring that is designed to add a touch of understated glamour and plenty of cool to your personal style. This playful design has been beautifully crafted in Sterling Silver and finished in 18ct Yellow Gold. This design is also available as 18ct Gold Vermeil Ring as well as 18ct Rose Gold Vermeil Ring. For those looking to get a more customized handcrafted design, JTL can even include your birthstone or gemstone of choice upon request.
The New 5 Stack ring is a fantastic choice for the modern woman, and a trending style when it comes to rings for women. Stacking rings are undeniably fun and are guaranteed to add a spunk to your style statement. The Pure 5Stack ring can be worn on date nights, a fun night out or even to weekend brunch dates with your girlfriends. It is also a great choice for girl gangs that want to get matching jewellery pieces.
All our products are original and exclusively designed and developed in-house. We do not source from third-party distributors. CONTACT JTL BLACK LABEL to create a personalised version of this product for you in gold.
Contact us for our JTL BLACK LABEL bespoke service in gold and precious stones of your choice.
HOW TO CARE FOR YOUR RINGS
To keep your jewellery looking their best, always stored them individually in an airtight box. We also offer repairs and re-plating on any of our products.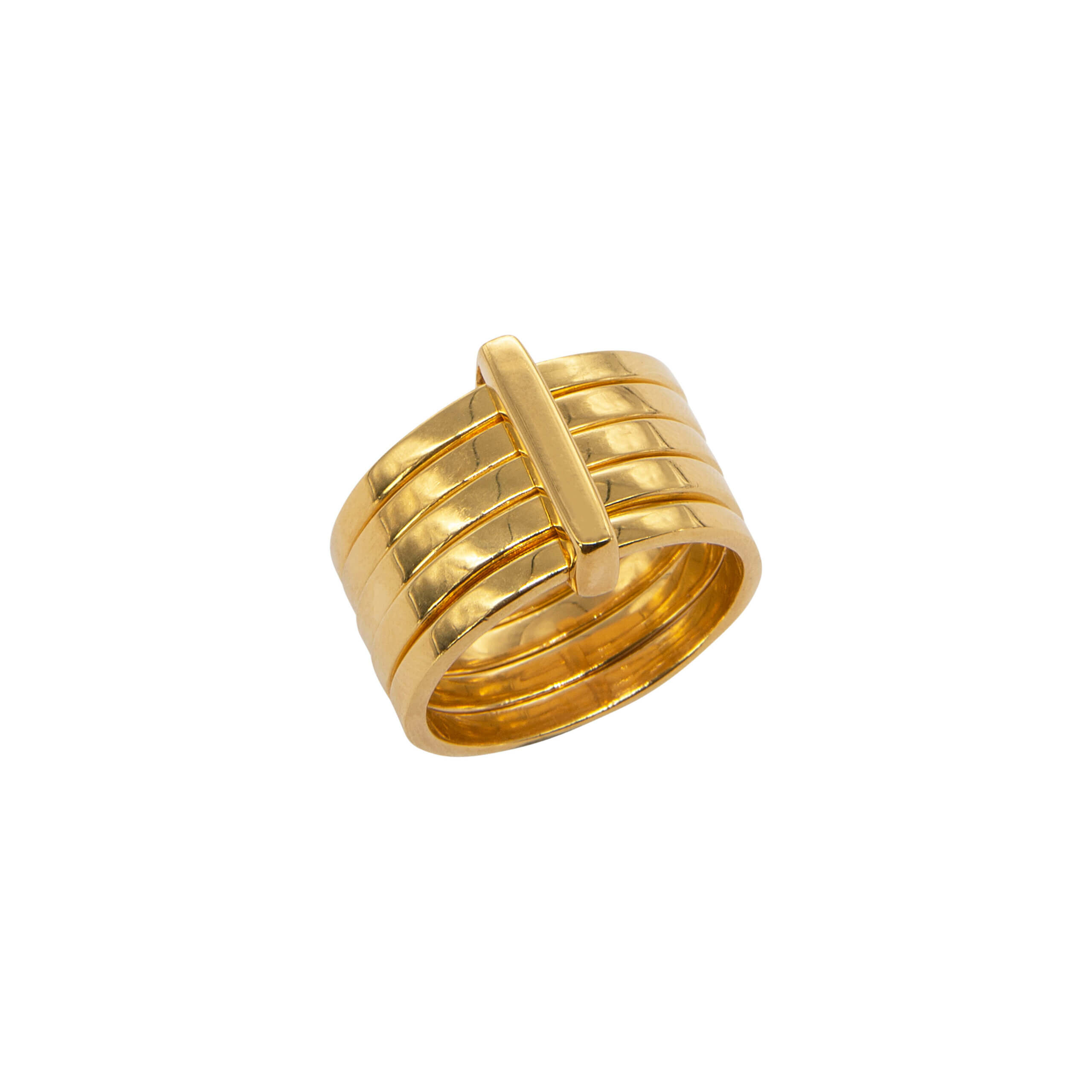 Material Composition: 18ct Gold Vermeil on Sterling Silver, 18ct Rose Gold Vermeil on Sterling Silver and Sterling Silver.
Combine style and conscience with our range of ethical jewellery. We are proud members of the NAJ – National Association of Jewellers in London.