Description
Add a touch of elegant sophistication to your classic dress shirts with these gorgeous cufflinks and elevate your business attire to show that you actually mean business when it comes to making style statements!
My background in furniture design and love for simplicity have naturally manifested themselves in my jewellery design. My production team craft with absolute love, quality and care – ethicality and sustainability are incredibly important to me from both a luxury brand aspect and at a personal level.
All our products are original and exclusively designed and developed in-house. We do not source from third-party distributors.
The designs call to those who love bold, sculptural pieces that play with traditional notions of gender conformity, allowing for a light-hearted duality.
Balanced with a soft hand-brushed finish to create a piece of wearable architecture. We especially love how the pixel cuff surface catches the light.
The Hive Lego cufflink reflects light to create a very personal design language that you can enjoy everyday. These unique geometric cufflinks are cast in solid Sterling Silver with an alternate finish of 18ct Yellow Gold Vermeil.
Contact us for our JTL BLACK LABEL bespoke service in gold and precious stones of your choice.
HOW TO CARE FOR YOUR CUFFLINKS
To keep your jewellery looking their best, always stored them individually in an airtight box. We also offer repairs and re-plating on any of our products.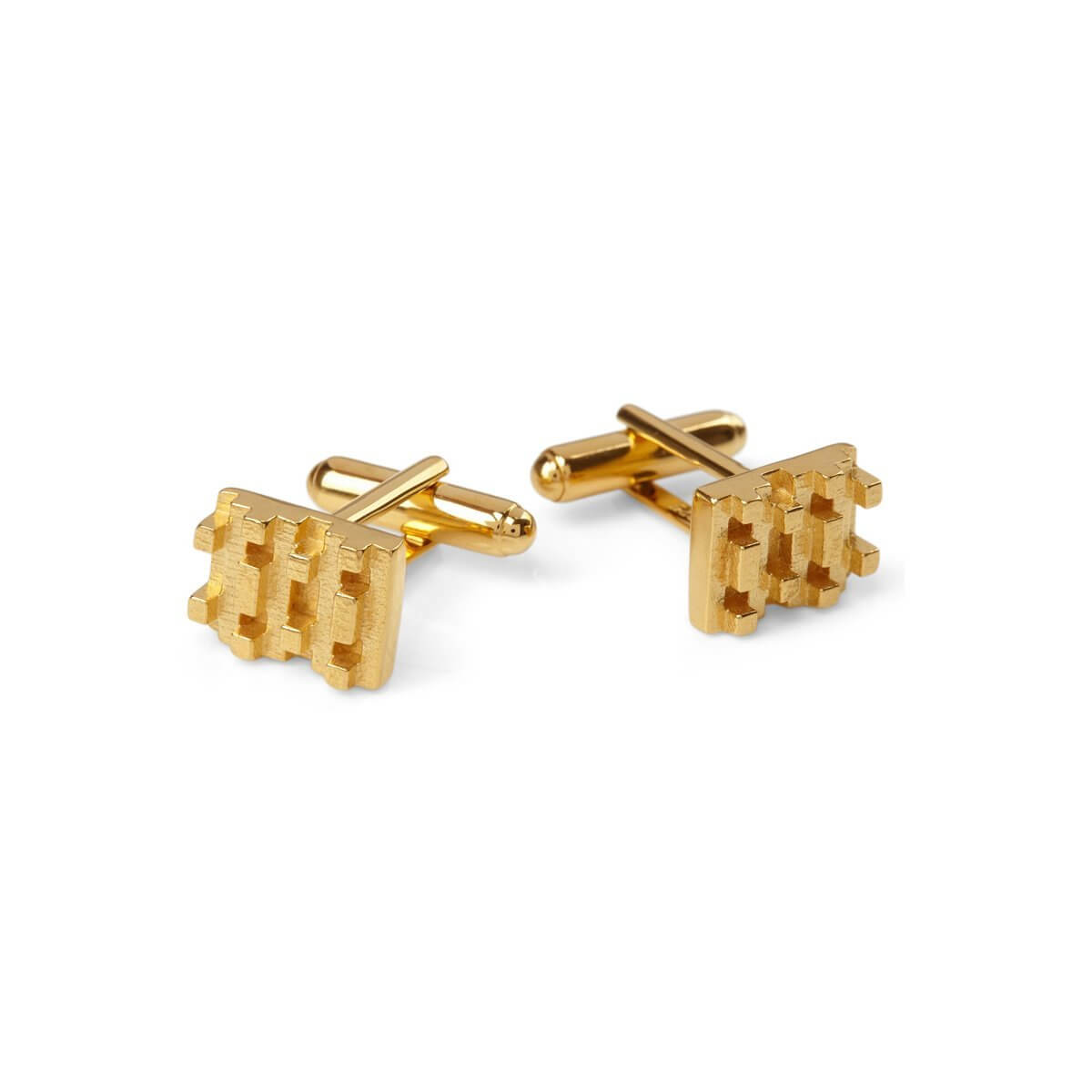 Material Composition: 18ct Gold Vermeil on Sterling Silver and Sterling Silver.
Combine style and conscience with our range of ethical jewellery. We are proud members of the NAJ – National Association of Jewellers in London.