Description
100% HANDCRAFTED WITH LOVE
Inspired by nature and her perfect imperfections. These hammered creations are for those who delight in organic stories and a sensory experience. Drawing on patterns and textures from nature, it showcases the duality of malleability and resilience. Each piece is individually crafted and celebrates the highly honed technique of traditional practices translated into contemporary sculptural forms. Handcrafted in Sterling Silver with 18ct Yellow Gold Vermeil, this unique necklace cuff design is Hallmarked by the London Assay Office for quality, purity, and weight.
Designed with love "– My backgrounds in furniture design and love for simplicity have naturally manifested themselves in my jewellery design. My production team craft with absolute love, quality and care – ethicality and sustainability are incredibly important to me from both a luxury brand aspect as well as at a personal level.
All our products are original and exclusively designed and developed in-house. We do not source from third party distributors"
Contact us for our JTL BLACK LABEL bespoke service in gold and precious stones of your choice.
There may be minor weight and size variations from piece to piece as this is a 100% handcrafted design.
HOW TO CARE FOR YOUR CUFF
To keep your jewellery looking their best, always stored them individually in an airtight box. We also offer repairs and re-plating on any of our products.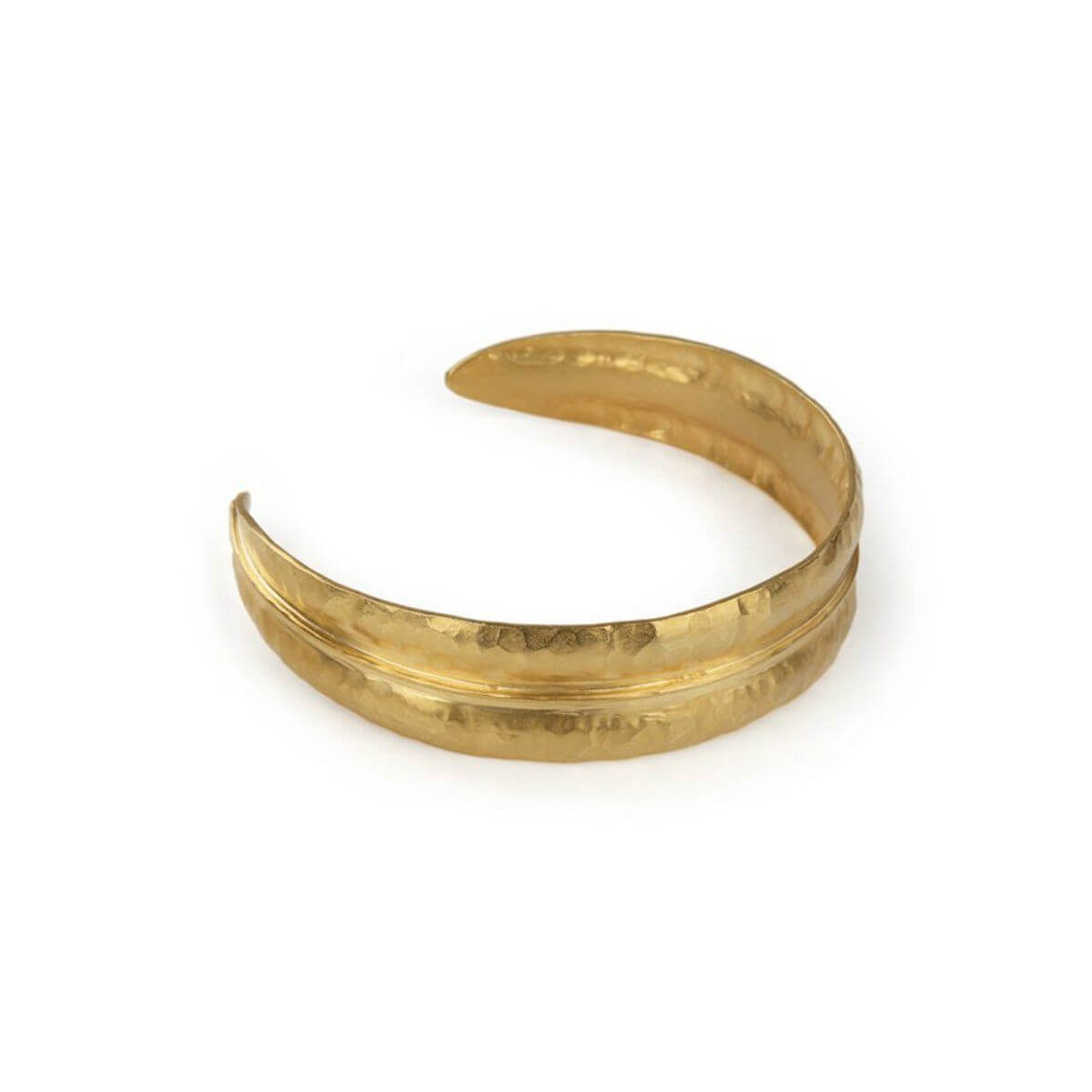 Material Composition: 18ct Gold Vermeil on Sterling Silver and Sterling Silver.
Closed Dimension: 5.5cm diameter when closed / 18cm circumference.
Combine style and conscience with our range of ethical jewellery. We are proud members of the NAJ – National Association of Jewellers in London.