Description
The Baori Silhouette Ring is handcrafted in Sterling Silver, and finished in either 18ct Gold Vermeil or 18ct Rose Gold Vermeil. This geometrical open ring design is a reminder that elegance in simplicity is a universal design language.
Our Baori collection is an ode to the architectural genius of the evocative Chand Baori step-well of Rajasthan. Baori or Bawli is the Sanskrit word for the ancient step-wells. Perfectly symmetrical, architecturally sound and engineered to last for centuries, I am forever humbled by the genius of ancient India. This ring not only pays a tribute to t​he labyrinth of 3500 narrow steps that lead to the cool groundwaters in the arid region of Rajasthan, but also celebrates the value that is added by a geometrical piece of jewellery.
The Baori Silhouette Ring is perfect for daily wear and is beautifully paired with not just other pieces of our Baori Collection but with other sleek designs available on Jewel Tree London. It's precise and symmetrical design also makes it a great choice for wearing multiples as stackable rings.
Contact us for our JTL BLACK LABEL bespoke service in gold and precious stones of your choice.
HOW TO CARE FOR YOUR RINGS
To keep your jewellery looking their best, always stored them individually in an airtight box. We also offer repairs and re-plating on any of our products.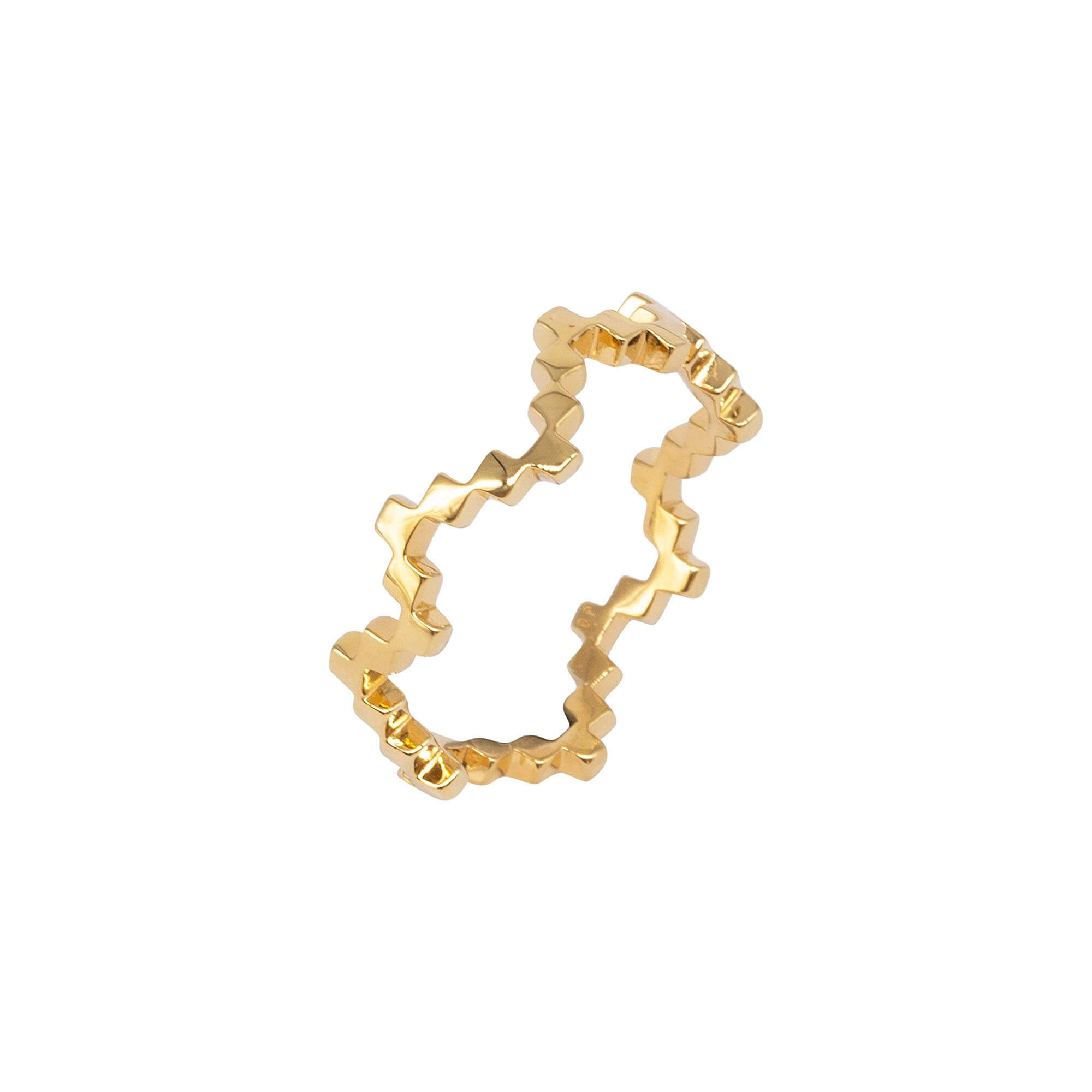 Material Composition: 18ct Gold Vermeil on Sterling Silver, 18ct Rose Gold Vermeil on Sterling Silver and Sterling Silver.
Combine style and conscience with our range of ethical jewellery. We are proud members of the NAJ – National Association of Jewellers in London.