Description
The Baori Odd Couple Stud is a perfectly mismatched pair of elegant chain earrings! Handcrafted with care in sterling silver with 18ct gold vermeil, the Odd Couple reminds us that good design is eternal and harmonious
Inspired by the evocative Chand Baori of Rajasthan. Baori or Bawli is the Sanskrit word for step-well. Perfectly symmetrical and engineered to last for centuries, this architectural wonder was built around AD 800. I am fascinated by the subterranean world of passageways and dark chambers but the strongest image on my mind in the labyrinth of steps that provide access to the cool waters below.
Our Baori collection is an ode to the architectural genius of the evocative Chand Baori step-well of Rajasthan.
HOW TO CARE FOR YOUR STUDS
To keep your jewellery looking their best, always stored them individually in an airtight box. We also offer repairs and re-plating on any of our products.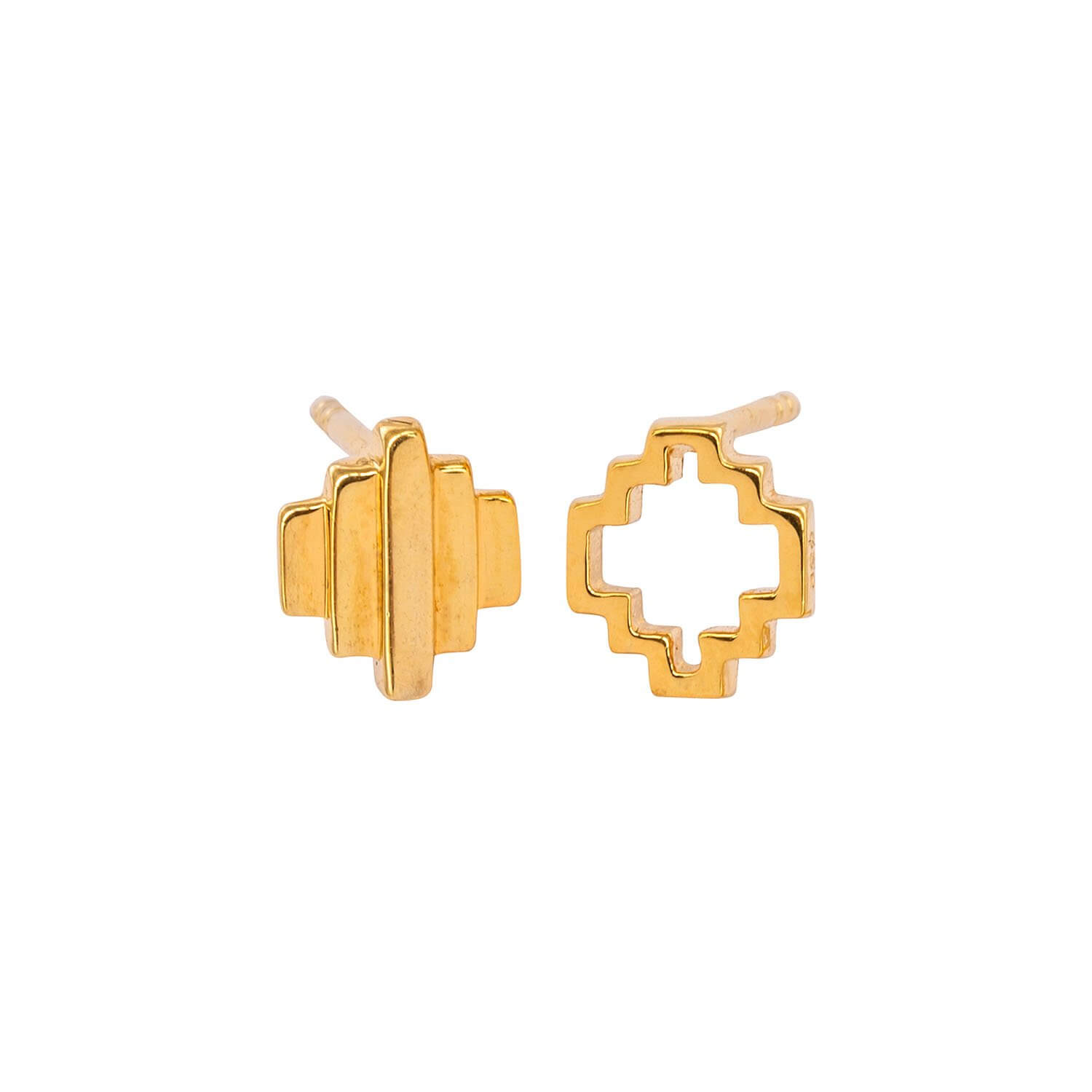 Material Composition: 18ct Gold Vermeil on Sterling Silver, 18ct Rose Gold Vermeil on Sterling Silver and Sterling Silver.
Combine style and conscience with our range of ethical jewellery. We are a National Association of Jewellers member, we take pride in our products and produce only the highest quality.